Tampa, Florida, is home to some of the country's most beautiful beaches. Ben T. Davis Beach is the largest beach within the city limits and adjoins the four-mile Courtney Campbell Trail. Lifeguards are on duty from Memorial Day through Labor Day. Visit during the summer to catch a sun tan and cool off. Other beaches in Tampa include St. Pete Beach, Clearwater Beach, and Caladesi Island in Dunedin.
If you're looking for the best beaches in Tampa, Florida, you've come to the right place! The city has several beautiful beaches, and they're all within easy reach of Tampa International Airport. Read on to find out which ones are the best. We'll also talk about the best spots in the Tampa Bay area for a day of relaxation. If you love the beach, you'll definitely want to visit one of these places.
Pass-A-Grille at Long Key Island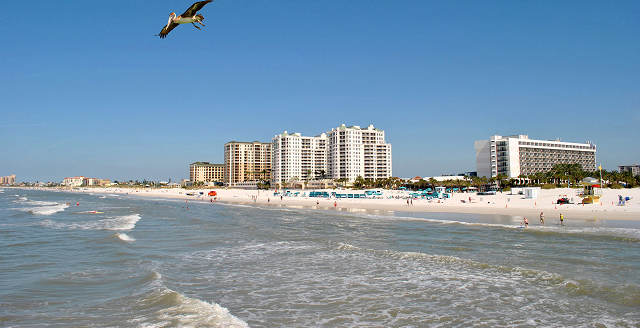 When it comes to visiting Florida's southern tip, few places are more beautiful than Pass-a-Grille at Long Key Island. The southern end of the island boasts 22 blocks of paved sidewalk. The water is warm enough to float in, and you'll find plenty of shells to collect along the way. There's no shortage of activities in and around this city-slicker.
Visitors will find Pass-a-Grille at Long Key Island to be a quaint, unspoiled beach town. This beach is surrounded by water on three sides, and is home to a 1928 Victorian-style hotel, the Don CeSar. Rooms cost up to $300 and provide a picturesque backdrop for photos. While you can find similar hotels and condos in nearby St. Pete Beach, Pass-a-Grille is quieter and has more natural beauty.
You can visit the town's historic center, which includes the Merry Pier and Historic Eighth Avenue. The historic center of Pass-a-Grille is home to several interesting historic houses and boutiques. The Don CeSar Hotel, designed in 1928, is the largest hotel on Long Key Island, with 237 rooms. Located in the historic center, this hotel features both fine dining and outdoor seating.
Madeira Beach at Pinellas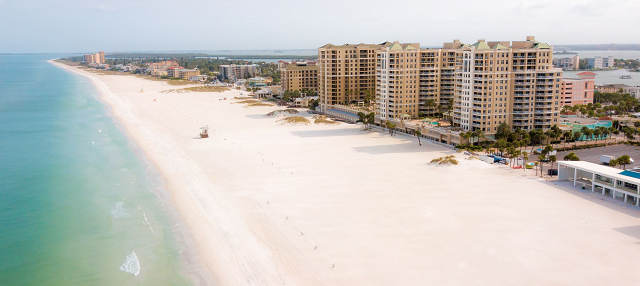 There are plenty of things to do in the area of Madeira Park. The white-sand beach is ideal for swimming and the clear waters are perfect for relaxing in the sun. There are also plenty of places to purchase beach gear, rent beach chairs, and enjoy a picnic. If you want to learn more about the history of the area, check out the Gulf Beaches Historical Museum. The area is also home to several sea-themed businesses.
The area surrounding Madeira Beach was once an unincorporated fishing village. After dredging operations carved out canals on Crystal Island, retirees began to purchase lots on these canals and build single-family homes. In 1947, the community was incorporated. Its name comes from the Portuguese island of Madeira, which means wooded. The name is believed to have been coined by A. B. Archibald. Development began on the north side of John's Pass, where there was no bridge.
Fort De Soto Beach at Pinellas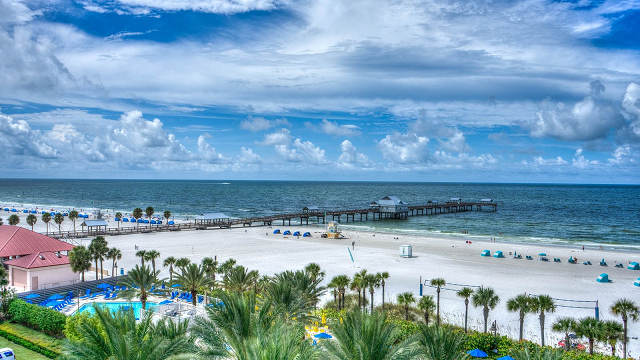 When visiting the Tampa Bay area, do not miss the opportunity to visit Fort De Soto Park. This sprawling park, part of Pinellas County, is home to five islands that are connected to the mainland by causeways. Aside from sun-soaked beaches and a Spanish-American War-era fort, the park also offers hiking trails and nature trails. Families can enjoy the beautiful park and the surrounding areas.
Visiting Fort Soto is free seven days a week, but parking is $5 per vehicle. Parking is free for people who walk, bike, or ride a bicycle. It's open seven days a week from dawn to dusk, and admission is free. There's a snack bar and souvenir shop for a quick bite. There are also piers and fishing spots to enjoy a day on the water.
If you're looking for a beach near Tampa, Fort De Soto is a great option. The island is actually made up of 5 'keys' connected to each other. The main Mullet Key is the largest of the five, while the other four keys are the Bonne Fortune and St. Christopher keys. From above, Fort De Soto appears to resemble a boomerang.
Egmont Key Beach at St. Petersburg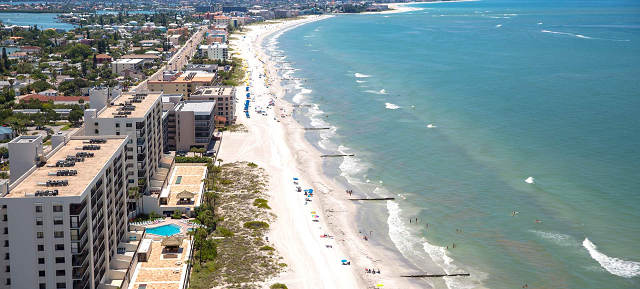 If you are in the mood to enjoy the warm Florida sun and a fantastic beach, Egmont Key is the perfect place. You can relax on the beach with a picnic, or explore the nearby Spanish-American War forts. Also, you can even shell for shark teeth! You can even go snorkeling for up to two hours if you feel like it. While you're at Egmont Key, be sure to bring your swimming gear!
The historic site of Fort Dade is located on the island. This site was built thousands of years ago and was home to a variety of native wildlife. The site is still home to gopher tortoises and sea turtles, as well as shorebirds and migratory birds. It has played an important role in American history, including being the site of several battles during the Spanish-American War and the Union Navy. The ruins of the former fort are now home to a museum and an old soldier cemetery.
Egmont Key is a popular day-trip destination from St. Pete Beach. There are plenty of accommodations right on the beach, and many major hotels have beachfront locations. If you want to stay right on the beach, consider staying at the Holiday Inn & Suites, Don Cesar, Howard Johnsons, and Post Card Inn. If you want a less expensive option, check out the Florida Dolphin Motel at Sirata Beach Resort.
St. Pete Beach at St. Petersburg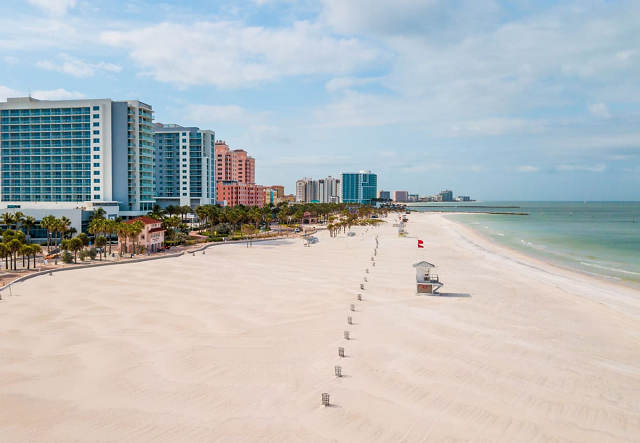 Located on a barrier island west of St. Petersburg, Florida, St. Pete Beach is a popular tourist destination and is known for its beaches. The Don CeSar Hotel, built in 1928, is a historic landmark, and visitors can explore the Pass-A-Grille neighborhood for art galleries and shops. The 1917 church also houses the Gulf Beaches Historical Museum, which displays artifacts from the area's history. A stop in Shell Key provides a unique glimpse into the area's wildlife, including seabirds and turtles.
With crystal clear gulf water and a wide sandy beach, St. Pete Beach is a great place to go paddle boarding, snorkeling, jet skiing, and more. There are plenty of outfitters that provide all of these activities for vacationers. Snorkeling is another popular activity, and the beach is home to the Pete Beach Reef, an artificial reef system that provides scuba divers with a wealth of underwater territory.
Apollo Beach Nature Preserve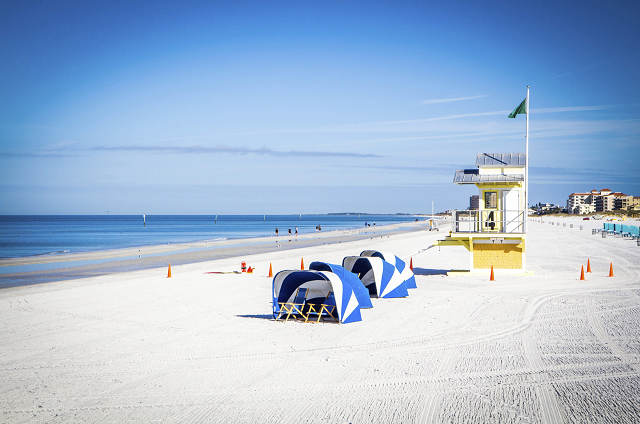 If you're searching for the best beaches in Tampa, you've come to the right place. The Apollo Beach Nature Preserve is home to Dog Beach, a two-acre sandy beach with restrooms and lots of birds to watch. Unfortunately, you cannot swim here. Instead, you should bring a towel and a book to read. You'll enjoy your day on the beach while the dogs do their business nearby.
The Apollo Beach Nature Preserve is home to numerous aquatic species, including stingrays and a variety of pelicans. The 63-acre preserve has a separate 2-acre sandy beach, a wheelchair-accessible observation tower, shoreline fishing, and a nature trail. It is a great place to spend a day in the sun while enjoying the sunset. For more recreational activities, try kayaking and fishing.
Another great place to take the kids is the Apollo Beach Nature Preserve. This dog-friendly beach is located off US 41, only 25 minutes from downtown Tampa. It is dog-friendly and offers a peaceful atmosphere. You can even rent kayaks or fish right off the shore. The beaches here are very close together, and families should have no trouble finding a spot to unwind. You can also check out the new observation tower.
Archibald Beach Park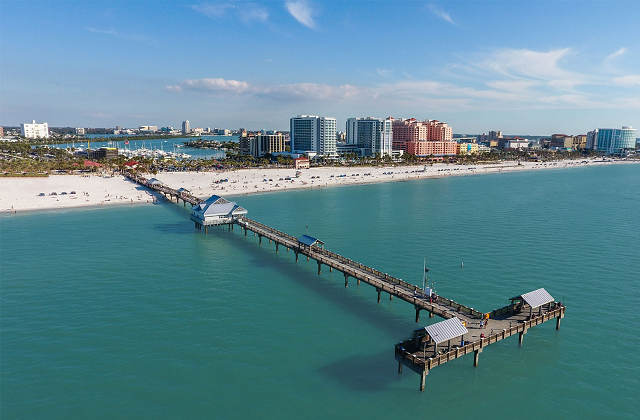 A public beach in Tampa, Florida, Archibald Beach Park is the ideal choice for families. It offers showers and restrooms, shaded picnic areas, and volleyball courts. The park also offers four wooden walkovers for easier beach access. It is less crowded than other Tampa area beaches, so it's a good choice for families with children. You can get to Archibald Beach Park in 45 minutes from downtown Tampa.
This Florida beach is located between Gulf Blvd and Madeira Way. Named after a famous developer, Archibald Beach is famous for its sugary white sand. The beach is located between condo buildings along Gulf Boulevard. You can spot the park by its enormous log cabin structure, which has been the source of controversy for nearly 20 years. Once home to the famed "Snack Shack" on the beach, the park is now a popular place to enjoy a sunny afternoon.
The park is open daily from 7am to sunset, and has many facilities, including a playground, restrooms, and a boat ramp. It is a great spot for families with children, with a variety of water sports and facilities to choose from. In addition to the beach, you can spend a day on the Gulf Piers, which connect the North and East Beaches.
North Beach At Fort DeSoto Park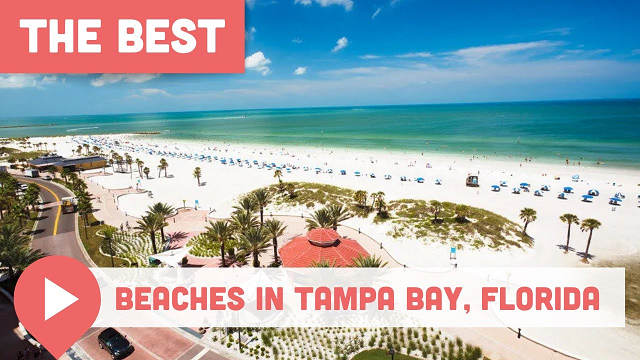 A trip to North Beach at Fort DeSoto Park is a fun way to spend a day at the beach. This park is full of amenities, including restrooms, freshwater showers, and a concession stand. Guests can also learn about Tampa Bay's military history by viewing the fort's guns, built during the Spanish-American War. If you're interested in boating, the park offers resources for boating enthusiasts.
This historic fort was built between 1898 and 1910 at the confluence of the Gulf of Mexico and Tampa Bay. You can tour the fort and admire the battery cannons aimed over the fort's walls. Afterwards, you can explore the Quartermaster's Museum, housed in the former postal building. There are also some guns left over from the Civil War, but you can't shoot them.
One of the best beaches for families in Florida, North Beach at Fort DeSoto Park has won several awards. Families who travel to this area should take the time to check it out. The large pirate ship playground and tidal pool are a highlight. The park is also home to the historic Fort De Soto Batteries. These structures provide a unique historical backdrop to this picturesque park.
Ben T. Davis Beach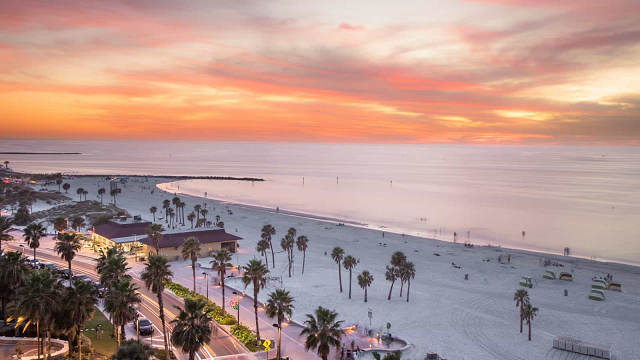 If you are in the mood for a day at the beach, consider a trip to Ben T. Davis Beach in Tampa, Florida. This wide stretch of shoreline is located near downtown Tampa and features a calm, white sand beach. Ben T. Davis Beach is also home to volleyball players and volleyball courts and offers plenty of concessions. A picnic shelter and grills are also available for use. Lifeguards are on duty from Memorial Day to Labor Day.
The Florida Department of Health has issued safety advisories for six Tampa Beach beaches, including Ben T. Davis. This advisory was issued in September 2021 and affected Ben T. Davis Beach. Testing for enterococci bacteria indicated that the water was contaminated with human sewage and stormwater runoff. The bacterial count is high and may make swimming hazardous. Although the water is shallow, there are buoys that mark the swimming area. Before swimming, make sure to check the local county health advisories for the area to avoid the possibility of getting sick.
Clearwater Beach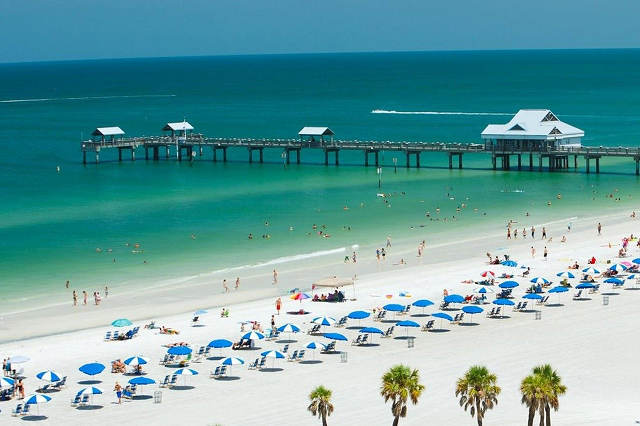 If you're looking for a beautiful beach to spend your vacation in, then Clearwater Beach in Tampa, Florida is the place for you. This barrier island is home to white sand beaches and a marina on the Intracoastal Waterway side. The city is connected to Sand Key, an island that hosts Sand Key Park. The town is approximately 20 miles from Tampa International Airport and 25 miles from downtown Tampa. Clearwater is serviced by the St. Pete-Clearwater International Airport, which is close to the beach.
If you're a family-friendly beach, you'll want to head over to Pier 60, located about 3/4 mile down the beach from Frenchy's Rockaway Grill. Pier 60 is home to live music and other performers, as well as a beach playground and snack bar. Clearwater Beach also offers fishing, and Pier 60 is a great place to do just that. You can even buy fishing equipment and tickets for this activity.
Fred Howard Park at Tarpon Springs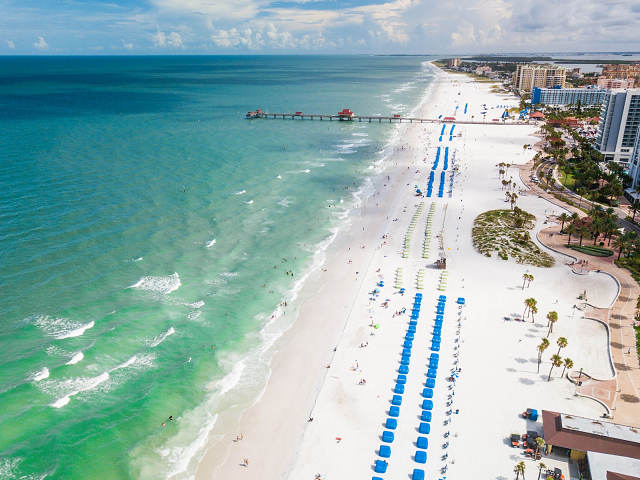 If you're looking for a peaceful, serene beach, you should consider visiting Fred Howard Park in Tarpon Springs. Located on the Gulf of Mexico, this beach has everything you need to relax and enjoy the sunshine. The park also provides a great place for kayaking and other water activities. It costs $5 per day to park in the park and can be bought for $75 for the year. Fred Howard Park was named for the former city mayor of Tarpon Springs, Fred Howard. The park is a gem and is often overlooked because of its close proximity to other popular beaches.
The causeway that connects the park to the beach offers beautiful views. A beautiful stretch of sun-kissed sand leads to picnic shelters, a softball field, a playground, and a hiking/biking trail. It is popular with filmmakers, and the scenic area was featured in the national Cadillac commercial and John Cusack's Grace is Gone. However, you don't have to visit Fred Howard Park to enjoy the beach.
Caladesi Island at Dunedin
If you're looking for a great beach in Tampa, Florida, you've come to the right place. Caladesi Island State Park, a Florida State Park on Caladesi Island in the Gulf of Mexico, is just across the St. Joseph Sound from Dunedin. It's also just north of Clearwater Beach. While it's not the most popular of beaches in the Tampa area, it is worth visiting.
The beautiful beaches in Dunedin are among the most popular in the state. The state-owned Caladesi Island is a popular getaway for families. The island was formed by a devastating hurricane in 1921 and is still largely untouched. Visitors can walk along its undeveloped beaches and explore the natural history of the area. A nature preserve preserves the island's natural beauty.
Another great beach in Tampa, Florida is Caladesi Island. This beautiful state park is accessible from the mainland by ferry. Visitors can explore the island's wildlife and explore the park's unspoiled beaches. You can go shelling, fishing, and even take nature studies while relaxing in this unspoiled area. There are plenty of hiking trails, too, which are great for exploring the island's natural features.
Honeymoon Island at Dunedin
The 3.5-mile-long beach at Honeymoon Island is the perfect place to unwind after a day in the city. Despite the island's popularity, this area is not overdeveloped. You'll find plenty of space for swimming, fishing, and other fun activities, and no one will bother you with crowded hotels. If you want to escape the hustle and bustle of Pinellas County, you can also visit the nearby Caladesi Island.
There are other beautiful Tampa Bay area beaches, and you can visit a barrier island near Dunedin. Honeymoon Island at Dunedin is an easy drive from Tampa. The beach offers four miles of sandy white sand and even a pet beach. It's also known for its spectacular sunsets, and is a top beach destination for sunset viewing in the Tampa Bay area. It's a great place for swimming in the warm Gulf waters, or taking a stroll along the nature trails. You can even bring a picnic to enjoy a meal at the beach.
The main beach at Honeymoon Island at Dunedin is wide and deep, with pristine white sand. The park has a cafe and restrooms, and visitors can rent kayaks to enjoy the water. The beach is a good choice for families with small children. A nearby park, Clearwater Beach, has more hotels. The best part about Honeymoon Island is that it's free.
Sand Key Beach at Clearwater
If you're planning a vacation in the Tampa Bay area, be sure to spend a day or two relaxing on the beaches of Clearwater and Sand Key. Clearwater has sugar-white sand and crystal-clear water, and it's easy to see why Clearwater beach is the most popular. But while Clearwater is a busy destination during the summer, Sand Key is an oasis of peace.
Located on the south end of the barrier island in Clearwater, Sand Key Beach Park is a serene retreat. The island is 95 acres of peaceful sugar sand and features a playground, restrooms, and a dog park. There's also a picnic area and dog park, as well as grills, tables, and water fountains. The park also welcomes visitors with their furry friends.
The main part of Clearwater Beach is densely developed. If you're looking for a quieter setting, head two miles south to Sand Key Park. The park features picnic facilities, a nature trail, beach concession stands, and a flat daily parking fee of $5. Alternatively, you can head over to Pier 60 to watch sunsets or twilight movies. Another popular spot in Clearwater is the Clearwater Marine Aquarium, which is 3 miles from Sand Key. You can spend an afternoon viewing exhibits or taking an adventure tour.
Sunset Beach at Treasure Island
There is a residential beachfront community known as Sunset Beach at Treasure Island. This beachfront community sits on Treasure Island in Pinellas County, Florida. If you are looking for a beachfront community, you might be interested in purchasing a home in this area. Here are some things to keep in mind when choosing a property. In addition to the beach itself, residents of Sunset Beach enjoy a variety of amenities and a desirable location.
In addition to its secluded beach, the town of Treasure Island also features a waterfront bar and restaurant called Sunset Beach. This bar and restaurant sits on the water side of the Sunset Vistas Beachfront Suites. You can enjoy a cocktail or two after spending the day on the beach. This bar's motto is No Shoes. No Shirt. No Problem. The Sunset Beach Bar is located just off the Treasure Island boardwalk and may be crowded.
The property's location allows it to enjoy the sun and the pristine beaches that surround the area. Sunset Beach is located on the southern tip of Treasure Island. This is one of the area's premier gay beaches, welcoming all lifestyles. Unlike other beaches in the area, this beach is much less crowded, which allows you to experience a relaxed, intimate atmosphere that is perfect for sunset photography. During the day, you can watch the sunset on the Gulf of Mexico.
Indian Rocks Beach at Pinellas
The city of Indian Rocks Beach is located in Pinellas County, Florida. According to the U.S. Census Bureau, the population was 4,286 as of the most recent census. It is part of the Tampa-St. Petersburg-Clearwater, FL Metropolitan Statistical Area. For more information, visit IndianRocksBeach.com. To learn more about Indian Rocks Beach, FL, please visit the city's official website.
If you're looking for a quiet, beautiful beach, Indian Rocks is perfect. This Florida beach is surrounded by neighboring Clearwater but is much less crowded than Clearwater Beach. Whether you're traveling to Pinellas or just looking for an island to spend the day in, Indian Rocks Beach is a great place to visit. There are plenty of things to do, and you'll be in a great mood by the end of your day.
Visitors should be aware that there are no lifeguards at Indian Rocks Beach, and the water is shallow. The beach sand is soft and powdery and there is very little seaweed to be found. This beach has fewer amenities than the larger beaches. The area is not as crowded as Pinellas Beach, and it is quieter. There are also fewer people on the beach than in other areas of Pinellas County, but there are plenty of places to enjoy the sun.
Read Also: