Ginnie Springs Florida internationalwomenstravelcenter When you visit the privately owned nature park of Ginnie Springs Florida, you'll find a wide variety of activities. You can dive, snorkel, canoe, and even see alligators. Ginnie Springs is also known for its maze-like cave system, which is accessible by foot. And while you're there, you can check out its many caverns. This article will give you an overview of what to expect when you go to Ginnie Springs.
Ginnie Springs is a privately owned nature park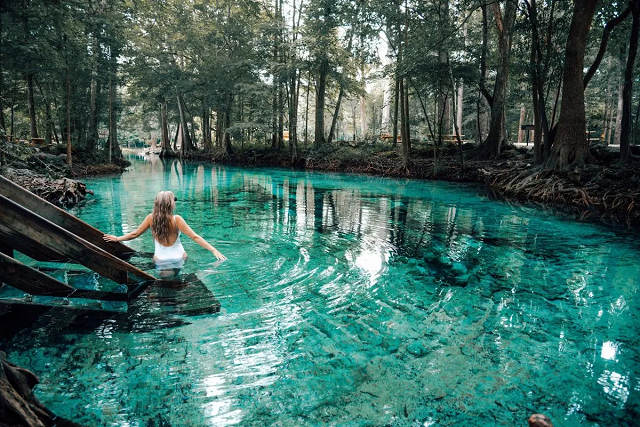 Ginnie Springs, located 6.5 miles northwest of High Springs, Florida, is a private nature park. It is connected to the Santa Fe River and is filled with clear water that is both cool and refreshing. Visitors can also explore the caverns, which are a great way to get closer to the water. The sand and limestone bottom of Ginnie Springs provides a cool and comfortable setting for swimming.
The hours for visiting Ginnie Springs Florida vary depending on the time of year, but they are generally 8 am to 5 pm. Camping is available all year long, and the water temperature is always approximately the same. While Florida is a hot, humid climate, temperatures do not fall below the 60F mark. You can visit Ginnie Springs for a day of swimming, or even spend the entire day in the park.
Ginnie Springs Admission And Facilities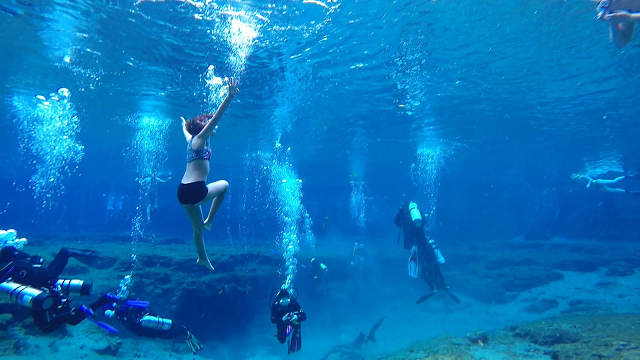 The park has a number of picnic areas along the Santa Fe River and fishing equipment rentals. There are also showers, volleyball courts, and playgrounds available for families with children. If you are visiting Ginnie Springs during the summer, it is advisable to make a reservation in advance to avoid long lines.
During the offseason, admission is $15 per adult, but kids under twelve years old are free. Visitors should pack warm layers of clothing and check the weather before they arrive. Also, remember that the water temperature can be extremely cold, so be prepared for that.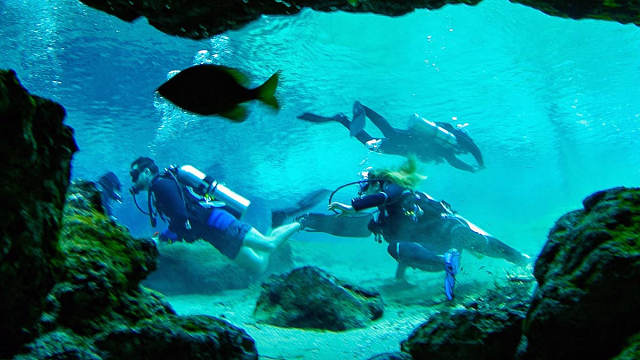 While visiting Ginnie Springs, be prepared for a day of relaxing at a private nature park. It has more amenities than most parks, including bathhouses, playgrounds, and a full store for convenience. During the warmer months, this park can be a great place to escape the realities of everyday life. Camping at Ginnie Springs is also an excellent option, and they have volleyball and football courts for rent.
It offers diving, snorkeling, and canoeing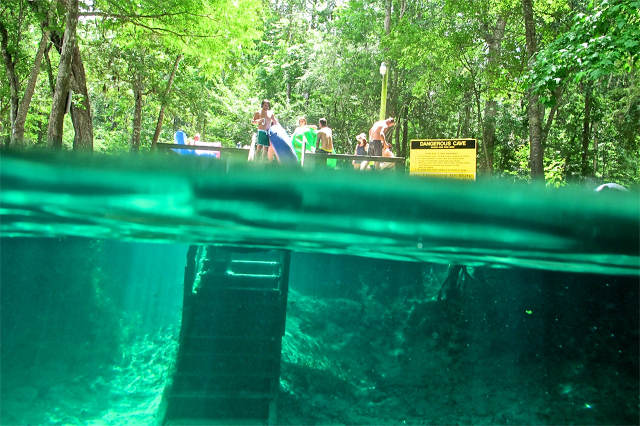 Ginnie Springs is a privately owned park in Gilchrist County. It is situated 6.5 miles northwest of High Springs and is connected to the Santa Fe River. Ginnie Springs has crystal-clear, cold water, a limestone bottom, and caverns you can explore. Several people visit this park for diving, snorkeling, and canoeing, and it is an excellent location to explore the Florida Everglades.
The 2,000-acre park features many amenities, including covered picnic areas, volleyball courts, and a playground. The onsite dive shop sells diving equipment and supplies and offers PADI courses.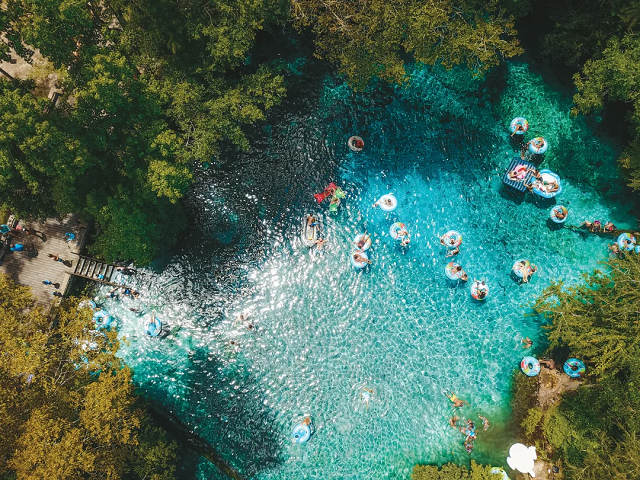 A dive shop offers certified dive courses, pristine water, and an adventurous cave system. You can also enjoy swimming, snorkeling, kayaking, and canoeing. The water at Ginnie Springs is clear enough for you to see underwater for almost 200 feet year-round.
For those who don't have their own kayak, Ginnie Springs provides rental kayaks. Kayaks can be rented for $12 for three hours or $20 for six hours. Stand-up paddleboards can also be used for watersports. Stand-up paddleboards can be used in Ginnie Springs as well, but you will have to paddle upstream to reach it.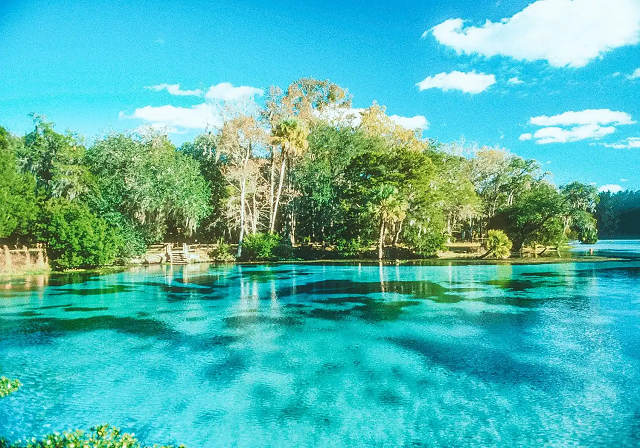 You can dive or snorkel in Ginnie Springs' beautiful spring. Make sure to bring your wetsuit and go a little deep! You can also watch manatees in the main spring or the run leading to the river. If you're unsure about diving, ask the staff before diving. It is illegal to disturb manatees in the spring. Ginnie Springs also has kayaks and paddle boards for rent at certain times of the year.
It has a maze-like cave system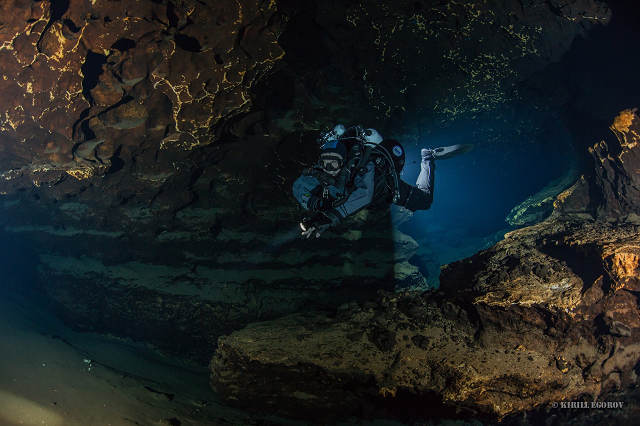 A maze-like cave system is what one would expect to find at Ginnie Springs in north-central Florida. This private campground is located 26 miles from Gainesville. The 30,000-foot-long maze of tunnels is more than twice as wide as a passing lane.
Visitors who venture deeper can explore giant underwater sand dunes, where they can swim and scuba dive. First-timers will often stick their heads under the water and then bob back up with awe-inspiring expressions. For a more pronounced reaction, however, it might be worth comparing the experience to that of Jacques Cousteau.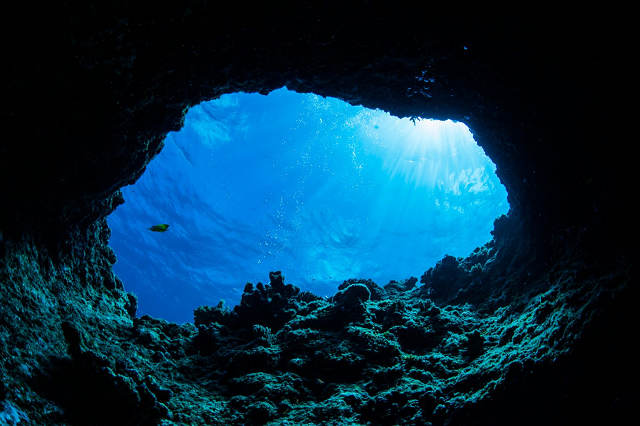 The cave system is home to three separate springs. Devil's Ear Spring is a canyon-like opening. Devil's Eye Spring is a limestone shaft. The cave is home to the world's largest channel volume per cubic mile. It is the largest water-filled cave in the United States. A metal grate blocks access to the cave system. Visitors may feel the force of millions of gallons of water rushing through the maze-like cave system.
The main spring basin is 12ft deep. The water is a bright blue, making the Ginnie caves an ideal place for cave diving and open-water checkouts. The cave is also accessible to anyone with a valid open-water rating. The main spring basin is connected to a maze-like cave system that's up to 50 feet deep. When it is completed, the cave system ends with a welded grate.
It has alligators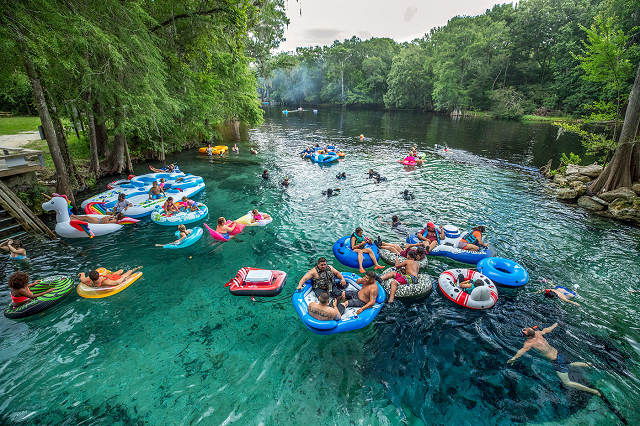 Ginnie Springs is a privately owned park located in Gilchrist County, FL. It is located 6.5 miles northwest of High Springs, Florida, on the south side of the Santa Fe River. Ginnie Springs is known for its cold, clear water, accessible caverns, and limestone bottom. Whether you're looking for a relaxing day or an adventurous adventure, Ginnie Springs has something for everyone.
Ginnie Springs Florida has alligators. You'll be able to see them while paddling or kayaking in the natural spring. However, since this is a popular attraction, you're likely to find lots of people. It's important to note that alligators are wary of people and will generally stay close to the banks. You can also view them from the shore of Ginnie Springs, but you'll have to watch out for the crowds.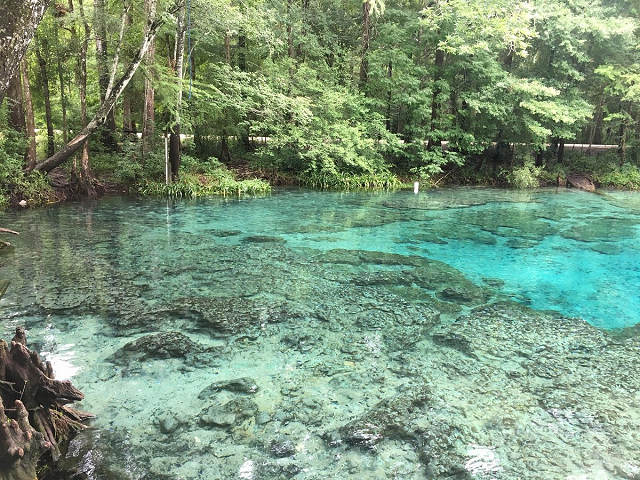 Alligators can be found throughout Florida, and you should know where to look for them. While they generally stay away from humans, they can be present at any time. If you're swimming, don't approach the gators or the water. Also, make sure to stick to swimming areas marked by signs. If you happen to spot one, alert others and park employees so that they can avoid the danger.
If you're looking for a unique experience in Orlando, consider visiting Ginnie Springs. Although the water is a little chilly, the spring is still a safe place to swim. You'll have a great time playing volleyball and football while you're there. If you're looking for a relaxing experience, Ginnie Springs is worth a visit. There are plenty of activities to do and see around this Florida oasis.
It has waterfowl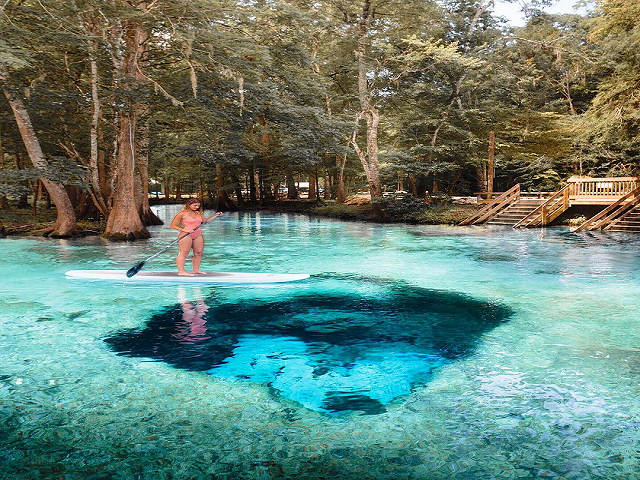 If you're looking for a beautiful spot to view waterfowl in the wild, then Florida may be the place for you. The privately owned park is 6.5 miles northwest of High Springs and located along the Santa Fe River's south side. The clear, cold water of is tamed by limestone and sand bottoms. Several species of waterfowl nest in, and you can spot them from the river's banks.
Ginnie Springs is a natural spring located 45 minutes northwest of Gainesville. Its wildlife includes alligators, snakes, turtles, tortoises, and birds. The area also has cypress trees that line the waterfront. There is a park in Ginnie Springs that offers volleyball and other activities. Whether you want to observe the wildlife or simply relax with a nice drink, has something for everyone.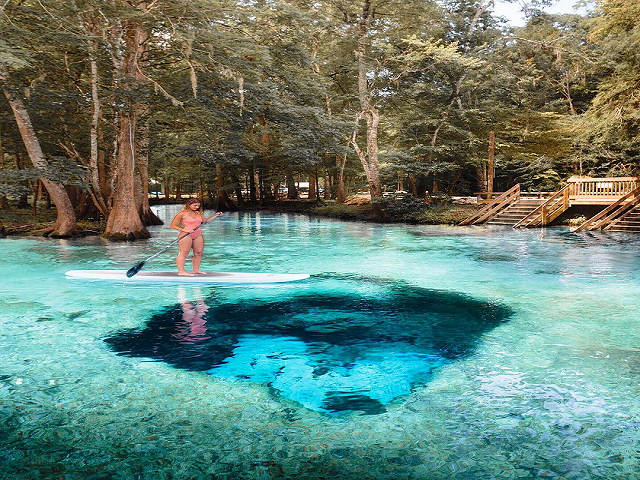 Whether you enjoy the cool water of Ginnie Springs or a relaxing dip in the river, you're sure to be wowed by its natural beauty. You'll find an abundance of waterfowl here, and you can even go tubing down the Santa Fe River and cave diving through limestone caverns. This spring is a hidden gem of Florida, and it is the only one of its kind in the state.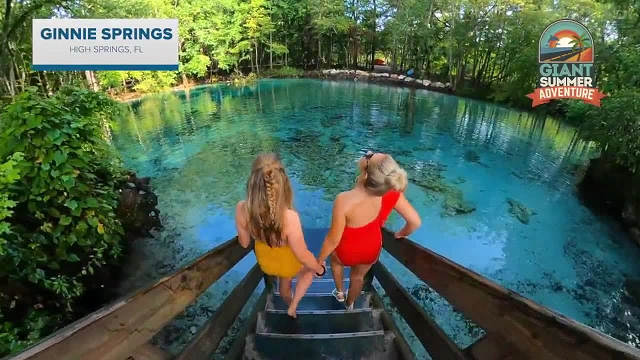 For those who enjoy observing wildlife, has some of the best to offer. It is home to a number of Florida wildlife, including the West Indian manatee. In winter, Florida sea cows and red wolves.
The springs also house black bears and alligators, and a resident hippo makes for a memorable experience. There are many waterfowl, and it's worth the trip!
Read Also: