Flight Plus Hotel Las Vegas Welcome to the dazzling city of Las Vegas, a place where dreams come alive and excitement knows no bounds. Located in the heart of the Mojave Desert, Las Vegas is a world-renowned destination that has earned its reputation as the Entertainment Capital of the World. With its iconic skyline and extravagant resorts, this vibrant city promises an unforgettable vacation experience like no other.
A. Overview of Las Vegas as a Top Tourist Destination Las Vegas stands as a symbol of opulence, extravagance, and limitless possibilities. It attracts millions of visitors each year from all corners of the globe. The city is famous for its array of world-class casinos, luxurious hotels, and extravagant entertainment options. Whether you're a high-rolling gambler, a lover of fine dining, a fan of live shows, or simply seeking a taste of the glitzy lifestyle, Las Vegas has something for everyone.
B. Why Choose Flight Plus Hotel Packages for Las Vegas When planning your Las Vegas adventure, opting for a flight plus hotel package is an excellent choice. These packages offer a convenient and cost-effective way to book your travel and accommodations together, saving you time and money. With a variety of options available, you can tailor your package to suit your preferences and ensure a seamless vacation experience from start to finish. So, buckle up and get ready to immerse yourself in the vibrant energy of Las Vegas!
Planning Your Trip

Planning a trip to Las Vegas is an exciting endeavor, filled with endless possibilities for adventure and enjoyment. To make the most of your vacation, careful planning and research are essential. In this section, we'll guide you through the steps to ensure a seamless and memorable experience in the Entertainment Capital of the World.
A. Determining the Best Time to Visit Las Vegas Las Vegas enjoys a desert climate, characterized by hot summers and mild winters. Before booking your trip, consider the weather and the activities you wish to engage in. Spring (March to May) and fall (September to November) offer pleasant temperatures, making them ideal seasons for exploring the city. However, if you prefer the scorching heat and a bustling atmosphere, summer (June to August) might be more suitable. Winter (December to February) is milder and less crowded, but keep in mind that some outdoor attractions may have limited hours during this season.
B. Researching and Booking Flight Plus Hotel Packages To kickstart your Las Vegas adventure, research various flight plus hotel packages available from reputable travel agencies or websites. Compare prices, inclusions, and customer reviews to find the best deal that aligns with your preferences and budget. Consider factors such as hotel location, amenities, and proximity to attractions to make an informed decision.
C. Understanding Different Accommodation Options in Las Vegas Las Vegas boasts an extensive array of accommodation options, catering to every budget and taste. From luxurious casino hotels on the iconic Strip to more budget-friendly options off the beaten path, the city has something to suit everyone's needs. Whether you desire opulence, convenience, or a family-friendly environment, understanding the different types of accommodations available will help you find the perfect place to stay during your visit.
D. Choosing the Right Airport for Your Flight Las Vegas is served by McCarran International Airport (LAS), located just a few miles from the famous Las Vegas Strip. Before booking your flight, check for direct routes and compare prices from different airlines. Additionally, consider factors like layover times, baggage allowances, and airport facilities to ensure a comfortable and hassle-free journey. Once you arrive at McCarran International Airport, various transportation options, including taxis, shuttles, and rideshares, will take you to your chosen accommodation.
Exploring Las Vegas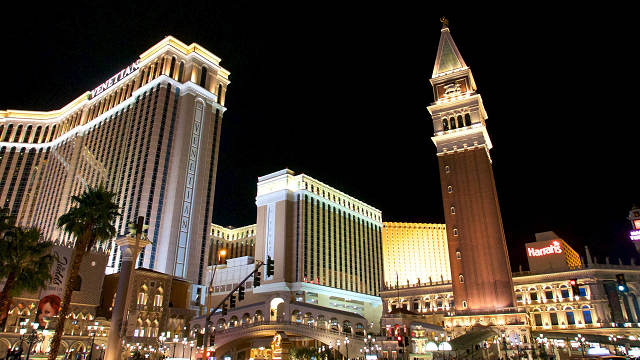 Las Vegas is a city that never sleeps, offering an abundance of experiences and attractions that will captivate every traveler. From the glimmering lights of the Strip to the historic downtown area, the city promises a whirlwind of excitement and entertainment. In this section, we'll delve into the must-visit destinations and thrilling experiences that await you in Las Vegas.
A. The Glittering Strip: Must-Visit Casinos and Resorts
Iconic Casino Hotels: The Bellagio, Caesars Palace, and More

Step into the lavish world of The Bellagio, known for its mesmerizing fountain shows and elegant casino.
Experience the grandeur of Caesars Palace, where luxury and entertainment come together for an unforgettable stay.
Explore The Venetian, a Venice-inspired resort offering gondola rides and a vast array of dining and shopping options.

The Luxurious Venetian Resort and The Palazzo

Immerse yourself in the opulence of The Venetian, featuring stunning suites, a world-class spa, and a bustling casino.
Discover The Palazzo, an all-suite luxury resort connected to The Venetian, offering upscale dining and nightlife experiences.
B. Beyond the Strip: Exploring Downtown Las Vegas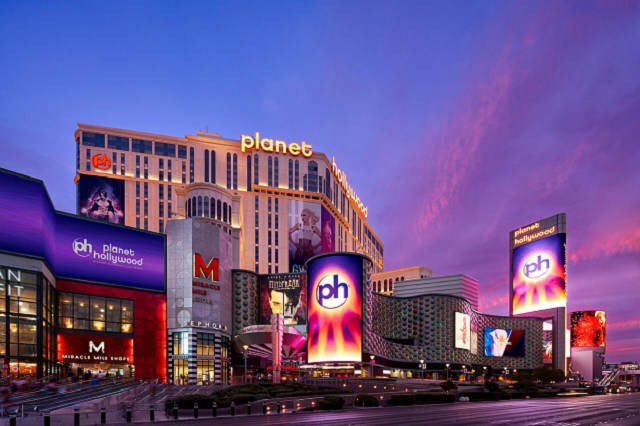 Fremont Street Experience: A Historical and Entertainment Hub

Walk along the renowned Fremont Street, lined with vintage casinos, lively bars, and nightly light shows.
Witness the Viva Vision light show, a breathtaking canopy of LED lights that illuminates the entire street.

The Mob Museum: Unraveling Las Vegas' Fascinating Past

Dive into the city's intriguing history at The Mob Museum, which showcases the impact of organized crime on Las Vegas.
Learn about iconic mobsters, law enforcement efforts, and the evolution of the city's gaming industry.
C. Mesmerizing Entertainment Shows and Performances
Cirque du Soleil Shows: Awe-Inspiring Acrobatics and Storytelling

Indulge in the magical world of Cirque du Soleil with shows like "O," "Mystère," and "KA," combining acrobatics, music, and visual spectacles.

World-Class Music Performances and Residencies

Catch performances by renowned artists and musicians who often have residencies at various venues throughout the city.
Enjoy concerts ranging from intimate settings to large-scale arenas, catering to diverse musical tastes.
D. Unleashing Your Inner Foodie: Las Vegas Dining Scene
Celebrity Chef Restaurants and Gastronomic Delights

Experience culinary artistry at restaurants run by celebrity chefs like Gordon Ramsay, Joël Robuchon, and Wolfgang Puck.
Savor diverse cuisines from around the world, ranging from fine dining to casual eateries.

Buffets, Food Courts, and Unique Culinary Experiences

Delight in the extravagance of Las Vegas buffets, offering an impressive array of dishes to satisfy every palate.
Explore food courts and food halls that serve up a variety of delicious meals at affordable prices.
Embark on unique culinary adventures, such as dining in the dark or enjoying meals prepared by world-class chefs in an intimate setting.
Exciting Activities in and Around Las Vegas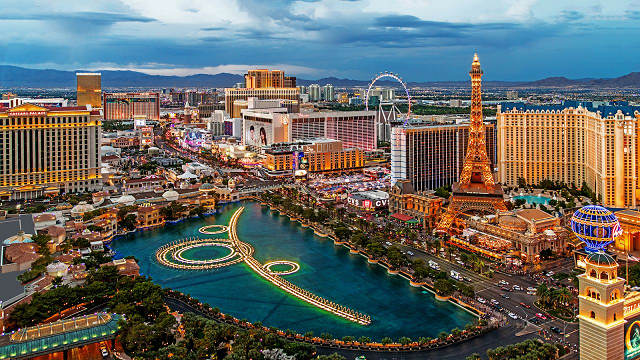 Beyond the glitz and glamour of the casinos and resorts, Las Vegas offers a plethora of thrilling activities for every type of adventurer. Whether you seek adrenaline-pumping experiences or a chance to immerse yourself in nature, this section will introduce you to the exciting activities that await you in and around Las Vegas.
A. Trying Your Luck: Gambling and Casinos for Beginners
Experience the Casino Floor

Step onto the lively casino floors and try your hand at slot machines, blackjack, poker, and roulette.
Engage with friendly dealers and learn the basics of popular casino games if you're a beginner.

Join a Gambling Class

Many casinos offer gambling classes for novices, where experienced instructors teach you the strategies and etiquette of various games.
B. Experiencing Thrills: Adventures and Extreme Sports
Skydiving, Zip-lining, and Helicopter Tours

Take the leap with skydiving adventures, offering breathtaking views of the Strip and surrounding landscapes.
Zip-line over iconic landmarks like Fremont Street or Bootleg Canyon for an adrenaline rush.
Soar above the city in a helicopter tour, witnessing the dazzling lights from above.

Off-Roading in the Mojave Desert

Embark on thrilling off-road excursions through the rugged terrain of the Mojave Desert in dune buggies or ATVs.
Experience the beauty of the desert landscape while satisfying your need for speed.
C. Unwinding in Nature: Day Trips from Las Vegas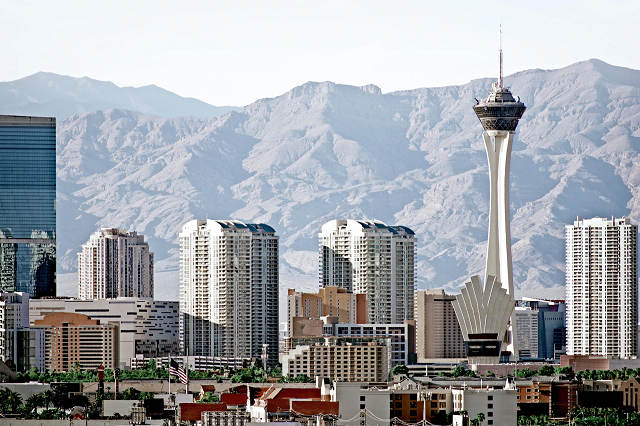 Grand Canyon National Park: A Natural Wonder

Take a day trip to the Grand Canyon, one of the world's most awe-inspiring natural wonders.
Enjoy breathtaking views from various viewpoints and consider taking a helicopter tour for a unique perspective.

Red Rock Canyon Conservation Area: Hiking and Scenic Beauty

Explore Red Rock Canyon, just a short drive from the city, with its stunning rock formations and hiking trails.
Opt for a guided hike or simply enjoy a scenic drive through the vibrant desert landscape.
D. Discovering Hidden Gems: Unique Attractions
Neon Museum: Preserving Vegas' Iconic Signs

Visit the Neon Museum, where iconic Las Vegas signs from the past are beautifully preserved and displayed.
Learn about the city's rich history through these nostalgic artifacts.

Seven Magic Mountains: A Colorful Art Installation

Witness the Seven Magic Mountains, a vibrant art installation featuring towering stacks of neon-painted boulders in the desert.
Capture stunning photos amidst this unique fusion of nature and contemporary art.
E. Embracing the Wild Side: Wildlife Encounters
Lion Habitat Ranch: Meet Majestic Big Cats

Interact with majestic lions at the Lion Habitat Ranch, a sanctuary committed to the conservation of these magnificent animals.

Shark Reef Aquarium: Dive into the Deep Blue

Dive into an underwater world at the Shark Reef Aquarium, where you can observe a diverse range of marine life, including sharks, rays, and sea turtles.
F. Unforgettable Nightlife: Clubs and Nightclubs
Nightclubs on the Strip

Experience Las Vegas' legendary nightlife by visiting some of the hottest nightclubs and dance the night away to world-class DJs.

Bar Crawling on Fremont Street

Explore the lively bars and pubs along Fremont Street, enjoying live music, refreshing drinks, and the vibrant atmosphere.
Whatever your preference, Las Vegas has an exhilarating activity to fulfill your desires and create lasting memories. So, gear up for an adventure-packed journey in and around this captivating city!
Making the Most of Your Vacation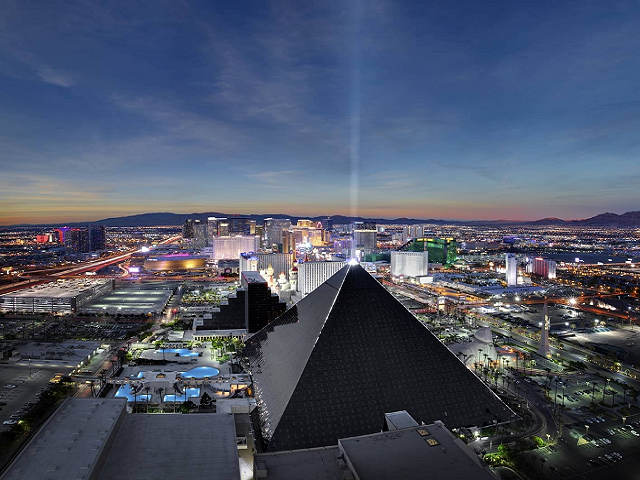 A trip to Las Vegas presents a myriad of opportunities to create lasting memories and unforgettable experiences. To ensure you make the most of your vacation, this section provides valuable tips and insights to enhance your enjoyment and navigate the city like a seasoned traveler.
A. Tips for Budget Travelers: Saving Money in Las Vegas
Finding Deals on Flight Plus Hotel Packages

Keep an eye out for exclusive promotions and discounts on flight plus hotel packages to save on your overall travel expenses.
Consider booking during off-peak seasons when prices are generally lower.

Utilizing Player's Clubs and Loyalty Programs

Sign up for casino player's clubs, which often offer perks like free play, dining discounts, and accommodation deals.
Take advantage of loyalty programs offered by hotels and resorts to earn rewards and benefits during your stay.
B. Staying Safe and Healthy in Las Vegas
Responsible Gambling and Setting Limits

Establish a budget for gambling and stick to it to ensure you don't overspend.
Take regular breaks and know when it's time to step away from the casino floor.

Dealing with the Desert Climate: Sunscreen and Hydration

Las Vegas can get scorching, especially during the summer. Apply sunscreen regularly and stay hydrated by drinking plenty of water throughout the day.
Carry a refillable water bottle to stay refreshed and save on bottled water expenses.
C. Navigating the Las Vegas Transportation System
Public Transportation and Ridesharing Options

Utilize the efficient and affordable public transportation system, including buses and monorails, to get around the city.
Ridesharing services like Uber and Lyft are also readily available for convenient travel.

Renting Cars and Exploring Beyond the City

If you plan to explore attractions outside Las Vegas, consider renting a car for greater flexibility and independence.
Research parking options to avoid additional fees at hotels and popular destinations.
D. Embracing Local Culture and Etiquette
Respecting Casino and Resort Rules

Familiarize yourself with the rules and regulations of casinos and resorts to ensure a pleasant and respectful experience.
Follow dress codes if visiting upscale establishments or attending shows.

Tipping Etiquette

Tipping is customary in Las Vegas, especially in restaurants, bars, and for various services. Be mindful of gratuity expectations to show appreciation for exceptional service.
E. Enjoying Free and Affordable Attractions
Visiting Free Shows and Attractions

Las Vegas offers a variety of free attractions, such as the Bellagio Fountains, Mirage Volcano, and the Fall of Atlantis show at Caesars Palace.
Explore the vibrant Downtown Container Park, featuring unique boutiques, dining options, and live entertainment.

Seeking Happy Hour Deals

Take advantage of happy hour specials at bars and restaurants, where you can enjoy discounted drinks and appetizers.
With these tips in mind, you can navigate Las Vegas with confidence, savoring every moment of your vacation while being mindful of your budget and personal well-being. Embrace the excitement, immerse yourself in the city's offerings, and make your Las Vegas experience truly unforgettable.
Flight Plus Hotel Las Vegas (FAQs)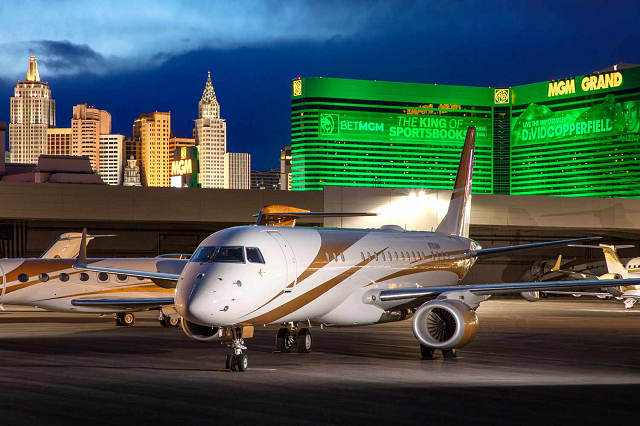 As you plan your flight plus hotel Las Vegas vacation, you might have a few questions in mind. This section addresses some of the most common inquiries to provide you with the information you need for a smooth and enjoyable trip.
A. What is the best time of year to visit Las Vegas?
The best time to visit Las Vegas depends on your preferences. Spring and fall offer pleasant weather and are popular among tourists. Summer is ideal if you enjoy the heat and vibrant atmosphere, while winter is milder and less crowded.
B. Are flight plus hotel packages cost-effective?
Flight plus hotel packages can be cost-effective, especially when booking as a bundle. These packages often include discounts, complimentary perks, and the convenience of booking both travel and accommodation together.
C. How do I choose the right hotel for my Las Vegas stay?
Consider factors like location, amenities, budget, and proximity to attractions when choosing a hotel. Research customer reviews and ratings to gauge the overall guest experience.
D. What are the must-visit casinos and resorts on the Strip?
The Strip boasts numerous iconic casinos and resorts, including The Bellagio, Caesars Palace, The Venetian, and The Wynn. Each offers a unique experience worth exploring.
E. What are some non-gambling activities to enjoy in Las Vegas?
Las Vegas has a variety of non-gambling activities, such as exploring the Neon Museum, watching captivating shows, visiting museums like The Mob Museum, and experiencing thrilling adventures like zip-lining and helicopter tours.
F. Can I take day trips to nearby attractions from Las Vegas?
Yes, Las Vegas serves as a great starting point for day trips. Popular destinations include the Grand Canyon National Park, Red Rock Canyon Conservation Area, and Hoover Dam.
G. Are there any family-friendly attractions in Las Vegas?
Absolutely! Family-friendly attractions include the High Roller Observation Wheel, Adventuredome Theme Park, and Siegfried & Roy's Secret Garden and Dolphin Habitat.
H. What are the popular Cirque du Soleil shows in the city?
Some popular Cirque du Soleil shows in Las Vegas include "O" at the Bellagio, "Mystère" at Treasure Island, and "KA" at MGM Grand, among others.
I. How can I find discounts and deals on Las Vegas vacation packages?
Keep an eye on travel websites, sign up for newsletters from airlines and hotels, and follow Las Vegas' official social media accounts for exclusive promotions and deals.
J. Is it safe to walk on the Las Vegas Strip at night?
The Las Vegas Strip is generally safe at night due to its constant activity and security presence. However, it's always a good idea to stay aware of your surroundings and take standard safety precautions.
K. What should I pack for a trip to Las Vegas?
Pack comfortable clothing suitable for the season, sunscreen, a refillable water bottle, walking shoes, and appropriate attire for any shows or fancy dinners you plan to attend.
L. Are there any free attractions or shows in Las Vegas?
Yes, Las Vegas offers several free attractions and shows, such as the famous Bellagio Fountains, Mirage Volcano, and the Fall of Atlantis show at Caesars Palace.
M. Can I visit the Grand Canyon on a day trip from Las Vegas?
Yes, day trips to the Grand Canyon are popular from Las Vegas. You can choose between helicopter tours, bus tours, or self-driving to the South Rim or West Rim.
N. Are there any age restrictions for entering casinos?
Yes, you must be at least 21 years old to gamble in casinos and enter gaming areas. However, children are often allowed to walk through casinos if accompanied by an adult.
O. What are the best ways to get around Las Vegas without a car?
Las Vegas offers a variety of transportation options, including public buses, the Las Vegas Monorail, ridesharing services like Uber and Lyft, and walking along the Strip.
P. How can I stay within my budget while gambling in casinos?
Set a gambling budget beforehand and avoid exceeding it. Stick to games with lower minimum bets if you're looking to extend your playing time.
Q. Is it necessary to tip in Las Vegas, and how much is appropriate?
Tipping is customary in Las Vegas. In restaurants, a 15-20% tip is typical, while a few dollars per drink is customary when ordering at the bar.
R. Are there any unique dining experiences in Las Vegas?
Las Vegas is known for its extraordinary dining experiences, from celebrity chef restaurants to themed eateries. Consider trying a tasting menu or a dinner show for a unique dining adventure.
S. What should I know about the desert climate and staying hydrated?
Las Vegas has a desert climate, with hot summers and dry air. Drink plenty of water throughout the day to stay hydrated, especially if spending time outdoors.
T. Can I watch live music performances during my visit to Las Vegas?
Absolutely! Las Vegas hosts a wide range of live music performances, from headlining artists at big arenas to intimate concerts at various venues along the Strip.
By staying informed and prepared, your Las Vegas adventure is sure to be a remarkable and unforgettable experience. Enjoy your trip to the fullest!
Conclusion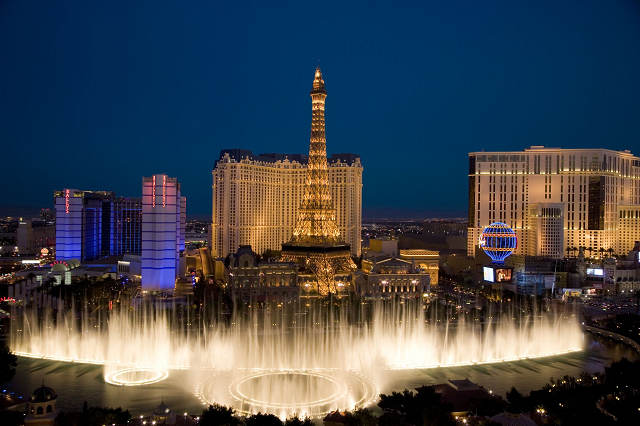 Congratulations! You are now armed with all the essential information to embark on an extraordinary flight plus hotel Las Vegas vacation. From the dazzling lights of the Strip to the awe-inspiring wonders of the desert, Las Vegas promises a journey filled with excitement, entertainment, and unforgettable experiences.
As you plan your trip, consider the best time to visit Las Vegas based on your preferences and desired activities. Take advantage of flight plus hotel packages to save both time and money, ensuring a seamless and cost-effective vacation. When choosing your accommodation, explore the diverse options available to find the perfect stay that suits your needs and budget.
Once in Las Vegas, immerse yourself in the glitz and glamour of the Strip's iconic casinos and resorts. Don't miss the chance to explore the historic downtown area, home to captivating attractions like the Fremont Street Experience and The Mob Museum.
Indulge in world-class entertainment with mesmerizing shows and performances, including the breathtaking acrobatics of Cirque du Soleil. Satisfy your taste buds with delectable dining experiences, from celebrity chef restaurants to mouthwatering buffets.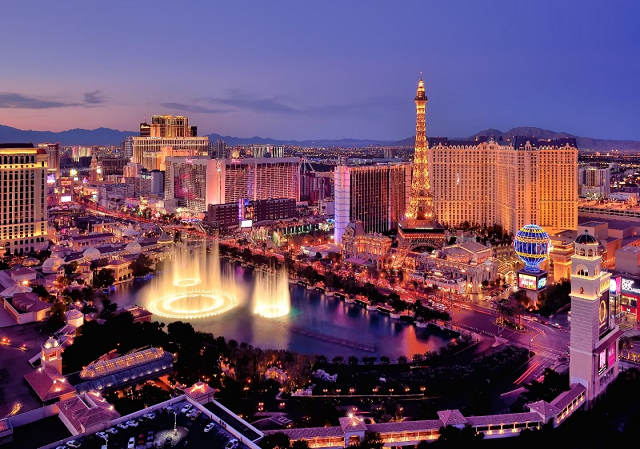 For adrenaline seekers, try your luck at the casinos or embark on thrilling adventures like skydiving, zip-lining, and off-roading in the Mojave Desert. Take advantage of the city's proximity to natural wonders, such as the Grand Canyon and Red Rock Canyon, for unforgettable day trips.
As you enjoy your vacation, remember to stay safe and hydrated, especially in the desert climate. Take advantage of various transportation options to navigate the city with ease.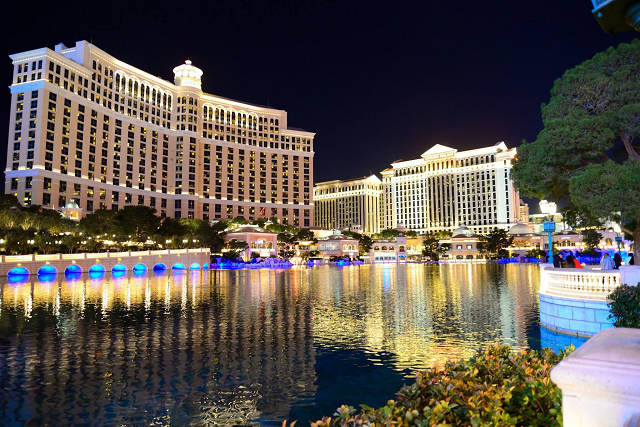 With this comprehensive guide and your sense of adventure, your Las Vegas vacation is certain to be an unparalleled experience filled with incredible moments and cherished memories. So, get ready to let loose and embrace the magic
of Las Vegas—the Entertainment Capital of the World! Enjoy every moment, and may your journey be nothing short of extraordinary. Happy travels!
Read Also: