If you want to visit the best beaches in NYC, then you've come to the right place. Whether you're looking for a quiet, serene beach or a crowded one, the city has them all.
While there are many great beaches in New York City, some of the most beautiful are not in the city proper. That doesn't mean you can't go to a beach in New York, though. Despite the urban jungle of the city, beaches are abundant in New York.
There are beaches in each borough and they are often quite accessible by car. The best beaches in NYC offer amenities like playgrounds, lifeguards, and picnic areas.
And if you're interested in water sports, some beaches even have water slides and wave machines. So, no matter what the weather, there's a beach near you that's perfect for you.
Best Beaches In NYC
Rockaway Beach, Queens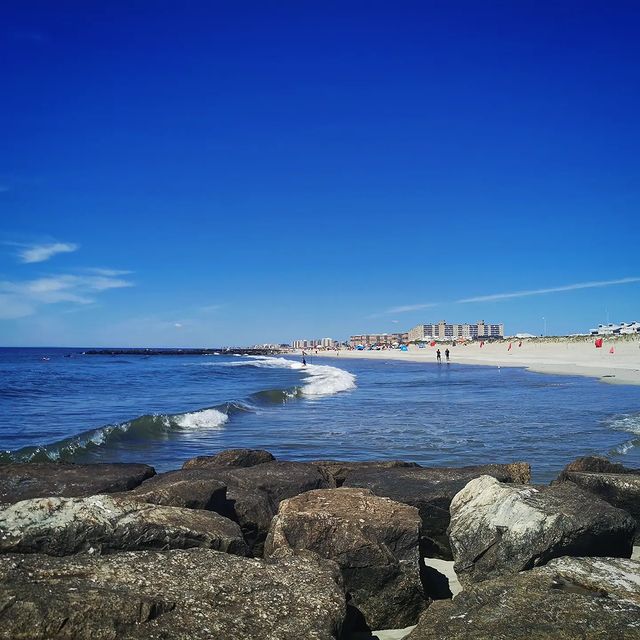 The vast sandy beach of Rockaway Beach draws throngs of summer-goers, who come to play volleyball and skateboarding. There are also lively patios and seasonal vendors. Surfers can catch year-round breaks along the coast. This is one of the best beaches in NYC.
Pastels-colored condos and 1960s apartment towers line the streets. Those who live near Rockaway Beach can walk the beach and enjoy the boardwalk. A nearby beach, the Surfing Capital of the World, is an excellent place to spend an afternoon or evening.
In Queens, New York, Rockaway Beach is the main beach area. It is located between the Atlantic Ocean and Jamaica Bay and features fourteen miles of public beaches.
This area has good surfing and skateboarding opportunities, and a bustling boardwalk with plenty of restaurants and bars. Best of all, you can enjoy all of this for free! But before you visit, be sure to pack a change of clothes!
---
Orchard Beach, The Bronx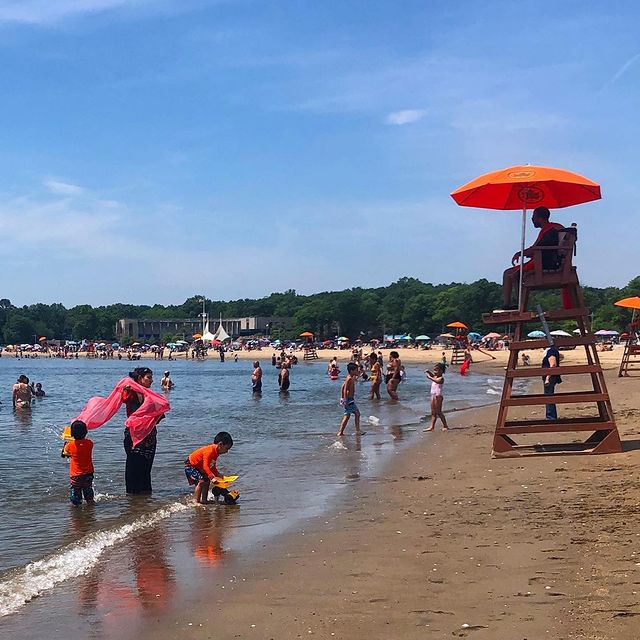 If you're planning a trip to the city, be sure to check out Orchard Beach in The Bronx. This Bronx beach sits on the Long Island Sound and offers a spectacular view of City Island. This is one of the best beaches in NYC.
The beach promenade is lined with various shops and food options. For those looking for an affordable day trip to the city, this is the perfect place.
Orchard Beach is The Bronx's largest public beach and is part of Pelham Bay Park. The beach is about a mile long and 115 acres in size. It's also home to two separate playgrounds and picnic areas, a snack bar, and food carts.
There are also 26 tennis courts. This is the perfect place to play tennis, pick up a game of basketball, or just relax on the sand.
Orchard Beach is accessible by subway. The 6 train stops at Pelham Bay Park and then takes a cab for the last leg. You can also take the Bx12, Bx29, and Bx52 during beach season.
There is also a Westchester Line number 45. Parking is free in the off-season but is $8 during the summer months. The Bx12 bus connects the island to the rest of The Bronx.
---
Coney Island, Brooklyn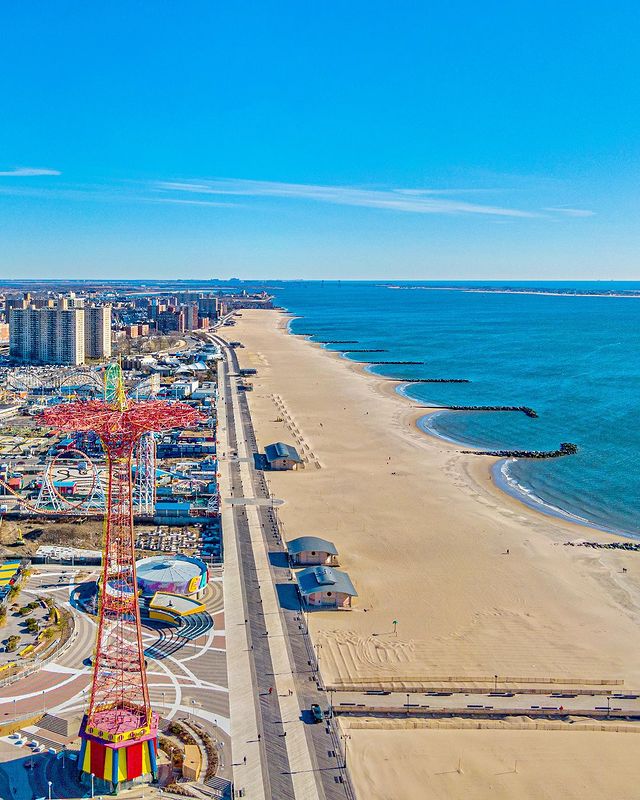 In addition to the famous amusement park known as Coney Island, Brooklyn Beach is a residential neighborhood. The neighborhood is bounded by Sheepshead Bay, the Atlantic Ocean, and Brighton Beach. This is one of the best beaches in NYC.
The neighborhood's beaches are popular with tourists and locals alike. You can catch a wave at this beach and relax in the sun. Manhattan Beach is also the location of the famous Brighton Pier. Here, you'll find several bars and restaurants.
For those who don't feel like putting up with the crowds, Coney Island offers a less-crowded boardwalk and less touristy atmosphere. You can even visit the Brighton Bazaar and Little Odessa, a neighborhood that showcases the cultural diversity of New York City.
If you're visiting the area for the first time, you can try Manhattan Beach as well. It's located on the opposite end of Brighton Beach.
You can even ride the famous roller coaster in the winter. During this time, you'll find lifeguards only from Memorial Day through Labor Day weekend. But if you'd rather spend the night in a pub, the Coney Island Brewery is a great choice.
The large taproom features unique limited-release beers like the Mermaid Pilsner and Mermaid IPA. If you don't feel like taking a ride, you can try the famous Nathan's famous hot dogs.
---
The People's Beach at Jacob Riis Park, Queens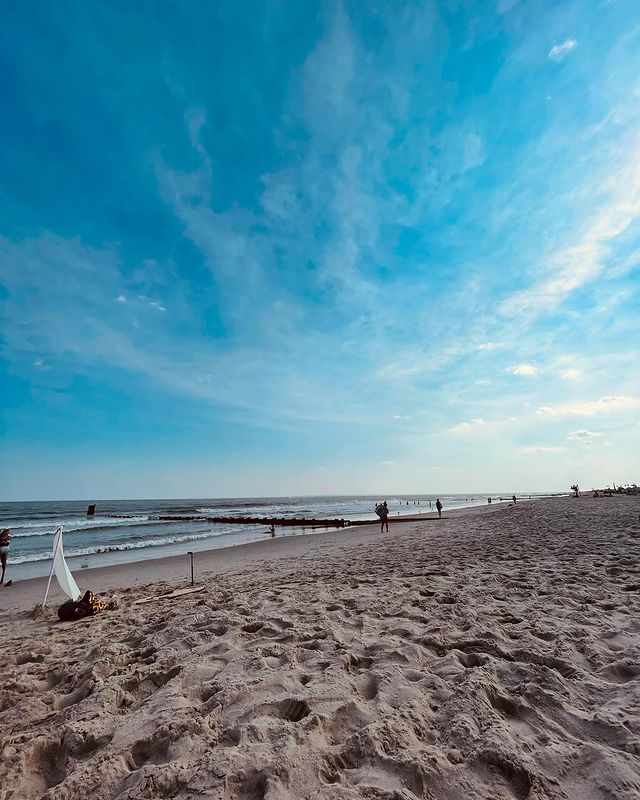 Jacob Riis Park, also known as Jacob A. Riis Park, is located on the Rockaway Peninsula in Queens, New York. The park is east of Rockaway Beach and Fort Tilden, west of Neponsit, and south of Fort Washington.
This beach is popular with New Yorkers because of its large waves and white sand. There are many great things to do at Jacob Riis Park, including a fun bike path, a fishing pier, and a beachfront restaurant. This is one of the best beaches in NYC.
The People's Beach at Jacob Riis Park at Queen's is a beautiful destination for families, couples, and groups of friends. This beach was built in the 1930s to cater to the community of the Five Points.
The park was named after a famous social reformer and journalist, Jacob A. Riis. The beach's bathhouse, a four-sided clock, has been vacant since the 1980s.
---
Brighton Beach, Brooklyn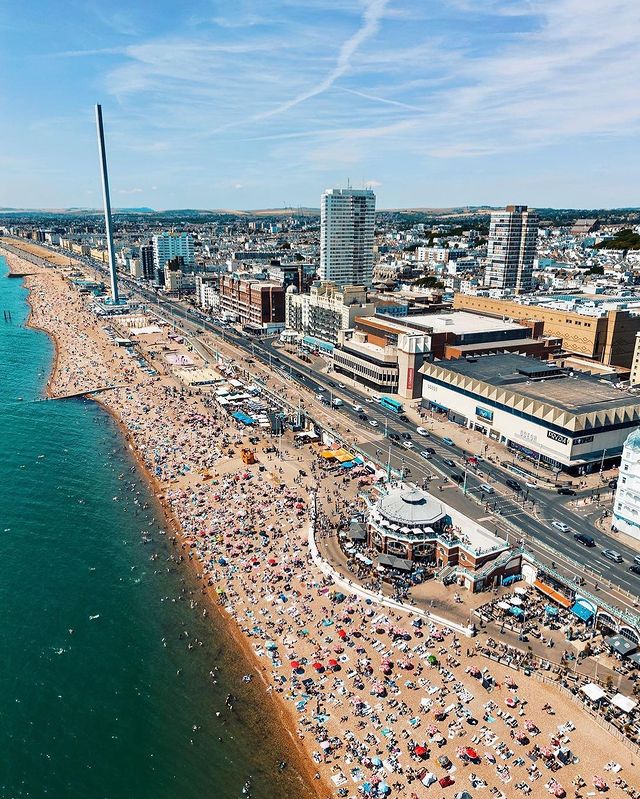 When planning a trip to Brooklyn, don't overlook the sands of Brighton Beach at the southern end of the borough. Also known as Little Odessa, Brighton Beach is a vibrant neighborhood. This is one of the best beaches in NYC.
Along the beachfront, Brighton Beach Avenue is lined with traditional ethnic eateries and food markets. The beachfront is much more laid-back than Coney Island, but there are some splashy nightclubs, too.
The sands of Brighton Beach have a distinctive Russian flavor. The enclave of former Soviet countries has stores, restaurants, and nightclubs, a distinct character and unique flavor.
You can sample Georgian flatbread with cheese and honey-pepper vodka while strolling along the boardwalk. For the most part, this city block is a destination in itself.
Whether you're looking for booze-filled nightlife or a relaxing afternoon at the beach, Brighton Beach is sure to be worth your time.
Residents of Brighton Beach also enjoy a wide range of cultural activities. The Master Theater, located at 1029 Brighton Beach Avenue, has hosted a variety of performances, including Ray Charles and Engelbert Humperdink.
It's also home to dance and drama troupes. Originally named the Oceana Theatre, this theater opened in 1934 and continues to perform today. Next door is a Gourmanoff grocery store. Many local residents volunteer their services to help with the cleanup efforts.
---
Fort Tilden, Queens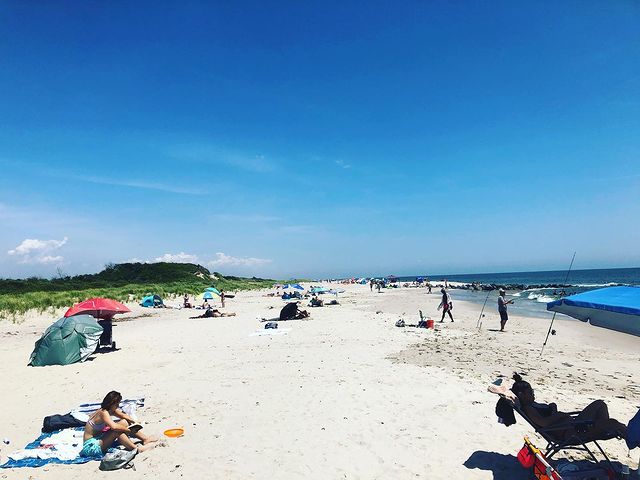 A historic army base on the Rockaway Peninsula in Queens, New York, Fort Tilden was in use during the Cold War and was last active in the 1960s. It's easy to get to, and free to explore.
This decommissioned military installation sits on a stretch of near-deserted beach and coastal dunes, a perfect setting for a day out. Here, you can see the remains of the imposing fort as well as take in the views of the surrounding area.
The pristine beach at Fort Tilden is relatively untouched and undeveloped until recent media attention. It is also an adult-friendly spot, with no signs of litter or pollution. However, be prepared to get bitten by stable flies from nearby horse paddocks.
If you're not comfortable with a biting mosquito, you may want to head to the shady, undeveloped area in front of the Fort Tilden bath house.
---
Manhattan Beach, Brooklyn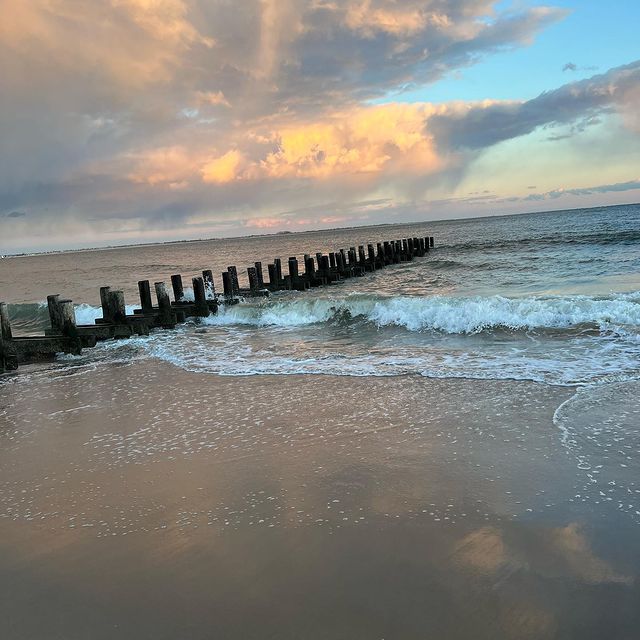 Manhattan Beach at Brooklyn was developed by Joseph B. Day, a real estate agent. It opened on July 4, 1877. Its all-wooden construction served as a popular retreat for members of Manhattan's high society. This is one of the best beaches in NYC.
The hotel was located between Coleridge and Amherst Streets, near the intersection with Oriental Boulevard. A few years later, the Manhattan Beach Improvement Association sold the land to the city for $1. It became an important part of the neighborhood's growth.
In the winter of 1894-1895, Corbin removed the bandstand and replaced it with a brick building with a stage and dressing rooms. The new theatre had a seating capacity of 3,500 and was dedicated to Corbin.
The band conducted by John Philip Sousa played The Manhattan Beach March in the theatre during the summer, while vaudeville performed at other times. When Sousa was not conducting, Herbert's band played until July 4th. The band continued to play for the rest of the season.
---
South Beach, Staten Island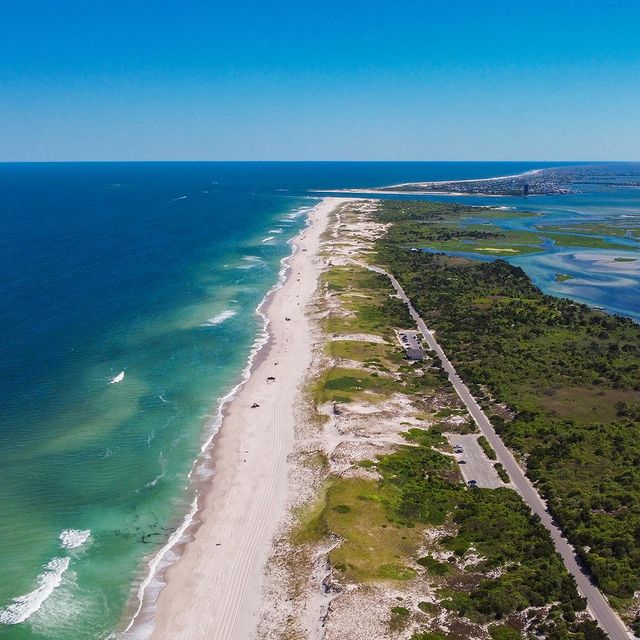 If you're looking to live in New York City, you'll want to check out South Beach on Staten Island. This neighborhood lies south of the Verrazzano-Narrows Bridge. You'll find many great restaurants and shops here, as well as vibrant nightlife.
You can enjoy the sights and sounds of New York while staying in South Beach at Staten Island. Read on to learn more about this neighborhood and how you can make it your own. This is one of the best beaches in NYC.
Located on Staten Island's East Shore, South Beach is a popular hangout for locals and tourists. Featuring free concerts and fireworks displays, South Beach is a popular place to enjoy the sun and the sea.
Visitors will enjoy the 2.5-mile boardwalk, as well as the playgrounds and tennis courts. There are a variety of activities at South Beach, including beach volleyball and playgrounds. This beachfront resort doubles as a residential neighborhood, making it an ideal choice for families.
---
Midland Beach, Staten Island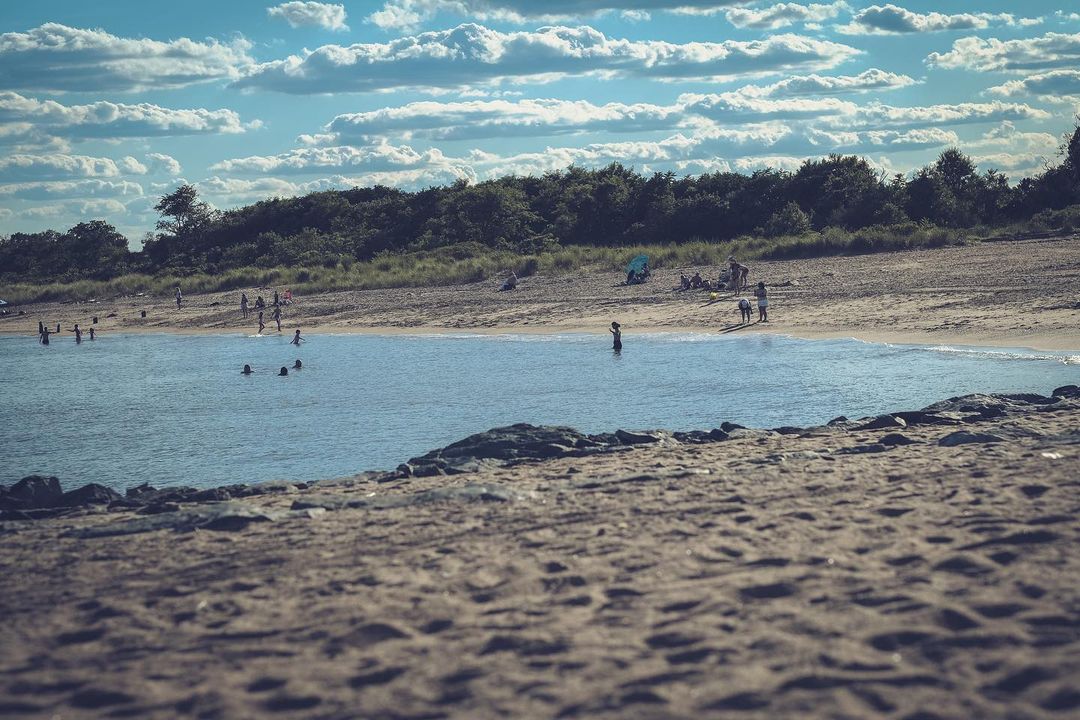 The iconic sea turtle fountain is the centerpiece of this historic beach, which is part of the Staten Island Community District 2. The area is also home to a splash pad and handball and shuffleboard courts.
The quaint beachfront village also boasts a World War II veterans war memorial statue honoring its local veterans. No matter the season, you'll find plenty of things to do on Staten Island's Midland Beach. This is one of the best beaches in NYC.
The area's sandy beaches attract Staten Islanders every summer, but the east shore was once a premier summer destination for visitors. New Dorp Beach, Midland Beach, and South Beach were once among the island's most popular summer destinations.
However, these summertime hot spots have since become unpopular. Here are some tips for getting around Midland Beach at Staten Island. Moovit offers free maps and live directions for getting to Midland Beach Board Walk.
---
Wolfe's Pond Beach, Staten Island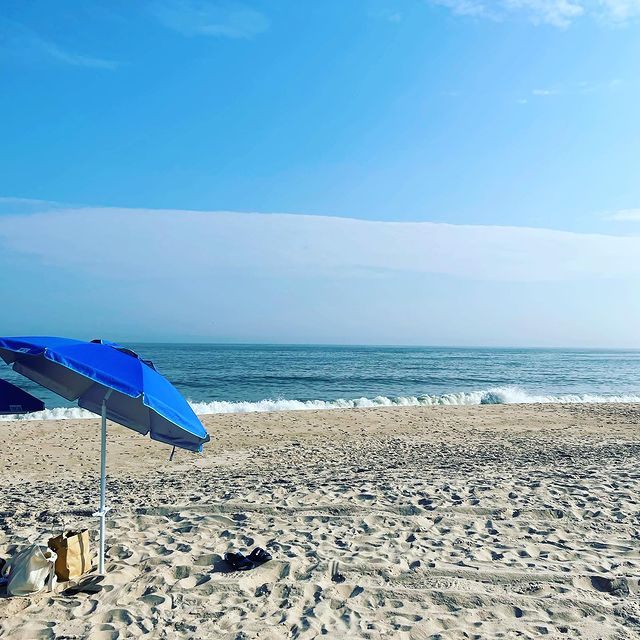 A trip to Staten Island's Wolfe's Pond Beach is a great way to get away from the city. Although it's not as pristine as the rest of the island, this beach is an ideal escape in the summer.
The beach is lined with rocks, and there are lifeguards who patrol the shore during the summer months. The park offers plenty of parking, and the shady section is ideal for relaxing in the summer heat.
Visitors to Wolfe's Pond Park can take advantage of a roller-skating rink and other activities at the beach. There are also playgrounds and hiking trails nearby, and fishing opportunities.
Originally designed by Robert Moses, the park features a monument commemorating the Battle of the Bulge. This is one of the best beaches in NYC. In addition, the park contains a memorial to the men and women who fought in World War II.
---
Sandy Hook, Jersey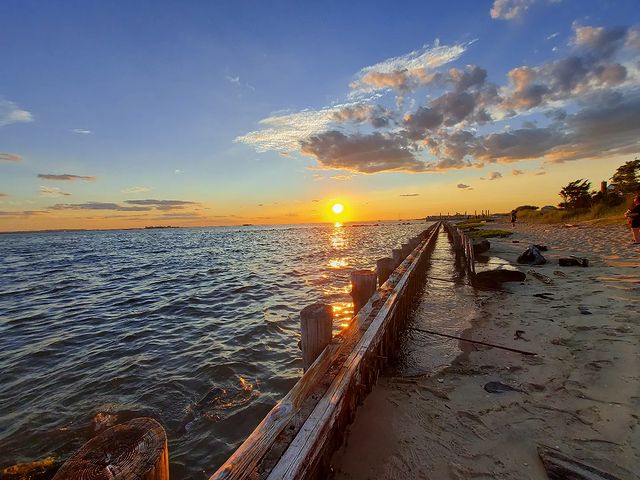 For a day at Sandy Hook at Jersey Beach in NYC, there are plenty of activities to keep you busy. The sandy beaches are a great place for families and kids to get some exercise, play games, and take a dip in the Atlantic. This is one of the best beaches in NYC.
Admission to Sandy Hook is free, but there are parking fees. You can purchase a daily or season pass for $75, which allows you unlimited entry and exit of the park. Veterans and active military members receive free admission to the beaches and parks.
The climate in Sandy Hook is humid and subtropical. The area experiences only four months of temperatures over 50 degrees Fahrenheit, and one month at seven1.6 degrees. Sandy Hook is home to lifeguards and other facilities to make your time relaxing.
There aren't many restaurants, so bringing sandwiches and a cooler is a good idea. Sandy Hook is closed between dusk and dawn. Alternatively, you can choose to stay in one of the quality B&Bs in Highlands, New Jersey.
---
Main Beach, East Hampton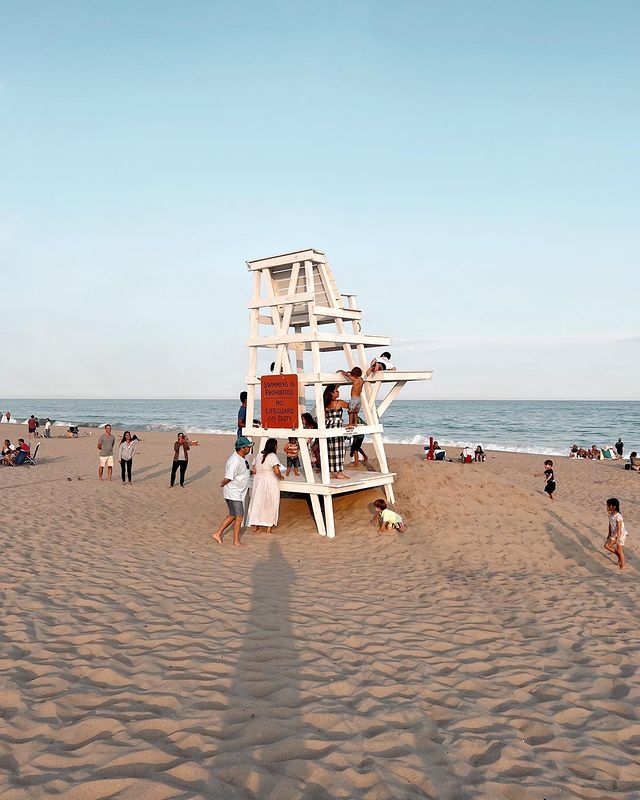 Located on the picturesque East End, the popular Main Beach at Eastern Hampton in NYC offers lifeguards, restrooms, and snack bars. There is also a lifeguard station. This is one of the best beaches in NYC.
Visitors will find the beach area to be both quiet and crowded, but there are a few things to keep in mind. A lifeguard will be on duty at all times, and the beach is generally safe. If you're in the mood for a swim, you can head over to the nearby East Hampton Ocean Beach.
During summer, all beaches in East Hampton require parking permits. Non-residents must purchase a town or village parking permit. Parking permits are approximately $400 for non-residents and $375 for residents.
It is important to note that the town and village do not run out of permits. Moreover, most homeowners supply their summer renters with their own permits. Visitors should note that pets are not allowed on the beach between 9 a.m. and 6 p.m. During the rainy season, however, they can be off-leash.
---
Long Beach, Nassau County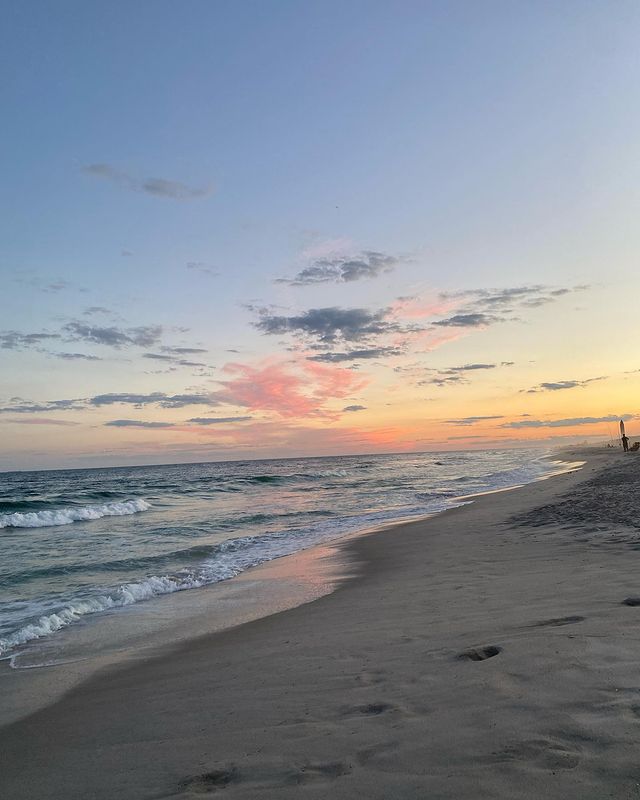 The city of Long Beach is the oceanfront part of the Long Island barrier island. Its pristine beaches are an oceanfront attraction for people of all ages. A beach vacation to Long Beach can't be complete without visiting the Long Beach Barrier Island.
Here you can enjoy the city's famous sunsets and take a stroll along the boardwalk. If you enjoy surfing and other water sports, you'll find Long Beach to be an excellent destination.
If you're looking for something a little bit more out of the way, there are plenty of bus options available. The Long Island Rail Road has a terminal station on Park Place. Its Long Beach Branch connects all public transportation services.
Most trains run to either Penn Station or Atlantic Terminal in Brooklyn. Long Beach is a barrier island off the South Shore of Long Island. It is shared with Atlantic Beach and Lido Beach. Point Lookout lies east of Long Beach.
Read Also: