We'll invite you to explore all the great things about Montecito Hot Springs, the most natural hot springs in Santa Barbara, California. Maybe some of you have heard of Montecito's hot springs for the first time, and maybe some of you have visited them.
Montecito Hot Springs, also known as "Hot Springs Canyon", is a natural springs area with several wading pools filled with hot mineral water. It used to be privately owned but is now owned and managed by The Land Trust For Santa Barbara County.
Montecito Hot Springs History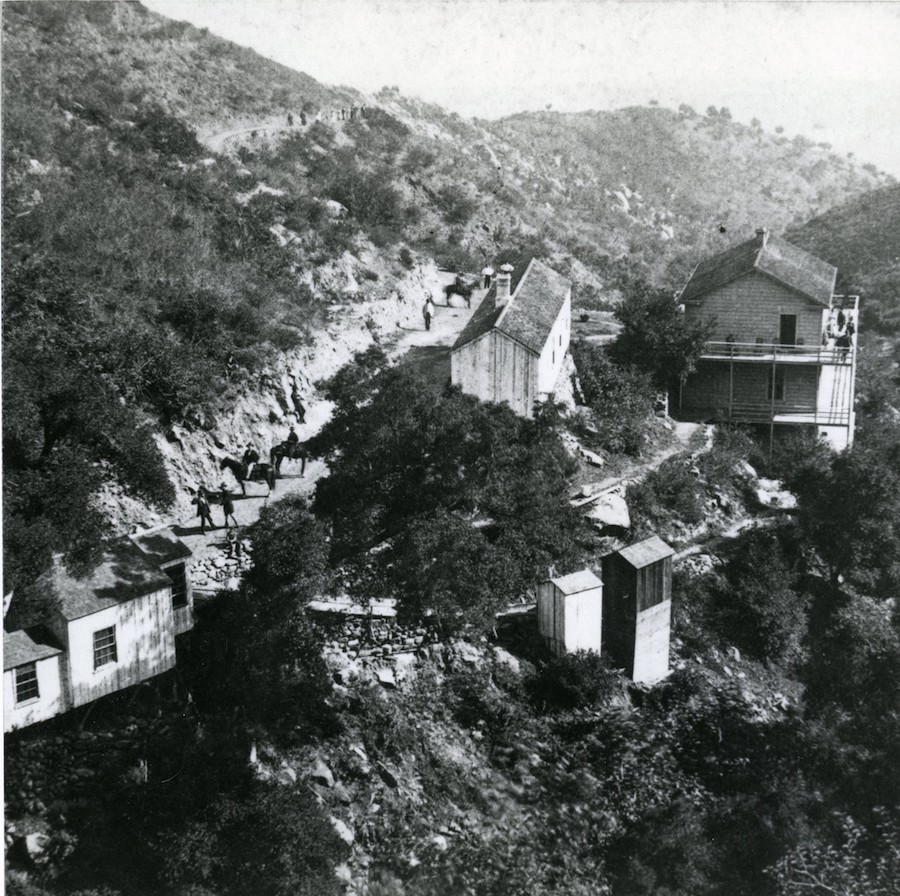 The Montecito Hot Springs were first discovered by New York Volunteer Soldiers in 1846. They discovered the springs when they occupied Santa Barbara during the Mexican-American War.
Located about a mile above the end of Hot Springs Street, the Montecito Hot Springs area has great views. One soldier wrote that he had "never come across a more beautiful sight, nor do I look forward to it in the future."
In the past, Chumash often traveled to get springs. Even the women often camp for a few days, making it a great social event. They believe that water has healing powers and use spring water for several purposes.
But in that era, getting spring water was not an easy thing. So they really take care of the preservation of the area around the springs they have found.
Then, in the late 1850s, Wilbur Curtiss arrived in Santa Barbara. When he first arrived he was in poor health.
But reportedly, after drinking water and bathing in the Montecito spring, he became refreshed in six months. Then Curtiss bought the property and wanted to develop the site as a resort.
He plans to build a hotel with 46 rooms with salon facilities and two bathrooms. But his dream did not go well because of the many difficulties he faced.
The road to the springs was difficult, besides being steep, dangerous, and more extreme, prone to storms. At first, the facility was so primitive that one newspaper described it as a "red wooden hut".
In 1871 these buildings were completely destroyed by fire. Curtiss later rebuilt a three-story hotel with a dining area.
But business remained agitated and in 1877 the county sheriff sold the property from under Curtiss. Over the next decade the springs had a number of owners.
Most Natural Hot Springs in Santa Barbara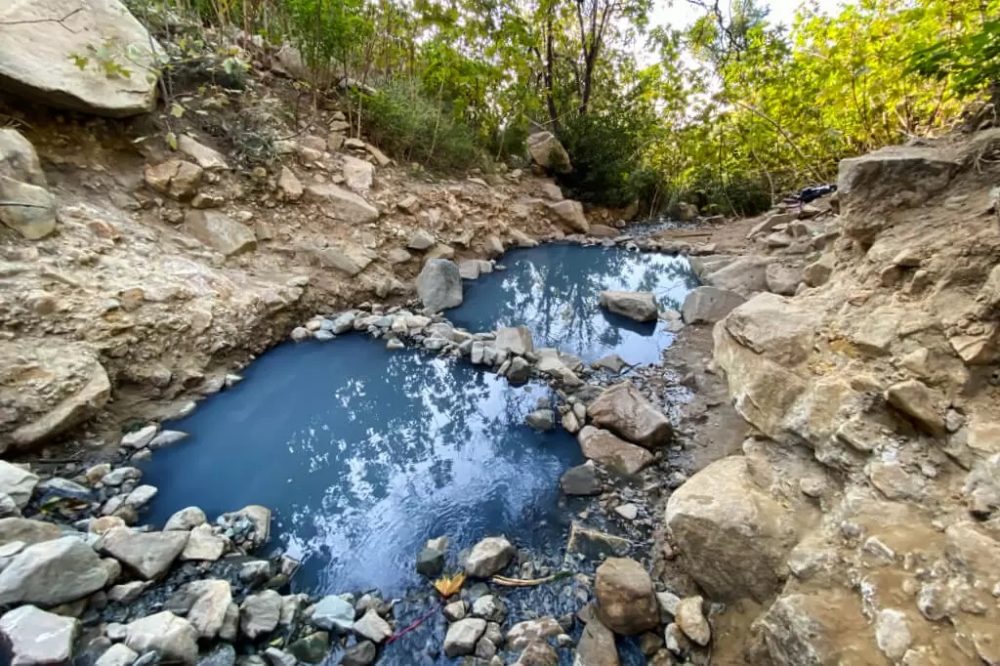 Montecito hot springs have water temperatures that vary from spring to spring. The lowest recorded 60 degrees to the highest 122 degrees.
Many people claim that the water in the hot spring canyon is very beneficial in curing diseases. Various health problems such as liver and bladder disorders, gout, rheumatism, and a number of skin diseases.
Visitor arrivals to the springs have continued to increase, especially since the train arrived in Santa Barbara in 1887. In 1914, the site was built into a private Hot Springs Club.
However, forest fires broke out again in October 1921 and were rebuilt. Then in 1964 there was another fire, after which there was no rebuilding of the hot springs location.
For decades, Montecito's hot springs remained in ruins, until in 2013 it was acquired as part of the Los Padres National Forest.
All thanks to a fundraiser by the Land Trust for Santa Barbara County. Today hikers can see rock ruins and exotic plants, the only hot spring resort remaining.
Montecito Hot Springs is Santa Barbara's most natural hot springs resort. In fact, many people call it a spring of ruins, none other than because this place has long been left without construction.
Visiting Hot Springs Canyon Santa Barbara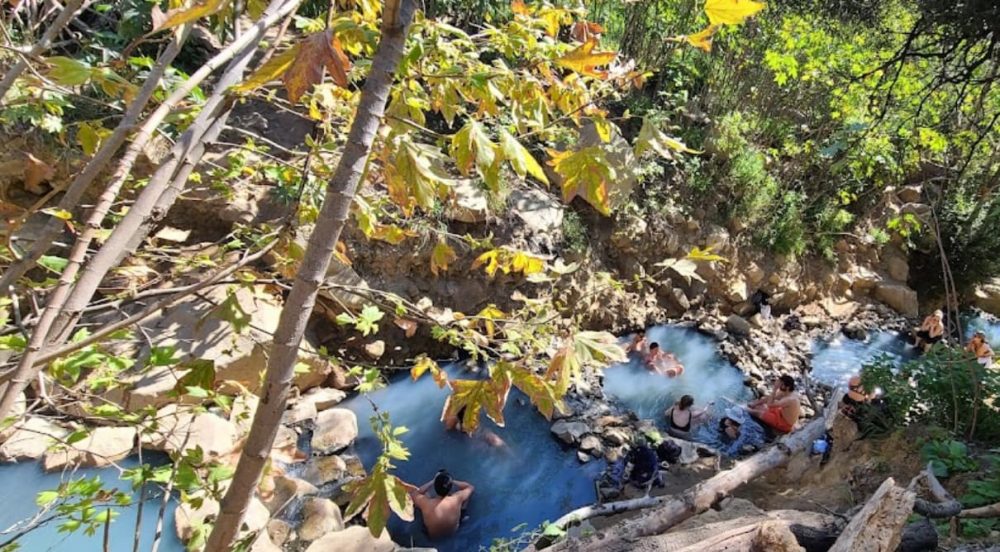 When you want to visit the Montecito "Canyon" Hot Springs later you have to go through a trailhead to reach its location. Of course you are wondering which trailhead should you go?
Here are directions you can take to get to the trailhead, hope it helps you a lot:
The trailhead begins at 1217 E Mountain Dr, Montecito, CA 93108. We recommend using the map to help guide you before you go.
If you are from the U.S. 101 in Montecito, off Olive Mill Road, which, after cutting through Alston Drive, continues as Hot Springs Road for three miles.
After driving three miles from the U.S. 101 in Montecito, you will reach Mountain Drive.
Then turn left and continue 1/4 mile to the trailhead. Later you will find the Montecito Trails Foundation sign on the right side of the road.
Stop looking for a parking space, it's the trailhead location you're looking for.
Tips Before Heading to the Hot Springs
Parking at trailhead is limited, only a few street parking available. Park safely and do not block roads or driveways.
To reach the hot springs location you need to hike for about a mile through the trailhead.
Wheelchair is not accessible.
There is an unmaintained swimming pool but it is not on a Land Trust property.
Dogs are allowed but you have to look after them.
Don't leave any trash traces. Pack/pack out.
The trailhead is open from dawn to dusk, but is permitted for overnight parking or camping.
Finding the Springs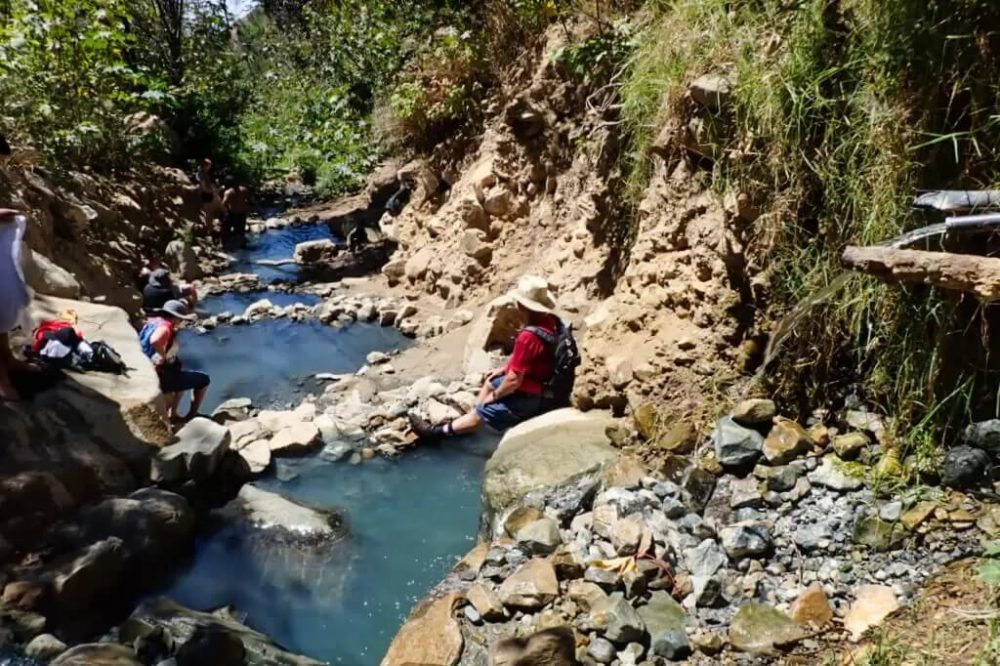 Finding the location of the hot springs can be a little tricky as they are not well marked. And remember this is a natural spring located in the ruins of a building in a national forest.
Then where will you find the spring when you climb the path? Lucky if you read this article before you travel there.
At the first fork in the trailhead, take a left. At the second fork, take another left. Then at the third fork, take the direction to the right.
Once you pass the hotel ruins you usually start to smell sulfur and will see signs about water conservation. Keep walking until the 4th T-junction on the path, then turn left.
You will cross the bottom of a small river and continue walking a little more. After this you will find the hot springs are on your left.
Activities are Prohibited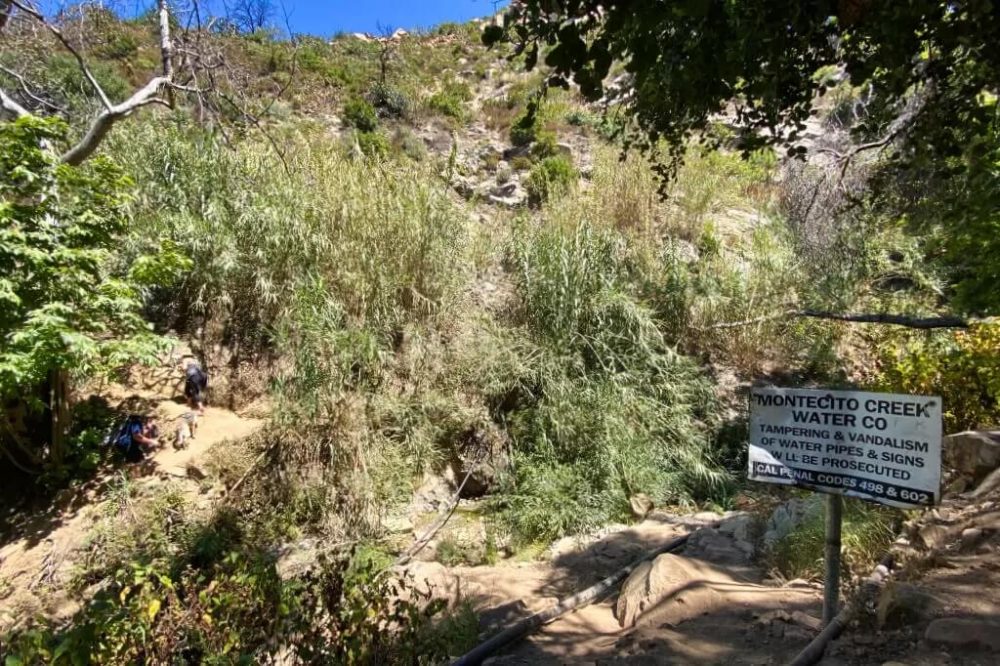 There are several activities that you should not do while visiting the Montecito Hot Springs site, including:
Use of motorized vehicles, because the trailhead is intended for pedestrians.
Camping or setting up a tent for the night.
Ignites fire and smoke (hot springs give off flammable sulfur gas).
Use of firearms and hunting.
Making trails or cutting bushes without permission from the Land Trust.
You may also looking for:
Other Hot Springs Near Santa Barbara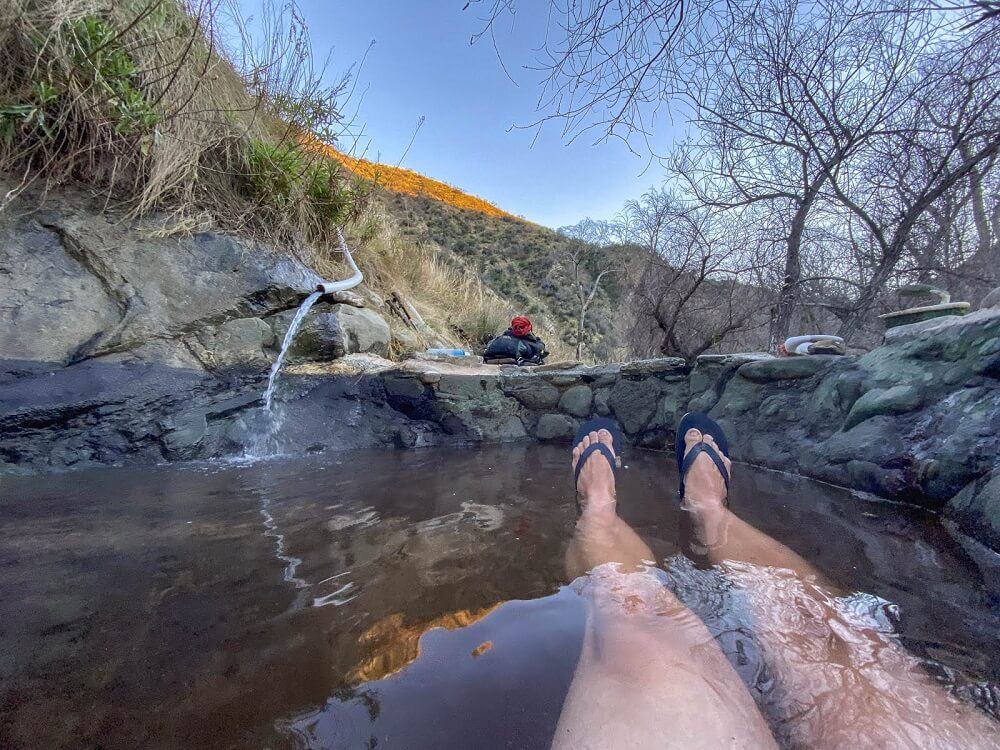 We all know that Santa Barbara has many popular beaches with all the charm it has to offer. On the other hand, this area also has vast forests filled with towering mountains, majestic waterfalls, and even natural hot springs.
Santa Barbara is home to several natural hot spring systems that you can explore on various hiking trails. Some of them are Montecito Hot springs, Gaviota Hot Springs, Big Caliente Hot Springs, Little Caliente Hot Springs, Ecotopia Hot Springs, Sespe Hot Springs, Willettt Hot Springs.
Since most of these pools have higher temperatures, they are naturally more popular during the cooler months, from fall to spring. Some of them are also very comfortable bathing places for you.
Gaviota Hot Springs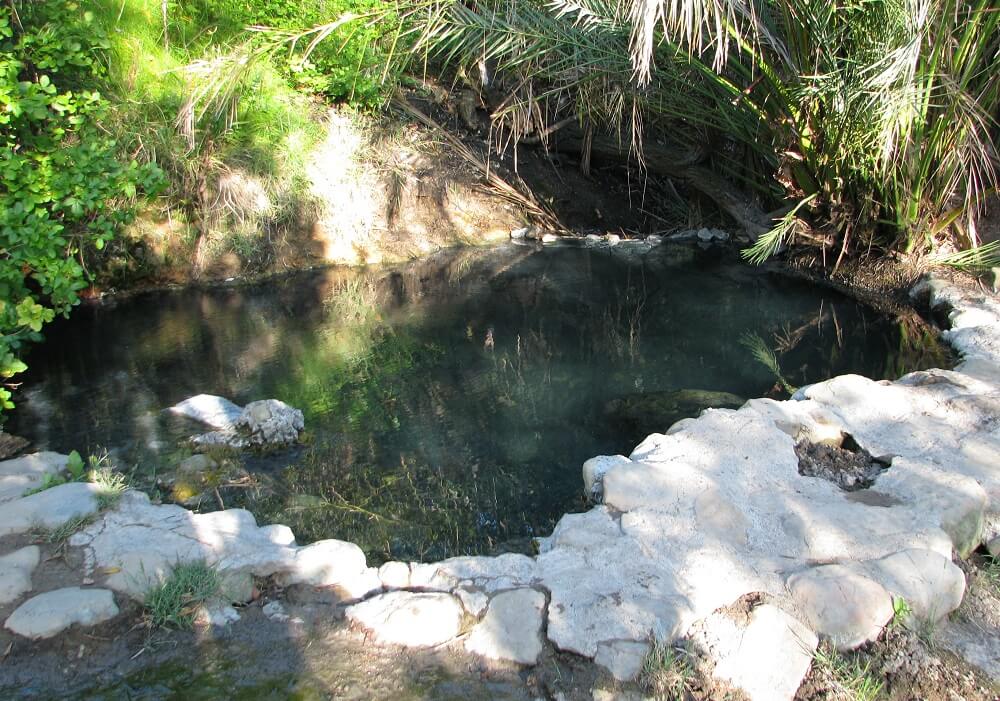 Gaviota State Park is another trail near Santa Barbara, Only about 35 minutes drive from the city of Santa Barbara. This Hot Springs is also popular among the local as "Las Cruces Hot Springs".
Although the trail is longer than Hot Springs Canyon, it is home to some stunning views, including the Santa Ynez mountains and natural hot springs. And, this natural soaking area is a great stop for anyone in the Santa Barbara area.
The beauty of Gaviota Hot Springs is nestled among the trees, you will find it after a peaceful walk of more than half a mile. The site consists of ribs of bubbling milk-blue pools, two of which have been shaped with the help of some cement walls but are still considered primitive hot springs.
With a consistent temperature of 95-100℉ it provides steam for the best spa sensation among the lush greenery. Each pool can only accommodate about six people to soak, and clothing is still required.
To get to this oasis, There is a small parking fee of about $2 to park in the parking lot at the end of Gaviota Peak Street. Although there are many shade trees along the way, this trail is still recommended during the fall to spring.
Big and Little Caliente
Los Padres National Forest is home to some of the most prominent hot springs, among them Big and Little Caliente hot springs. Both are two semi-advanced soaking areas fed by natural hot springs.
Outdoor enthusiasts who like to be away from the metro area will enjoy the comfortable springs to soak in this wild setting. And, this spring costs nothing for daily use, and is open from 6am to 10pm.
Big Caliente Hot Springs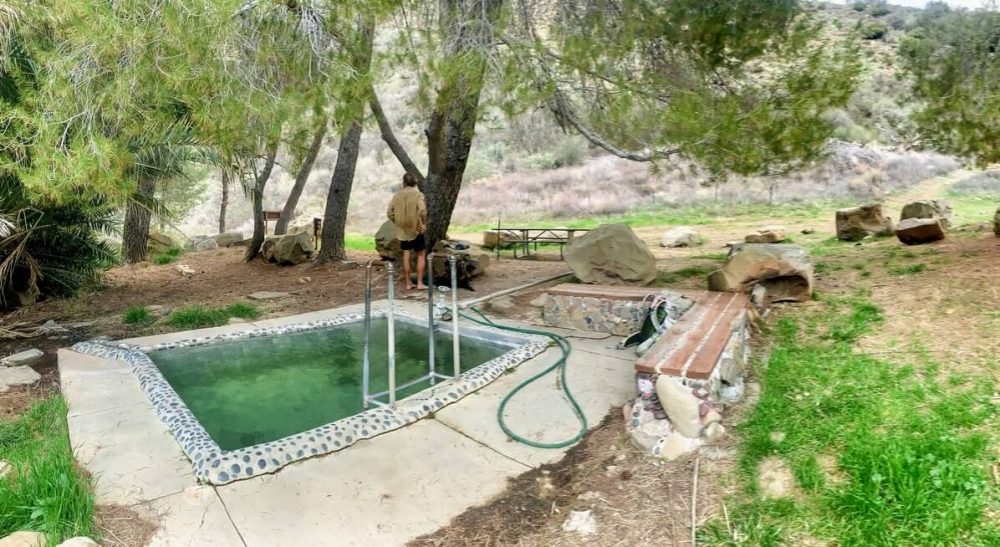 To reach Big Caliente one has to drive 13.3 miles from the city, but during the rainy season, roads are usually closed due to slippery conditions. Big Caliente has three concrete pools located at the site of the hot springs, filled by two different sources.
Big Caliente measures about seven by four feet and three feet deep with 115℉ steamy water. But you don't have to worry about the heat, they will always be stable because the valve leading to the pool can control the temperature
The trees and shady plants around this spring are very comfortable for relaxing. For a more private experience without the crowds of other diners, visit during weekdays.
Little Caliente Hot Springs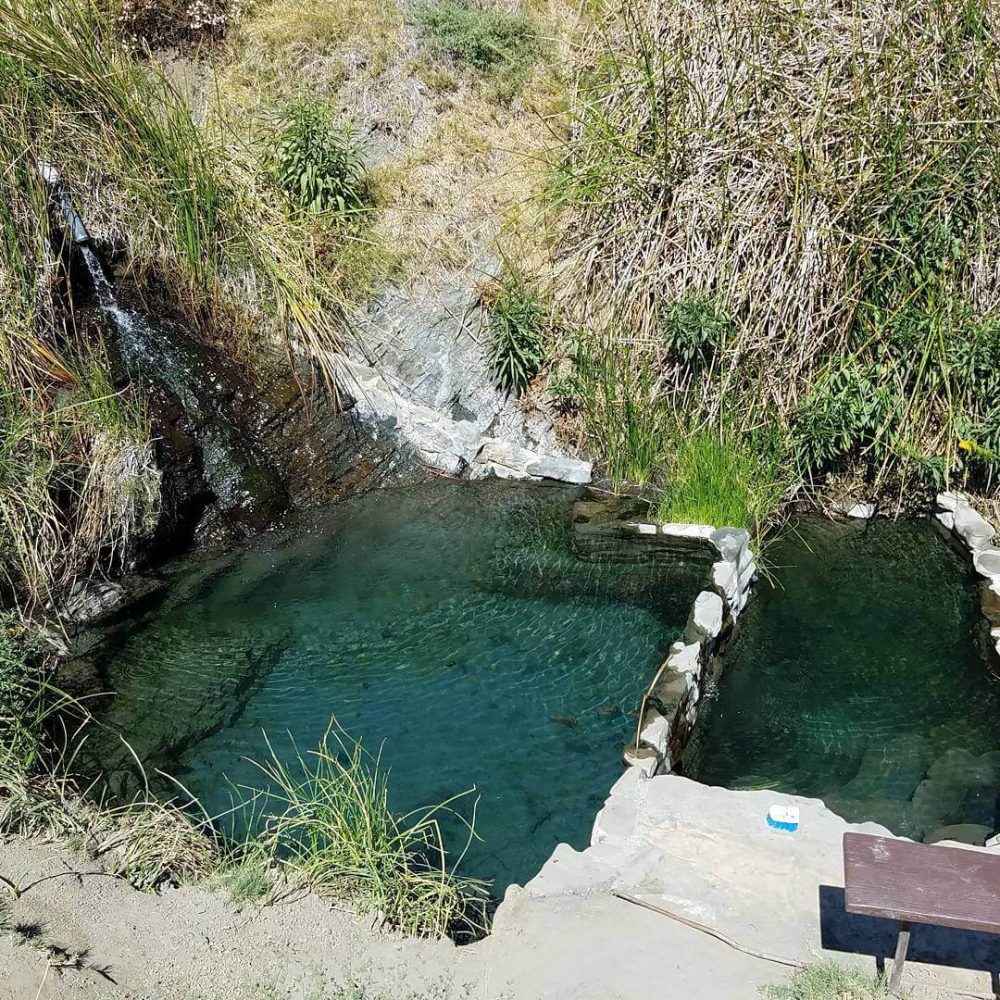 Little Caliente is separated about 5 miles away from Big Caliente, through forest trails on a rough road. So before going there you should plan carefully, because the trip can be dangerous during a storm (usually the path will be closed when the weather is too bad).
Little Caliente Hot Springs is a series of three separate pools made of stone and mortar. The serene pool is fed by 105℉ hot springs.
You have the luxury to rejuvenate while reconnecting with nature. Little Caliente hot springs is a pool in a secluded area with the ideal temperature for you!
Ecotopia Hot Springs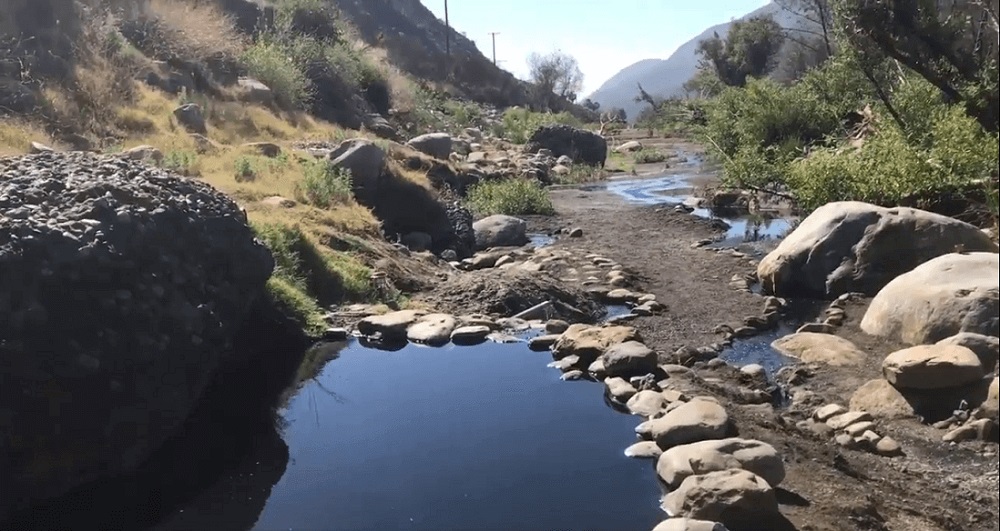 The next hot spring that you must visit when going around Santa Barbara is Ecotopia. It is also known as the "Ojai Hot Springs," due to its location in the beautiful Ojai valley.
Ecotopia was once a hidden gem in the Los Padres National Forest area and. But the area became too popular after being widely uploaded on social media.
Ecotopia hot springs has five rocky pools with water temperatures ranging from 100-106℉. The largest pool is 20 feet in diameter, while the other smaller pools have beautiful views of the surrounding waterfalls.
This hot spring is managed with a reservation system, make sure you contact the manager before visiting. Management is committed to maintaining visitor privacy and a peaceful environment.
Sespe Hot Springs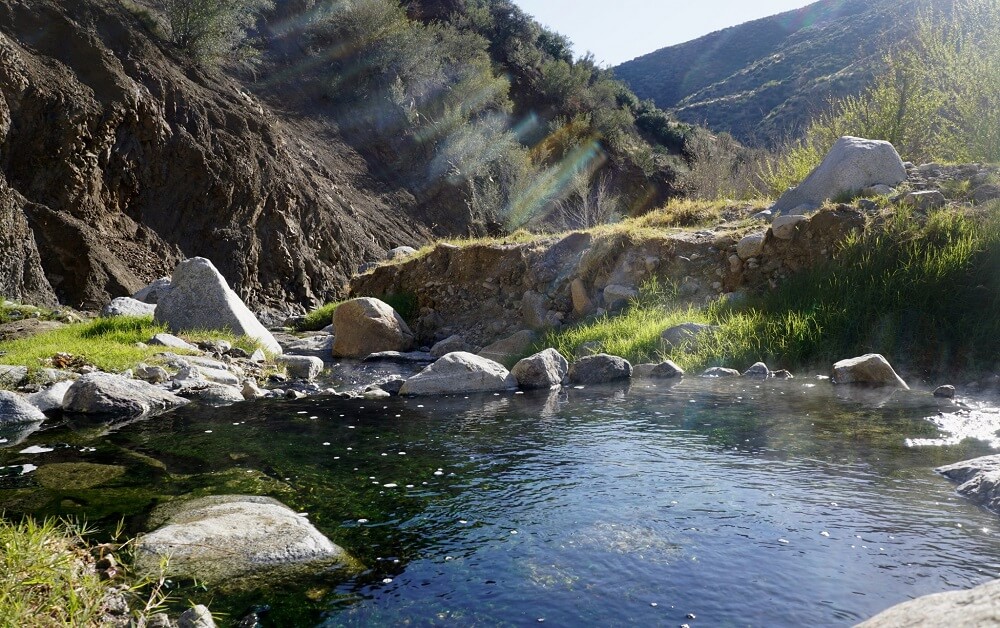 Another hot spring in the Ojai area that not many people know about. Namely Sespe Hot Springs which is located in the middle of the Sespe Desert and requires a challenging journey to access it.
Sespe hot springs are like an isolated gem in paradise, only hikers and outdoor enthusiasts love to visit. Because the climb to the Sespe hot springs must be carefully planned.
The trip will take hours and is probably best done as an overnight adventure. There are three ways to access the springs on different paths.
The first is the Sespe River route with a distance of 16.8 km one way, this route is quite complicated. Second is the Johnson Ridge Trail which is 9.5 miles each way, and finally via the Alder Creek Trail which runs 7.5 miles one way.
All three paths have their own difficulties, make sure you invite a professional person when you want to go there. Upon reaching the site, you will find an artificial rock pool that holds water at 105℉ but has a boiling source of 194℉.
Willet Hot Springs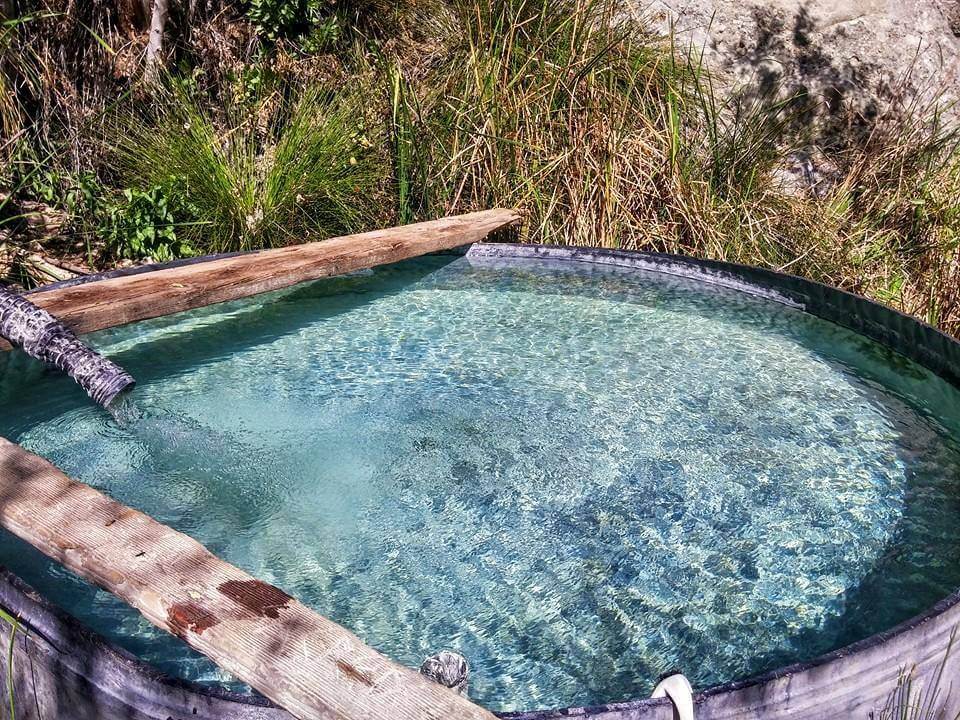 The last one, Willett Hot Springs, is still in the countryside within the Sespe Wilderness and Los Padres National Forest. So you should prepare to go hiking or camping before soaking in the hot springs.
You will have to make a strenuous climb to access it. it's 20 miles on a trail that starts in the parking lot. At the hot spring location you will find a round tub that holds 100℉ of geothermal water.