Before deciding to book a trip, you should know when is the best time to visit Machu Picchu? This will help you get the best experience while there.
Through this page, we will present you all the relevant information about Machu Picchu, especially the best time to go to Machu Picchu. Because the weather in the Andes is really unpredictable and unstable.
Machu Picchu is open 7 days a week, every day of the year, including holidays. However, you should determine the trip schedule according to your preferences.
Where is Machu Picchu Location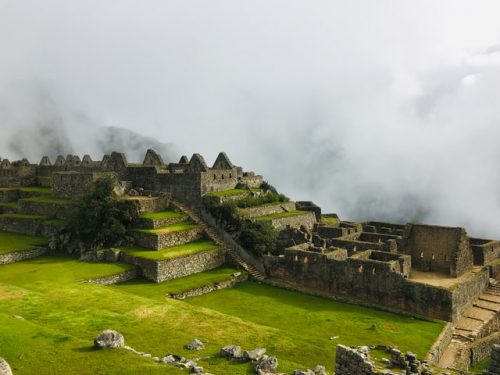 Machu Picchu is a pre-Columbian Inca ruin site located on the eastern slopes of the Andes mountains, at an altitude of about 2,350 m above sea level. It is located above the Urubamba valley in Peru, about 70 km northwest of Cusco.
According to many scholars, his real name was Llaqtapata. Thus, the Machu Picchu nature reserve was considered the most amazing Inca culture at its peak.
The Weather in Machu Picchu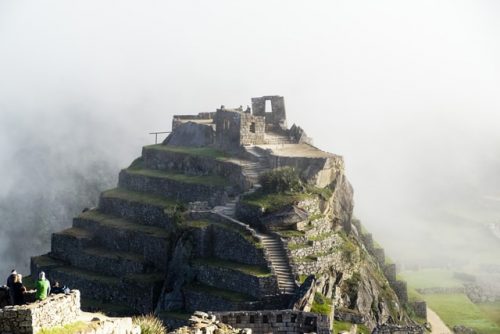 Because of Machu Picchu's location on the slopes of the Andes mountains and above the brow of the Amazon forest, this area has a very peculiar climate. Everything is unpredictable and unstable.
However, in Machu Picchu there are only 2 very famous weather: dry season and rainy season.
The dry season in Machu Picchu occurs between April and October. During those months the sun shines all day and this is the best time to visit Machu Picchu.
The rainy season in Machu Picchu occurs between November and March. However, this season it rains not all day, mostly only in the afternoon. During these months, the Inca City was often shrouded in fog and deserted by tourists. So you can often get lower prices for hotels, tours, and other services.
Best Time to Visit Machu Picchu of the Year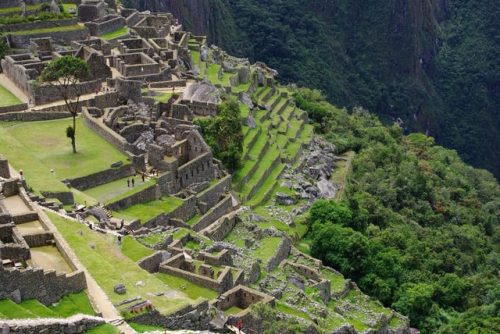 If you want to have the best experience seeing Machu Picchu, your best time to visit is between May, June and July. These months coincide with the dry season in the region and are the most popular times to go to Machu Picchu.
However, in fact you can still visit Machu Picchu in other months. It's just that you will get a different experience because this archaeological complex is surrounded by tropical clouds.
Overall, the Machu Picchu area has a pleasant climate and it sometimes rains a little outside of the dry season.
There is never a bad time to visit Machu Picchu, it simply depends on your personal preferences and travel dates.
Best Time to Go to Machu Picchu of the Day
The best time to visit Machu Picchu will be very early in the morning (at 6 in the morning) you can get beautiful photos of Machu Picchu. Or late in the afternoon in he same during sunset (at 4 or 5 in the afternoon).
How to Visit Machu Picchu Early in the Morning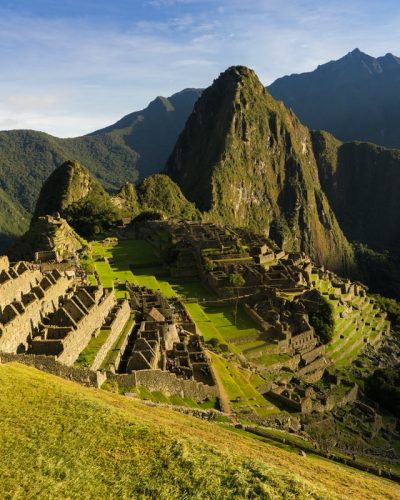 The archaeological site of Machu Picchu opens at 6 am. To be able to reach it early in the morning, you have to take the first bus from the city of Aguas Calientes which leaves at 05.30.
And make sure you queue at least 1 or 2 hours in advance to get on the first bus. When you arrive at the gates of Machu Picchu at 6am, you will enjoy a stunning sunrise over Machu Picchu.
Although, sunrise is not guaranteed, but you will still be able to have fun visiting the fort with fewer early visitors.
How to Visit Machu Picchu During the Day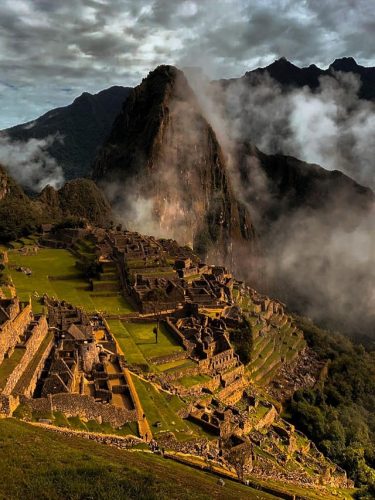 If you want visit Machu Picchu during the day, then you can take the train that will arrive in Aguas Calientes at 9:00. Although It is the busiest time of day, there are more opportunities to get good weather and take great photos.
So far, those who visit by train are usually those who intend to return the same day to Cusco.
How to Visit Machu Picchu in Late Afternoon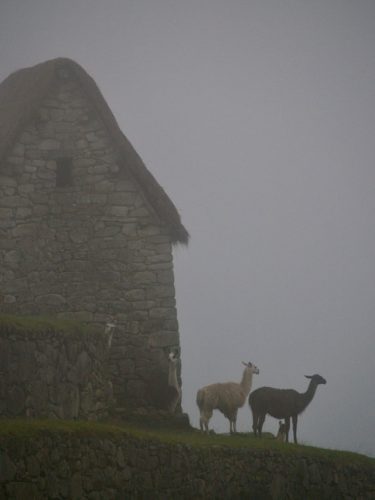 In general, visitors will enter Macchu Picchu until 13.30 WIB, and leave the archaeological site at 15.00 WIB. This means that if you visit Machu Picchu after 14:00 it is a good opportunity to enjoy the fort with fewer visitors.
To be able to visit Machu Picchu in the late afternoon, you must book the last shift in order to enter Machu Picchu from 14:00 to 16:00. Even if you want to see the sunset until the end, you should leave the place before 17:30, before the place is completely shrouded in fog.
You may also looking for:
The Best Destinations in Oceania We Recommend to Visit for 2022
Safest Countries For Women Travelers to Visit Alone
Top 10 Most Dangerous Countries for Women Travelers
When is the Best Time to Hike the Mountains of Machu Picchu?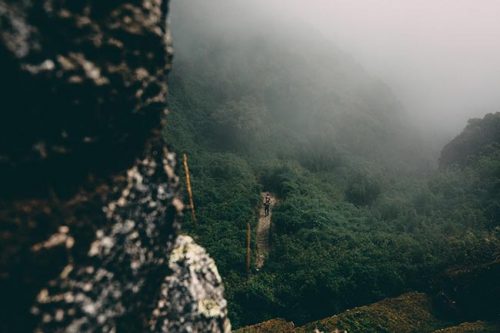 If you are a person who loves exploring mountains, you will definitely want to do that here too. Luckily you can create amazing hiking routes in Inca City.
You can create great hiking routes such as treks to the top of Machu Picchu or Huayna Picchu. However, you need to pay attention to the best time when you want to hike in Machu Picchu.
We highly recommend that you take this fun hike in May, June and July. Chances of rain are minimal, so when you get to the top the views are spectacular.
However, if you want to go in February, we don't think this is the right time for hiking in Machu Picchu. This month there is more rain, the safety risk of hiking will be greater and dangerous.
High Season in Machu Picchu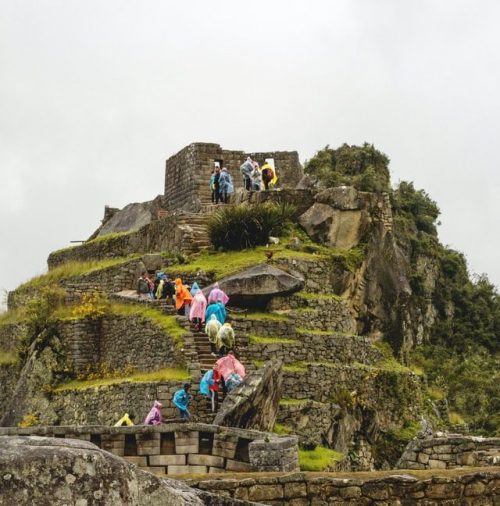 May to August is the high season in Machu Picchu. Because it coincides with the dry season and holidays in Europe and the United States.
If you plan to come during that month, we recommend that you have to book your entrance ticket in advance. Because during those months the price of most tourist services goes up.
You can only get Machu Picchu tickets 2 weeks before departure. And, if you want to go to Mount Huayna Picchu, you must book the entrance ticket up to 3 months in advance.
In addition to the entrance ticket, you should also book a ticket for the bus that will take you from Aguas Calientes to Machu Picchu. Because in high season, you have to make a long line to get on the bus.
Low Season in Machu Picchu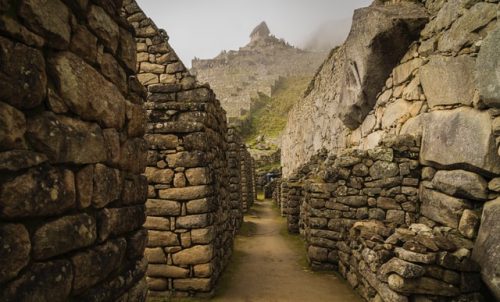 If planning to visit Machu Picchu but on a budget, the best time is during low season. The low season usually lasts from November to March because it coincides with the rainy season of Machu Picchu.
According to some travelers, the low season is the best time to visit the Inca city. Because the number of people is as small as possible, tourists can tour the archaeological site more calmly.
Most importantly, during the low season tourism costs are lower. You can buy tours, hotels, and other services at a low cost.