After reading our article on the list of the most dangerous countries for solo women travelers to visit, of course, you then think which country is the safest? That's why we created this article to answer your curiosity.
As countries around the world struggle to campaign for gender equality, the number of women from around the world who choose to travel alone is also increasing. In fact, in America alone, more than 32 million women are traveling solo and that number is increasing every year!
But the fact is that not all countries are safe to visit, the number of unsafe countries is also increasing because it is slowly being revealed. If you are a women traveler, here is a list of the 10 safest countries to visit on your next trip:
Top 20 Safest Countries For Solo Women Travelers
1. Canada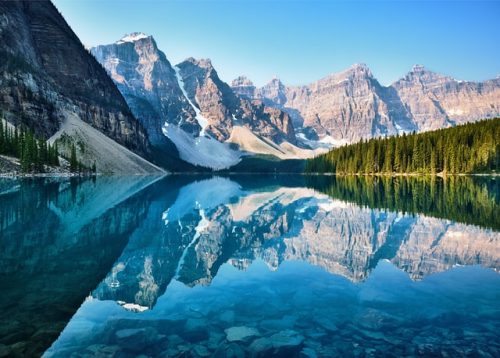 Of all the countries in America, Canada is considered the most complete and safest travel destination for female travelers. Canada has a variety of interesting landscapes such as centuries-old forests, snow-capped mountains, countryside, and lakes.
In addition there is also a wilderness that is very spectacular and has a trip worth. On the other hand, cities in Canada also have a special charm and a beautiful multicultural touch.
2. Finland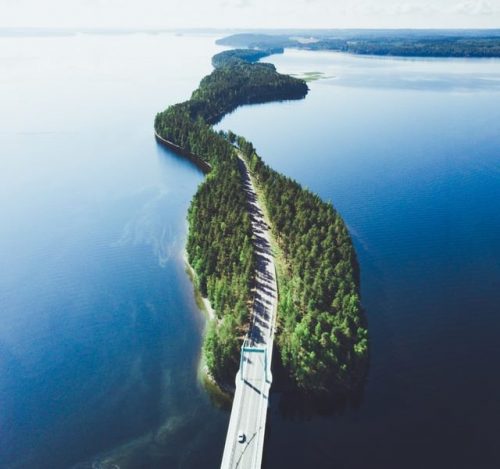 If you want to travel to Europe, then Finland is one of the safest countries in Europe for women to travel alone! The country is ranked number one in terms of security by the World Economic Forum in their Travel and Tourism Competitiveness Report.
Apart from being the safest, Finland is also a paradise for nature lovers. This land of the midnight sun and Northern Lights has the largest forested reserve in Europe, the Lemmenjoki National Park.
Finland is also the country with the most lakes in Europe. You should not miss it on your next trip.
3. New Zealand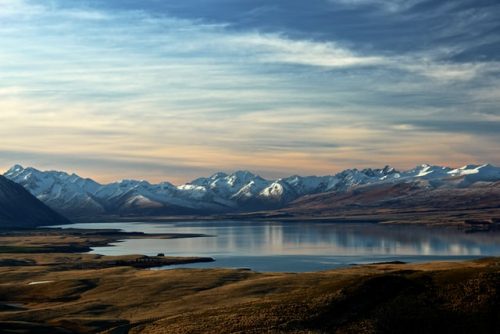 Apart from the two countries above, New Zealand is considered the fourth safest country in the world to travel to. This is according to the results of a survey conducted by the Institute for Economics and Peace.
Some reports even consider New Zealand to be the safest country for women in the world. This means it is one of the safest countries for solo female travelers.
Apart from being the safest place for backpacking, New Zealand is the perfect destination for those who love adventure. If you are a fan of Lord of the Rings, then you will find Middle Earth there.
This small country consists of two main islands, namely the north and south islands. Both offer very varied and different types of scenery.
On the North Island, you'll find active volcanoes, colorful lakes and even paradise beaches. While on the South Island, you will find the open ocean full of seals and whales, snowy peaks, glaciers.
4. Sweden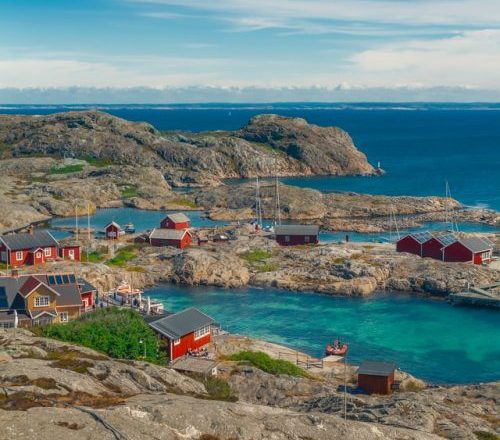 Sweden is a country that has succeeded in making women feel safe with minimal cases of sexual violence. Its people are passionate about promoting racial equality, defending gender equality, religious freedom, and human rights.
Even though the country is home to nearly 10.3 million people, it is very firm against other forms of violence against women. This means that Sweden is the safest country for a solo women traveler or backpacker.
You may also looking for:
5. Uruguay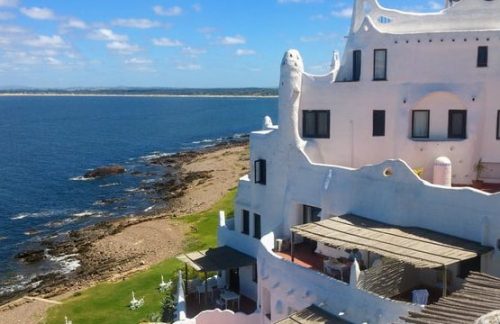 Uruguay is a small country located right next to Brazil. This country is filled with charming places with very friendly people and most importantly has the lowest crime rate in America.
For women travelers who want to visit South America, Uruguay is one of the safest countries to travel alone. You can find many historical places and quiet beaches to relax.
6. Switzerland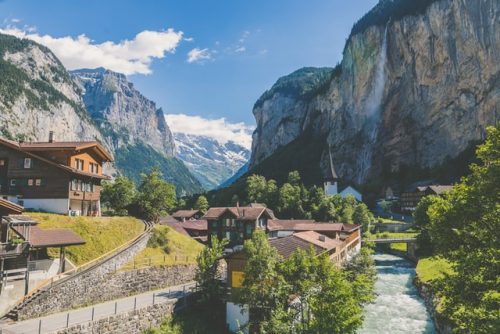 Switzerland is a country that offers natural tranquility. In fact, according to the Global Peace Index (GPI), this country is the seventh most peaceful country in the world.
Apart from having minimal crime and violence against women, the country is full of cultural diversity, beautiful attractions.
As such, it seems fair that Switzerland is a very safe country for women, and one of the safest places in Europe for women to travel alone.
7. Netherland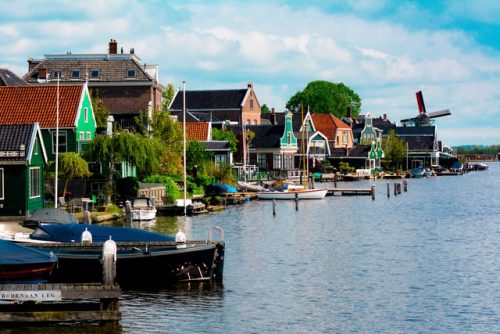 The Netherlands is a very safe and friendly country for women of all ages. Even if it's safe for a woman to walk alone at night, the risks are barely noticeable.
For a long time, the number of cases of sexual violence and other deviant behavior against women has also been very minimal. Plus, the Netherlands has a lot of ground rules for women that people here follow every step of the way.
8. Spain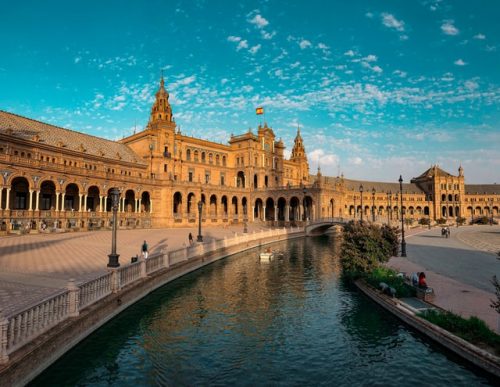 Spain is the second most visited destination in the world (right next to France). So don't be surprised if Spain turns out to be the safest country for solo female travelers according to the Women's Danger Index.
The country ranks highly in road safety and has low legal discrimination against women. In addition, the rate of violence against women is also low.
Apart from the safety reasons mentioned above, there are many other reasons to visit this beautiful country.
Spain is surrounded by a beautiful Mediterranean coastline, rich local culture and extraordinary architecture. So don't miss this country on your next trip.
9. Austria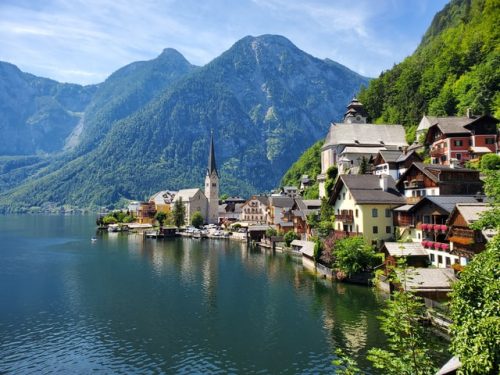 Austria is one of the safest countries in Europe to travel alone. This country also come in he International Women's Travel Center's list of the best countries for women traveling alone with fourth rank.
Aside from women safety factors, Austria deserve to visit since has some truly extraordinary landscapes. When you travel there, you'll find snow-capped mountain peaks, beautiful green forests, and crystal-clear lakes.
Many travelers said that Austria is an almost perfect country. Austrians enjoy some of the best quality of life in Europe, so they seems look like hasn't any problem at all.
10. Japan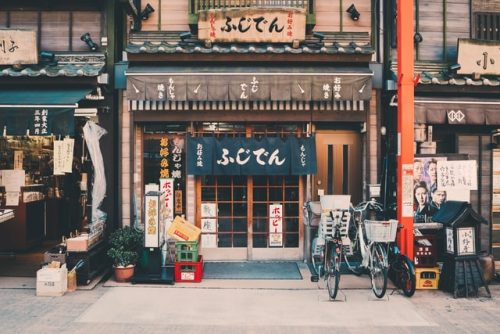 Japan is a country that is consistent in maintaining thousands of years of tradition, so that it continues to coexist with super-advanced technology.
However, there is more to be said about this country. One of them is regarding the level of security for female tourists.
Japan has actually been ranked sixth among the most peaceful countries in the world. This data is the result of the Global Peace Index (GPI) survey.
So finally, Japan is one of the safest countries in the world for single female travelers!
11. Singapore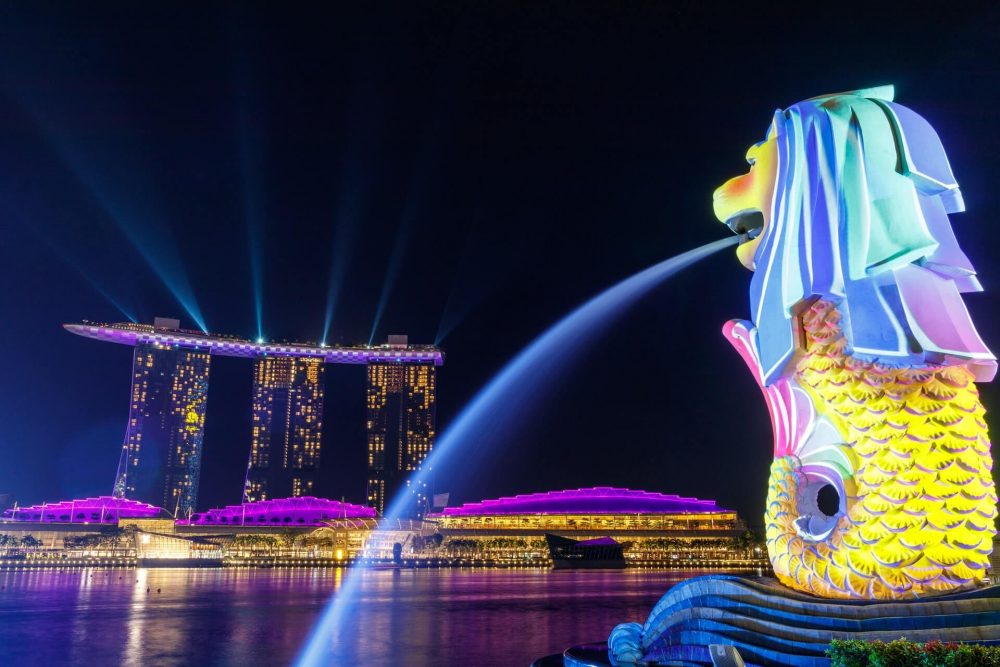 This small island nation in southeast Asia is considered the safest country on the planet. Singapore scores highly on more than half of the factors.
More than 92% of women claim that they feel safe walking alone at night. So female travelers can travel as much as they want while in Singapore.
12. Austria
Austria is the European country that has the lowest rates of sexual violence and gender inequality among the countries reviewed. This country is an almost perfect place where you can enjoy the best quality of life in Europe.
For many travelers, Austria is known to have a great culture. They are truly a must-see destination for those traveling to the country.
13. Switzerland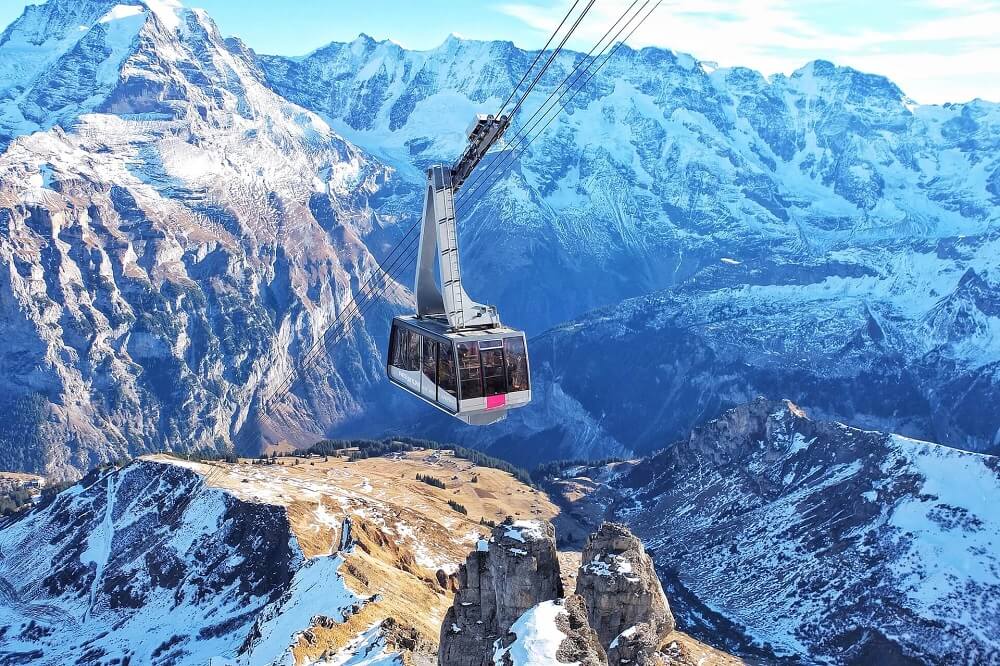 The first thing that people don't think of when they hear of Switzerland is the mountainous landscape and stunning landscape. These are realities that are not limited to Mount Titlis, Jungfraujoch, and Grindelwald.
What you also need to know about Switzerland is that it is the seventh (7th) most peaceful country in the world. This statement is valid according to the Global Peace Index.
Apart from promising landscape beauty, of course Switzerland is also a very safe country for a woman to travel alone. The state has a low crime rate and even performs very well in terms of road safety.
14. Croatia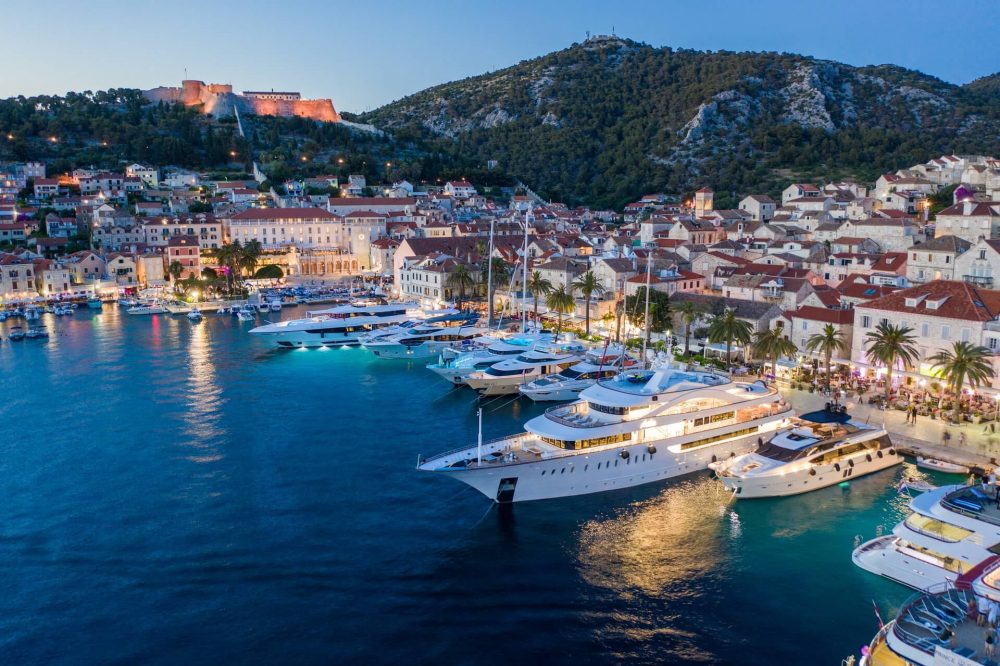 Croatia or officially the Republic of Croatia is a Mediterranean paradise. This country has sapphire waters, great cities and great food.
The good news is that crime in Croatia is relatively low, so it's perfectly safe for solo travel, especially for women. The country is the perfect destination for those seeking a premium European summer experience.
15. Denmark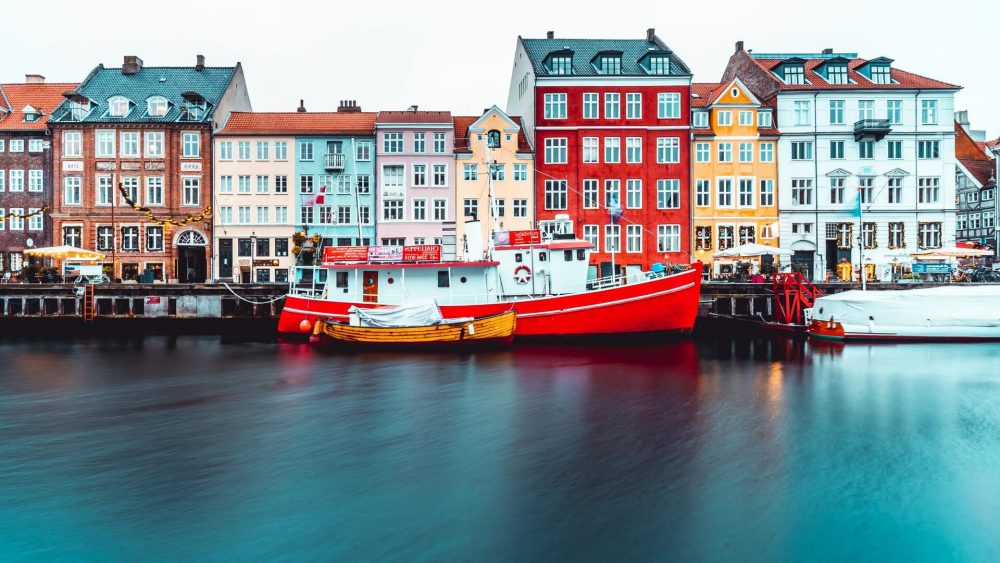 There are many things to explore when you live in Denmark. For example exploring the Tivoli Gardens, taking trips to the ancient city of Roskilde, searching for fossils at Mons Klint, even sailing on a real Viking ship with the Viking Ship Museum.
If you are a woman then there is no need to worry about crime, and no need to worry about harassment. Because this Scandinavian country is included in the list of safest countries for female travelers.
Although crime still occurs, it is in a fairly small percentage. And realize that if you use common sense it should keep you out of trouble.
16. United Kingdom
Great Britain and Northern Ireland have been considered one of the safest countries for solo female travelers for many years. The reason, of course, is that violent crimes are rare in this historic country.
The United Kingdom really has a lot of attraction for visitors of any kind. Start from their bustling cities like London or peaceful countryside like Windsor.
While violence is rare, the country does rank low on gender inequality. This is one of the reasons why it is placed slightly lower on the list of safest countries for female travelers.
17. France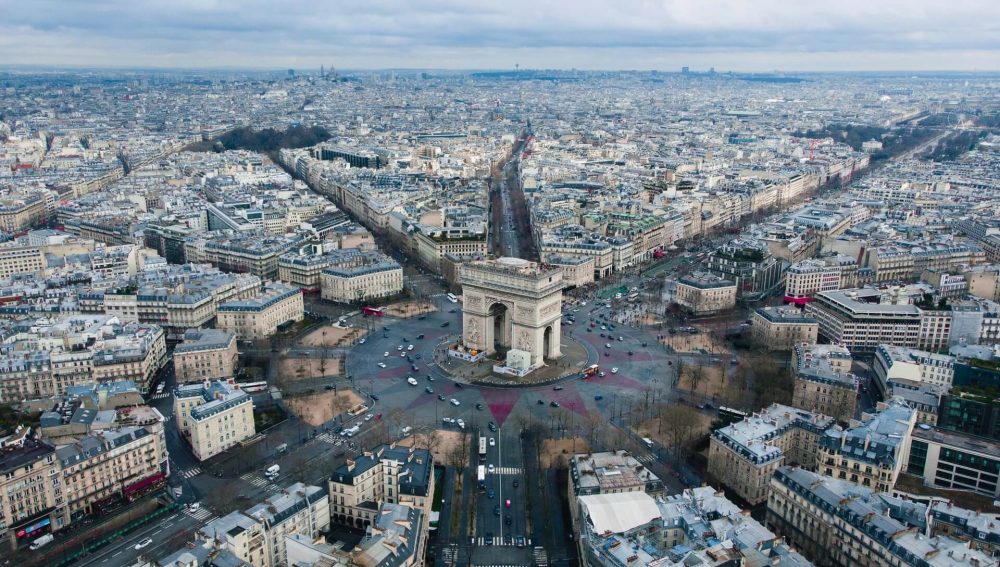 France is the most popular and most sought after destination in Europe. There are many popular destinations such as the magnificent Eiffel Tower, the Louvre Museum, exploring the fantastic castle island of Mont Saint Michel and the French Riviera.
To be honest, the country has a low gender gap rating. But the country imposes strict sanctions in the form of hefty fines in place for perpetrators of catcalling and street harassment.
Thus, this country still earns its place as one of the safest countries for solo female travelers. Another reason is because France really upholds women's rights.
18. Italy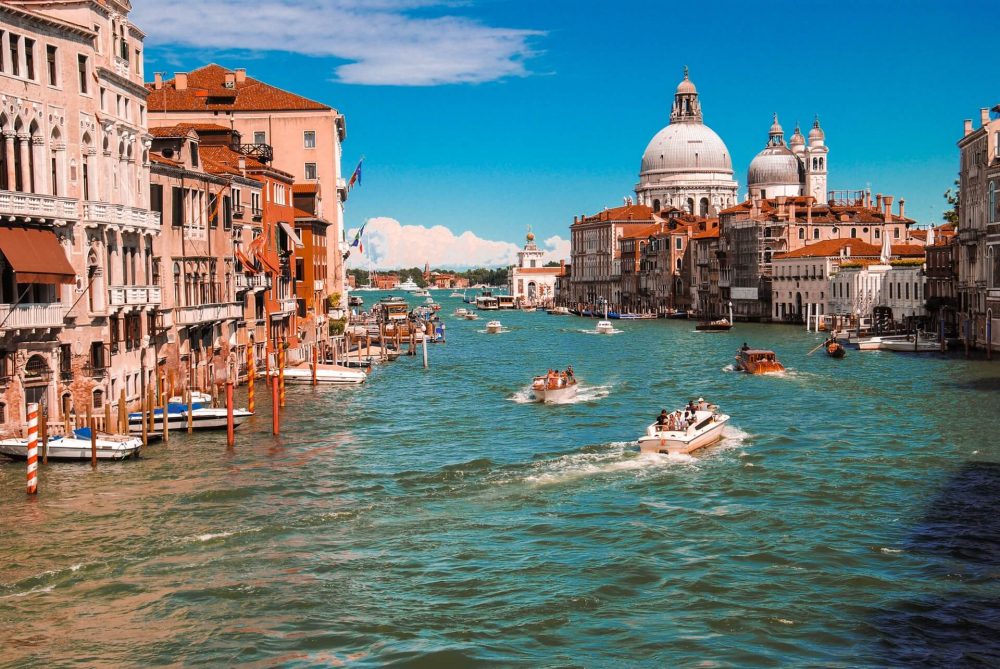 Italy is an ideal destination for women traveling solo. Apart from being relatively safe, Italy has plenty of sights or activities to keep you busy for a while!
The most favorite and famous destination in the country is Rome. Apart from that there are key attractions like the Colosseum, Sistine Chapel and Roman Forum among many others!
Even though it is crowded and has many attractions, female travelers will usually feel safe while in this country. You will be spoiled with many valuable experiences.
19. Germany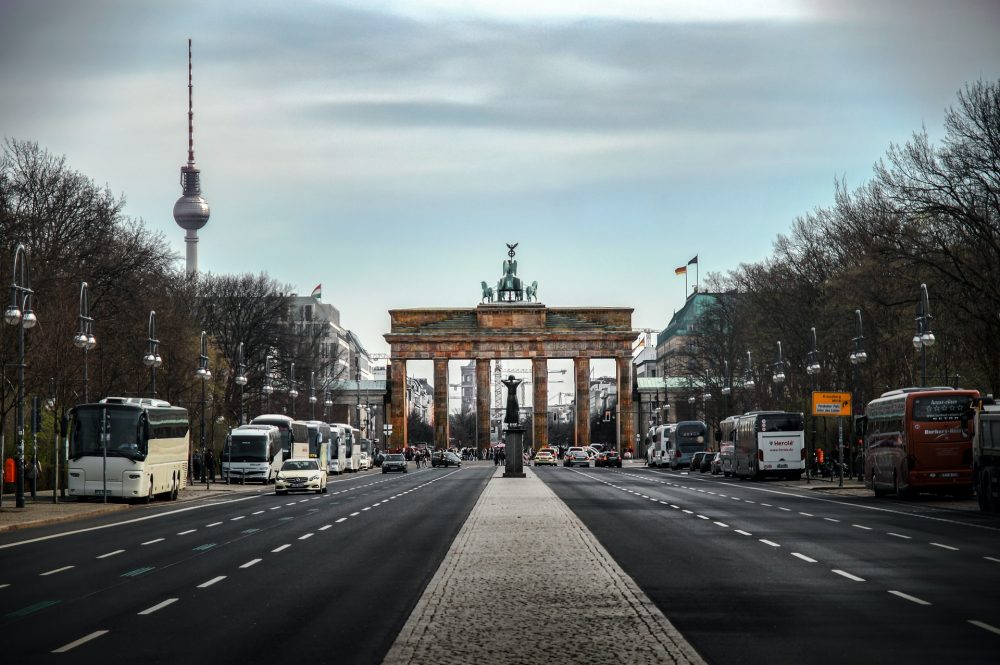 Apart from being a safe country to travel to, Germany has a lot to offer. Interesting destinations like magical castles like Neuschwanstein, the natural scenery of the Zugspitze, and the lively Oktoberfest celebrations.
Germany is a highly tolerant country so it is very safe for solo female travelers. To be able to access their travel destinations, this country already has a very efficient rail network.
20. Portugal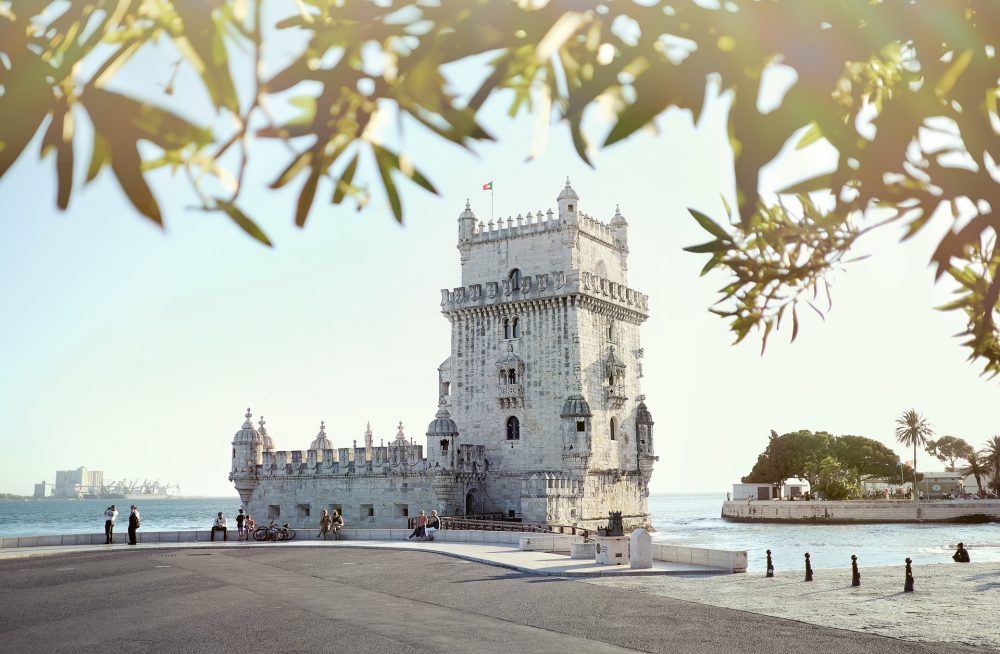 Portugal has worked very hard to uphold women's rights and culture. The country makes it onto the list of safest destinations for female travelers and gets big points for it.
Portugal has interesting destinations including the vibrant city of Lisbon, dramatic views of Christ the King and turquoise waters. This country is also rich in culture and local wisdom that attracts tourists.
Conclusions
So far you have read the list of the most suitable and safe destination countries for female travelers to visit. On the other hand, of course there are countries that are really not safe for female travelers, let alone visiting alone.
Then which country is considered dangerous for the female traveler? Of course we will not write it down here in full.
But we have compiled a list of the worst countries for female travelers in another article. The list is based on the country's index and ranking in areas such as violence against women or intimate partners, gender inequality and legal discrimination.
You may also looking for: