Knowing the best zoos in the US is a great way to start your next trip at holidays. Since there are around 470 zoological facilities licensed by the U.S. Department of Agriculture.
Almost every major metropolis in America has a zoo. Some of them you may have heard of or even visited, while others may sound very new.
Top 10 of the Top Zoos in US
As we know there are more than 400 zoos in America, ranging from small town zoos to extensive safari experiences. Of course you do not need to visit all of them one by one.
Among the many zoos in the US, each has its own advantages and disadvantages. However, how do you know which one is the best?
The best zoos should be accessible for families of all sizes, have a wide variety of animals, and be interactive for all ages. Here are the 10 best zoos in America that we recommend for you to visit:
Bronx Zoo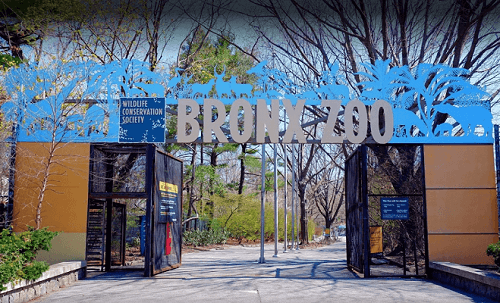 The Bronx Zoo is the largest metropolitan zoo in the world which opened in 1899. Its location is in the heart of New York City, precisely in Bronx Park.
The 265-hectare zoo houses more than 4,000 animals from more than 600 species living in a vast and naturalistic habitat. Dense forests with savannas and flowing bronx rivers make you forget that you are in the heart of New York City.
The main attractions of this top zoo in the US are Congo Gorilla Forest, Wild Asia Monorail, JungleWorld, Madagascar!, African Plains and Tiger Mountain.
Locations: 2300 Southern Boulevard, Bronx Park, Bronx, New York 10460, U.S.
Phone: +1 718-367-1010
Website: bronxzoo.com
Audubon Zoo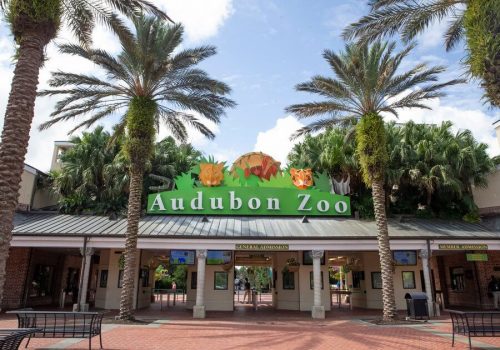 Audubon zoos is one of the top zoos in US, it was founded by the Audubon Nature Institute in New Orleans, Louisiana, in 1914. The zoo houses more than 2,000 animals and has many animal exhibits to entertain visitors.
Audubon zoos are very popular with the swamp exhibits featuring local animals from around the bayou area. In addition, the zoo also allows visitors to interact more closely with the animals (while remaining safe, of course).
Again, there is a large Audubon Aquarium connected to the zoo. This is of course available as part of the ticket price.
Location: 6500 Magazine St, New Orleans, LA 70118, United States
Phone: +1 504-861-2537
Website: audubonnatureinstitute.org/zoo
Denver Zoo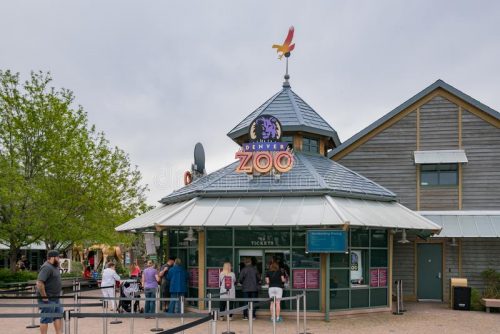 The Denver Zoo is one of the top zoos in the US that covers 80 acres and is located in Denver City Park. It was founded in 1896 with the donation of an American black bear.
But now it has provided a home for 4,125 animals from 613 species. The Denver zoo was the first American zoo to have a naturalistic habitat for animals instead of cages and bars.
In addition, the Zoo also supports more than 600 research and conservation projects in about 60 countries. One of the most popular activities is Close Animal Encounters.
During the event, visitors can go backstage and meet animals such as elephants, gorillas, birds and snakes. Visitors can also learn stories about their lives from their keepers.
Address: 2300 Steele St, Denver, CO 80205, United States
Phone: +1 720-337-1400
Website: denverzoo.org
Omaha's Henry Doorly Zoo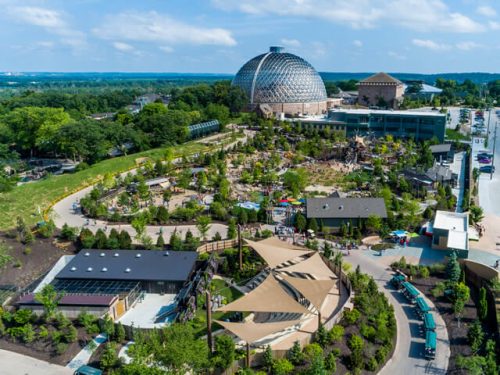 Omaha's Henry Doorly Zoo and Aquarium is "the world's best zoo" according to TripAdvisor. This zoo is very big contribution in animal research and conservation.
Since its founding in 1894 in Omaha, Nebraska, this zoo has been able to provide a home for more than 17,000 animals from 962 species. It even has the largest cat complex in North America.
There is the Kingdom of the Night which is the largest indoor swamp and night exhibition in the world. Then there is the Lied Jungle which is one of the largest indoor rainforests in the world.
Even more remarkable is Desert Dome, an indoor desert nestled under a giant glass geodesic dome. It is the largest in the world.
Location: 3701 S 10th St, Omaha, NE 68107, United States
Phone: +1 402-733-8400
Website: omahazoo.com
San Diego Zoo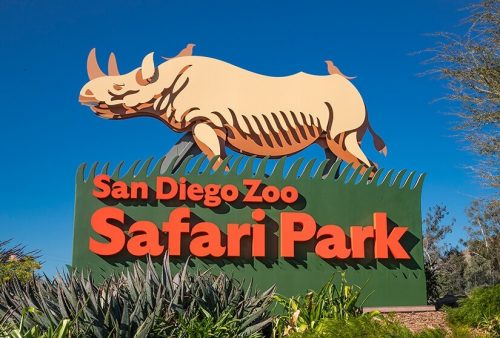 The first San Diego Zoo opened in 1916 with an area of ​​100 acres in Balboa Park, San Diego, California. It is home to more than 3,700 wild animals of more than 650 species.
This zoo is one of the few zoos in the world that has successfully bred giant pandas. This place is also a pioneer of the concept of open air animal enclosures that imitate the natural habitat of animals.
You can explore this huge zoo by taking a guided tour bus or by taking the Skyfari. There is also an overhead gondola which offers spectacular views of the zoo.
Location: 2920 Zoo Dr, San Diego, CA 92101, United States
Phone: +1 619-231-1515
Website: sandiegozoowildlifealliance.org
Dallas Zoo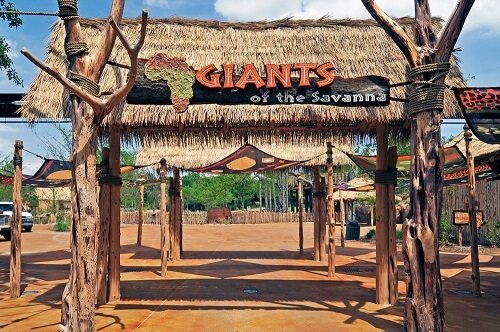 The Dallas Zoo is the largest and oldest zoo in Texas. It is located only about 3 miles from downtown Dallas at Marsalis Park.
This 106-acre zoo was founded in 1888 with just two deer and two mountain lions. But now it has provided a home for more than 2,000 animals from 406 species.
They have a Gorilla Research Center, Chimpanzee Forest, Koala Walkabout, Penguin Bay, Giant Savannah and Habitat. On top of that there is a 2 hectare habitat that has been specially designed for the Endangered tiger.
However, visitors can still observe Malayan tigers and Sumatran tigers through the glass viewing area.
Location: 650 S R L Thornton Fwy, Dallas, TX 75203, United States
Phone: +1 469-554-7501
Website: dallaszoo.com
You may also looking for:
Best Time to Visit Machu Picchu on This Year
The Best Destinations in Oceania to Visit for 2022
Safest Countries For Women Travelers to Visit Alone
Pittsburgh Zoo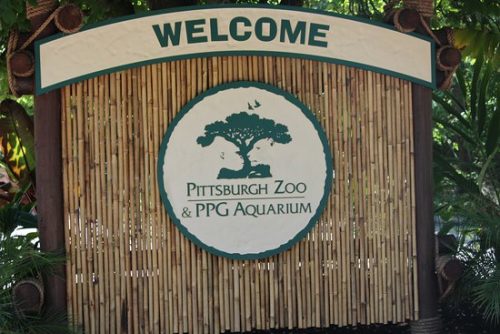 The Pittsburgh Zoo and Aquarium is located in Pittsburgh Highland Park. With an area of 77 hectares, it is home to more than 4,000 animals of 475 species.
20 percent of its inhabitants are threatened species. The PPG Aquarium is a 45,000-square-foot two-story aquarium with multiple aquatic habitats.
Then, some of the main exhibits are Kid's Kingdom, Jungle of Asia and Tropical Forest.
Location: 7370 Baker St, Pittsburgh, PA 15206, United States
Phone: +1 412-665-3640
Website: pittsburghzoo.org
Zoo Miami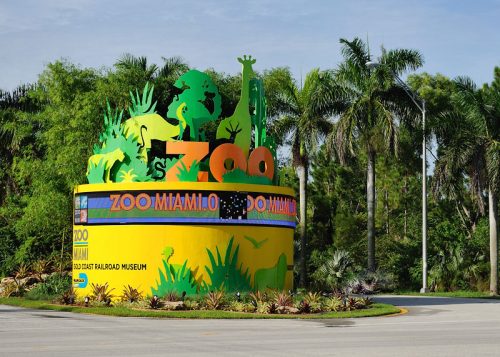 Miami-Dade Zoological Park and Gardens or better known as Zoo Miami was founded in 1948. It is the oldest and largest zoological park with an area of 750 hectares.
One of the best zoos in the US was once established at Crandon Park in Key Biscayne. But in 1980, it moved to the former Richmond Naval Air Station southwest of Miami.
Zoo Miami is the only tropical zoo in the continental United States. And it is home to more than 3,000 animals spread across more than 100 exhibits.
Their main exhibits are Florida: Mission Everglades, Asian River Life Experience, and Amazon and Beyond.
Location: 12400 SW 152nd St, Miami, FL 33177, United States
Phone: +1 305-251-0400
Website: zoomiami.org
Best Zoos in the US
Brookfield Zoo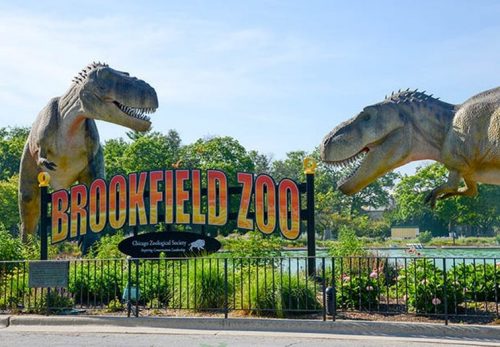 Brookfield Zoo, is the largest in Chicago with an area of 216 acres. Opened in 1934, it was the first American zoo to have a giant panda and indoor dolphin exhibit.
Brookfield Zoo opened the world's first indoor rainforest habitat in 1980. They have the world's largest indoor exhibition area.
Some of the most famous are Australia House, Feathers and Scales, Big Cats, Clouded Leopard Rainforest, among many others. Apart from exhibits, the zoo also offers many activities, such as zoo camps and backstage adventures.
Address: 8400 W 31st St, Brookfield, IL 60513, United States
Phone: +1 708-688-8000
Website: czs.org/Brookfield-ZOO
In addition to being the first to successfully breed a California sea lion. Here also breed a number of other rare animals such as the South African cheetah, Sumatran rhino, western lowland gorilla, Malayan tiger, Masai giraffe and potto.
Address: 3400 Vine St, Cincinnati, OH 45220, United States
Phone: +1 513-281-4700
Website: cincinnatizoo.org