Before deciding to book a trip, you should know when is the best time to visit Mexico? This will help you get the best experience while there.
Through this page, we will present you all the relevant information about Mexico, especially the best time to go to Mexico. Because Mexico already earned the status of the most visited destination in the world.
Mexico is a giant country with a very diverse topography and microclimate. So when you are going to visit Mexico, the best time is depending on where you want to go and what you want to do.
The Weather in Mexico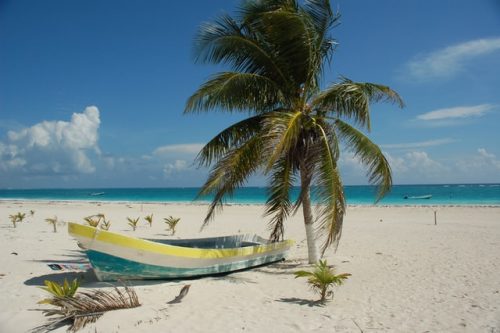 Geographically, Mexico is located in North America and is bordered by the United States, Guatemala and Belize in the southeast. While to the east it is bordered by the Gulf of Mexico and the Caribbean Sea, then the Pacific Ocean to the west.
Mexico's topography consists of mountain ranges and lowlands that are mostly scattered along the coast. No wonder this country is the most visited destination in the world.
Mexico's climate varies between north-south regions, and varies across the highlands. However, most countries have two seasons: rainy (June-September) and hot (October-April).
Dry Season in Mexico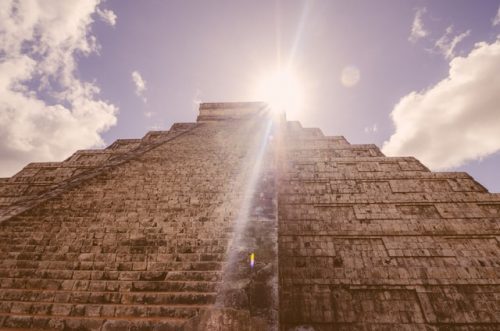 If you wish you could enjoy endless sunshine, clear blue skies free of clouds. Then head to Mexico between December and April.
During these months it is the dry season in Mexico with the average temperature at a comfortable 24C. To be more excited please visit in March and April.
Because the month coincides with the Spring festival at the party center of Cancun, located on the Caribbean Coast.
Rainy Season in Mexico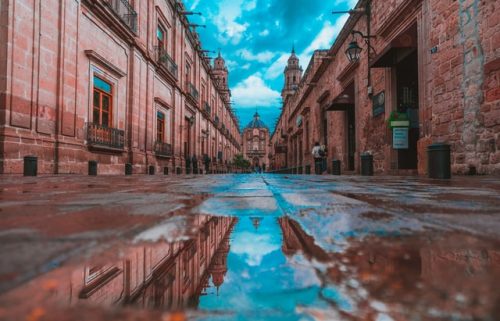 If you plan to visit Mexico in May to September, it coincides with the rainy season in Mexico. But you don't need to worry and delay your trip.
Rain in Mexico tends to occur in the afternoon in short, sharp bursts. This means you still have plenty of time to enjoy the beautiful sunshine most of the day.
Meanwhile, the storm risk is highest between September and October. So you should not visit Mexico at that time.
Most Affordable Time to Visit Mexico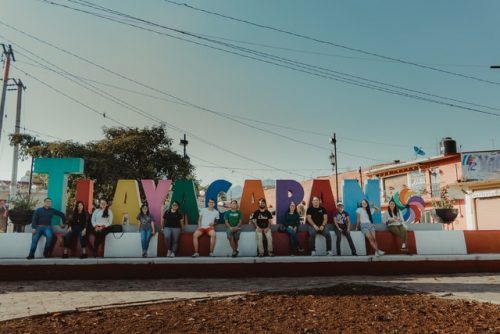 The rainy season which lasts from June to October is the low season for Mexico. This condition is reflected in the declining prices of airline tickets and accommodation.
However, in that time you can reliably save on travel costs to visit Mexico. Take advantage of the cost of accommodation and various Mexican tourism services at affordable prices.
Best Time to Visit Mexico to See Wildlife
Besides having many tourist attractions, Mexico is also a country that cares about wildlife. Seeing wildlife live is a pleasure when visiting Mexico.
Whale Watching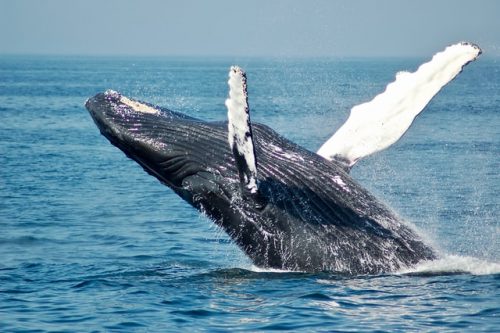 Whale watching is the best activity Mexico has to offer when you visit it. Early Whale migration season occurs from December to March.
During their migratory journey, they prefer to be in the warm waters of both Mexican coastlines. You can see various species such as humpback whales, gray whales and even blue whales.
This rare sight is not easy to find in other countries. Luckily when you visit Mexico in the month of the whale migration, you can get this rare sight.
Bird Watching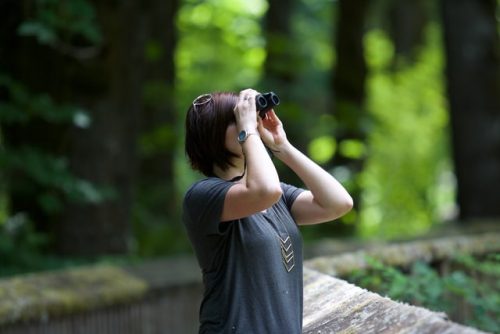 When you intend to visit Mexico to see birds. So January is the best month to make it happen.
During this month, bird migration occurs due to winter in the forests, lagoons, mangroves, wetlands and mountains of the Pacific Coast. There is also an International Migratory Bird Festival from January to early February, located in San Blas.
Seeing a Butterfly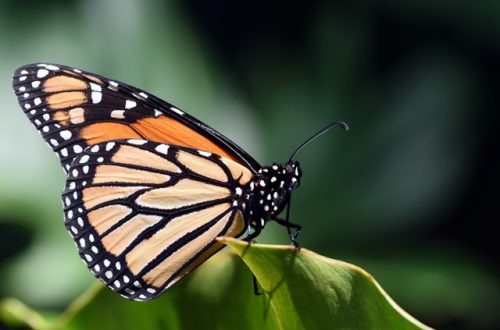 In Mexico, there is an annual phenomenon, namely the Monarch Butterfly Migration Season to Central Mexico. This phenomenon generally occurs every fall.
There are at least millions of migrating monarch butterflies seeking their winter shelter in the pine and spruce trees in the state of Michoacán.
You can witness this annual phenomenon in November. Located in one of the many nature reserves within the Monarch Butterfly Biosphere Reserve.
You may also looking for:
The Best Destinations in Oceania We Recommend to Visit for 2022
Safest Countries For Women Travelers to Visit Alone
Top 10 Most Dangerous Countries for Women Travelers
Best Time to Visit Mexico's Canyon Country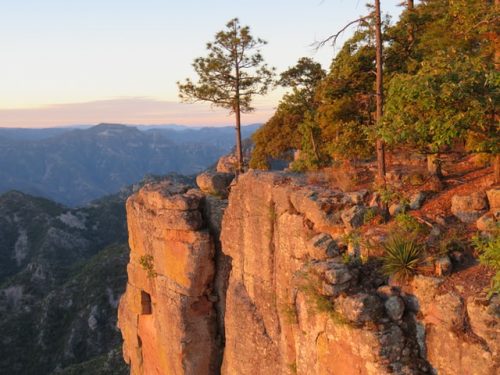 If you like exploring nature, then Copper Canyon in northwestern Mexico is the right destination for you. Spectacular scenery filled with wild and rocky landscapes in one of the deepest canyons in the world, and bigger than the Grand Canyon
So when is the best time to visit the canyon? We highly recommend that you come in March and autumn (October and November, after the rainy season).
During the month you can enjoy the trips, river views and flowing waterfalls. Plus, the cool temperatures throughout the canyon will make you more comfortable there.
Visit Mexico for Festivals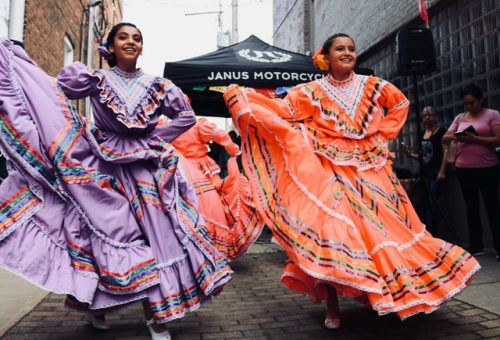 Mexico is the most visited destination country in the world. One reason is that the country offers countless celebrations and events throughout the year.
Here are a few that may coincide with your scheduled visit:
If you come in February, you can join Candelaria (Candlemas) on the 2nd held in San Juan de los Lagos and Tlacotalpan, a colonial city on the Gulf.
If you come in February to early March in Mexico, there's a chance to see the biggest carnivals at Mazatlán on the Pacific Coast and Veracruz, Mérida, Cozumel and Campeche on the Caribbean and Gulf coasts.
When your visit is in March, it coincides with the Festival de México in Mexico City. This event is a cultural explosion celebrating national and global artists.
In March or April there is the most important holiday in Mexico, Semana Santa (Holy Week).
If you are a foodie, come in June for the Festival del Mole Poblano in Puebla.
Intrigued by the colorful celebration of original dance and music,
came in late July to see the Guelaguetza festival in Oaxaca Towns and villages.
If you visit in September, you have a chance to see Mexico's Independence Day celebrations.
In October there are several big annual events: such as Like the lively Cervantino in Guanajuato, the Morelia International Film Festival and the month-long Fiestas de Octubre extravaganza in Guadalajara.
In early November (1-2) there is Day of the Dead, celebrated throughout the central and southern regions.