New York Winter Getaways Internationalwomenstravelcenter New York State transforms into a captivating winter wonderland, offering an array of unforgettable getaways for those seeking adventure, relaxation, and cultural experiences.
From the majestic peaks of the Adirondack Mountains to the scenic beauty of the Finger Lakes region, the historic charm of the Hudson Valley, the vibrant energy of New York City, and the tranquil coastal retreats in the Hamptons, there is something for everyone to enjoy during the winter season.
This comprehensive article aims to guide you through the diverse winter getaway options in New York, providing detailed insights into each region's attractions, activities, and hidden gems. Whether you're an outdoor enthusiast eager to hit the slopes, a culture aficionado seeking museum visits and theater shows, or simply in search of a peaceful escape surrounded by nature, New York has it all.
Join us as we embark on a journey through the enchanting landscapes, thrilling adventures, and cultural delights that await you in the Empire State's most captivating winter destinations. Discover the magic and charm of New York's winter getaways, and create lasting memories in this season of wonder and joy.
Historical Significance of Upstate New York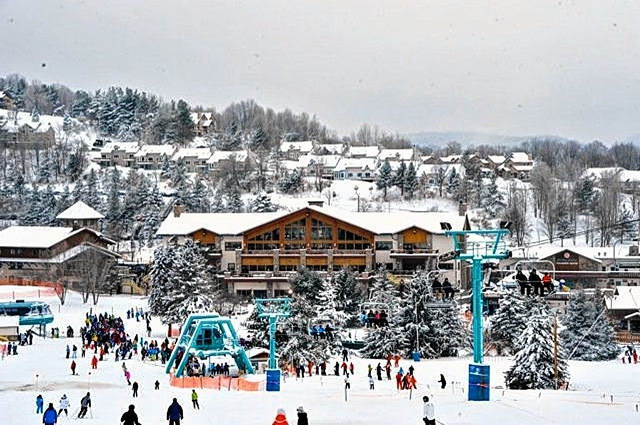 Upstate New York holds immense historical significance, playing a pivotal role in shaping American history. From pivotal events to iconic landmarks, the region's historical narrative captivates visitors seeking to delve into the past.
The Revolutionary War and Upstate New York:

The Battle of Saratoga: Turning point in the Revolutionary War.
Fort Ticonderoga: Strategic fortification in colonial history.

Erie Canal and Industrial Revolution:

The Erie Canal: A marvel of engineering connecting the Hudson River to the Great Lakes.
Canal towns and their contributions to trade and industrial development.

Abolitionist Movement and Underground Railroad:

Harriet Tubman and the Underground Railroad: Freedom seekers' path to liberty.
Frederick Douglass and Rochester's Role in the abolitionist movement.

Women's Rights and Seneca Falls Convention:

Seneca Falls Convention: Birthplace of the women's suffrage movement.
Elizabeth Cady Stanton and Susan B. Anthony: Pioneers of women's rights.

Native American Heritage:

Haudenosaunee (Iroquois) Confederacy: Influential Native American alliance.
Ganondagan State Historic Site: Preserving the history and culture of the Seneca people.

Hudson River School and American Art:

Thomas Cole and the Hudson River School: Landscape painting movement.
Olana State Historic Site: Home and studio of artist Frederic Edwin Church.

Historical Landmarks:

Fort William Henry: Witness to the French and Indian War.
John Brown Farm State Historic Site: Commemorating the abolitionist's life and legacy.

Preservation Efforts:

Historic preservation societies and organizations.
Restoration projects ensure the preservation of historical sites.
By exploring the historical significance of Upstate New York, visitors can gain a deeper appreciation for the region's role in shaping American history and its enduring legacy.
The Majestic Adirondack Park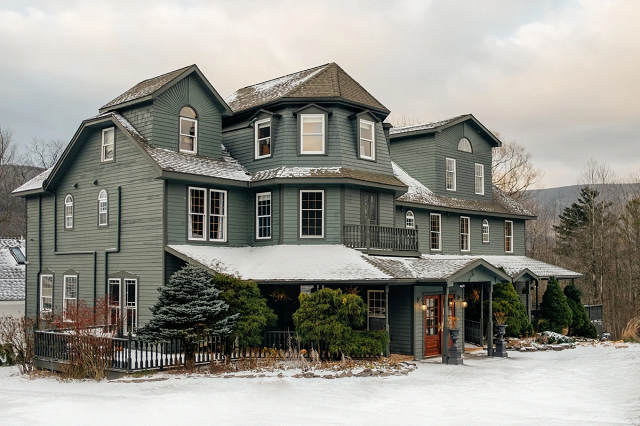 The Adirondack Park, located in Upstate New York, is a sprawling expanse of natural beauty and wilderness that never fails to captivate visitors. With its majestic mountains, pristine lakes, and abundant wildlife, the Adirondacks offer a plethora of experiences for nature enthusiasts and adventure seekers.
Introduction to the Adirondack Park:

Overview of the park's size and significance.
Unique status as a constitutionally protected "Forever Wild" area.

Exploring the Adirondack High Peaks:

Mount Marcy: Highest peak in New York State.
Cascade Mountain: Popular hiking destination with breathtaking views.
Adirondack Loj: Basecamp for High Peaks exploration.

Hidden Lakes and Waterfalls:

Lake Placid: Serene Lake with recreational activities.
Mirror Lake: Charming lake surrounded by picturesque scenery.
Ausable Chasm: A natural wonder with cascading waterfalls and dramatic cliffs.

Wildlife Encounters in the Adirondacks:

Adirondack Wildlife Refuge: Home to rescued animals.
Birdwatching opportunities and unique avian species.
Black bear sightings and responsible wildlife observation.

Camping and Backcountry Adventures:

Campgrounds and campsites within the park.
Backcountry hiking and backpacking trails.
Lean-tos and shelters for overnight stays.

Canoeing and Kayaking:

Saranac Lakes Chain: Paddling through interconnected lakes.
Raquette River: Scenic waterway for canoeing and kayaking.
St. Regis Canoe Area: Pristine wilderness for water adventures.

Winter Wonderland:

Skiing and snowboarding at Whiteface Mountain.
Cross-country skiing and snowshoeing trails.
Ice climbing and winter sports activities.

Adirondack Scenic Byways:

Olympic Scenic Byway: Exploring Olympic History and natural beauty.
High Peaks Scenic Byway: Spectacular vistas and charming towns.
Central Adirondack Trail: Lakes, forests, and rural landscapes.

Cultural and Historic Gems:

Adirondack Museum: Showcasing the region's history and culture.
Great Camps: Architectural Wonders of the Gilded Age.
The Wild Center: Educational exhibits on Adirondack ecology.

Local Communities and Events:

Lake Placid: Winter sports hub and Olympic legacy.
Saranac Lake: Artistic community and vibrant festivals.
Old Forge: Gateway to the Adirondacks with year-round attractions.
Immersing oneself in the majestic Adirondack Park promises unforgettable experiences, whether it's scaling towering peaks, paddling through tranquil waters, or simply basking in the awe-inspiring beauty of this natural wonderland.
Discovering the Finger Lakes Region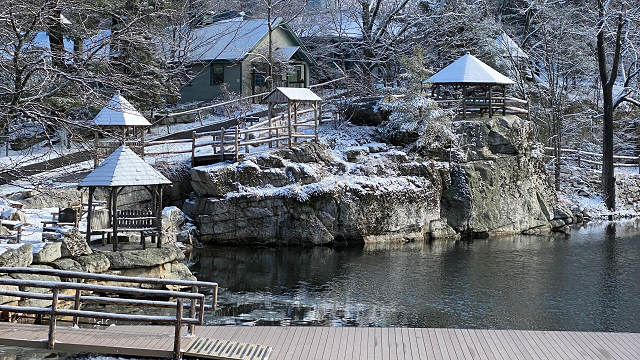 The Finger Lakes region in Upstate New York is a picturesque destination renowned for its stunning lakes, charming towns, and world-class wineries. With its unique geography and rich cultural heritage, exploring the Finger Lakes promises a delightful experience for travelers seeking relaxation, adventure, and culinary delights.
Introduction to the Finger Lakes:

Overview of the region's geography and formation.
Explanation of the eleven Finger Lakes and their names.

Wine Tasting and Vineyard Tours:

Seneca Lake Wine Trail: Exploring award-winning wineries.
Cayuga Lake Wine Trail: Sampling exquisite wines with scenic views.
Finger Lakes Wine Festival: Celebrating the region's viticulture.

Water Activities on the Lakes:

Swimming, boating, and sailing opportunities.
Fishing for bass, trout, and other species.
Canoeing and kayaking adventures.

Hiking Trails and State Parks:

Watkins Glen State Park: Gorge trails and breathtaking waterfalls.
Taughannock Falls State Park: Tallest waterfall east of the Mississippi.
Letchworth State Park: Canyon vistas and hiking trails.

Cultural Gems and Historic Sites:

Corning Museum of Glass: Celebrating the art of glassmaking.
Ganondagan State Historic Site: Preserving Native American history and culture.
Historic downtowns of Geneva, Skaneateles, and Canandaigua.

Farm-to-Table Dining:

Culinary experiences featuring local ingredients.
Finger Lakes Culinary Bounty: Showcasing regional food producers.
Farmers' markets and farm stands.

Finger Lakes Festivals and Events:

Finger Lakes GrassRoots Festival of Music and Dance.
Naples Grape Festival: Celebrating the harvest season.
Finger Lakes Beer Trail events and tastings.

Natural Wonders and Outdoor Recreation:

Finger Lakes National Forest: Hiking, camping, and wildlife spotting.
Keuka Lake State Park: Scenic trails and water activities.
Chimney Bluffs State Park: Unique geological formations along Lake Ontario.

Museums and Art Galleries:

Strong National Museum of Play: Interactive exhibits for all ages.
Johnson Museum of Art at Cornell University: Artistic masterpieces.
Finger Lakes Boating Museum: Celebrating the region's boating heritage.

Unique Experiences in Finger Lakes:

Hot air balloon rides over the lakes.
Antique shopping in picturesque towns.
Exploring the Finger Lakes Beer Trail.
With its serene lakes, lush vineyards, and thriving arts scene, the Finger Lakes region offers a blend of natural beauty, cultural experiences, and epicurean delights that are sure to enchant visitors from near and far.
Captivating Cities and Towns
Upstate New York is home to a collection of captivating cities and towns, each with its own unique character, history, and attractions. From vibrant urban centers to charming rural communities, these destinations offer a diverse range of experiences for visitors to explore and enjoy.
Rochester: A Blend of Culture and Innovation

George Eastman Museum: Celebrating photography and film history.
High Falls: Spectacular waterfall in the heart of the city.
Rochester Lilac Festival: Showcasing beautiful blooms and live entertainment.

Syracuse: The Vibrant Heart of Central New York

Destiny USA: One of the largest shopping and entertainment centers in the region.
Onondaga Lake Park: Picturesque park with trails, boating, and wildlife.
Everson Museum of Art: Displaying contemporary and American art.

Albany: Rich History and Modern Attractions

New York State Capitol: Architectural marvel and seat of government.
Albany Institute of History & Art: Showcasing regional art and historical artifacts.
Empire State Plaza: Iconic modernist complex with an observation deck.

Ithaca: The Hub of Education and Natural Beauty

Cornell University: Stroll through the beautiful Ivy League campus.
Ithaca Farmers Market: Local produce, crafts, and live music.
Taughannock Falls State Park: Majestic waterfalls and hiking trails.

Buffalo: A City of Art, Architecture, and Sports

Albright-Knox Art Gallery: World-class collection of modern and contemporary art.
Frank Lloyd Wright's Darwin D. Martin House: Architectural masterpiece.
Buffalo Wing Trail: A culinary journey through the birthplace of Buffalo Wings.

Saratoga Springs: Historic Spa Town and Entertainment Hub

Saratoga Race Course: Iconic thoroughbred horse racing venue.
Saratoga Spa State Park: Mineral springs, hiking trails, and cultural attractions.
Saratoga Performing Arts Center: Outdoor concerts and cultural events.

Cooperstown: Home of Baseball and American History

National Baseball Hall of Fame and Museum: Honoring baseball's legends.
Fenimore Art Museum: Showcasing American folk art and American Indian art.
Glimmerglass State Park: Scenic views and outdoor activities on Otsego Lake.

Hudson: Artistic Haven and Antique Capital

Olana State Historic Site: Persian-style mansion and picturesque landscapes.
Warren Street: Antique shops, art galleries, and charming boutiques.
Basilica Hudson: Cultural and arts center hosting events and exhibitions.
These captivating cities and towns in Upstate New York offer a blend of history, culture, natural beauty, and unique experiences, inviting visitors to immerse themselves in the rich tapestry of the region's diverse communities.
Chasing Waterfalls in Upstate New York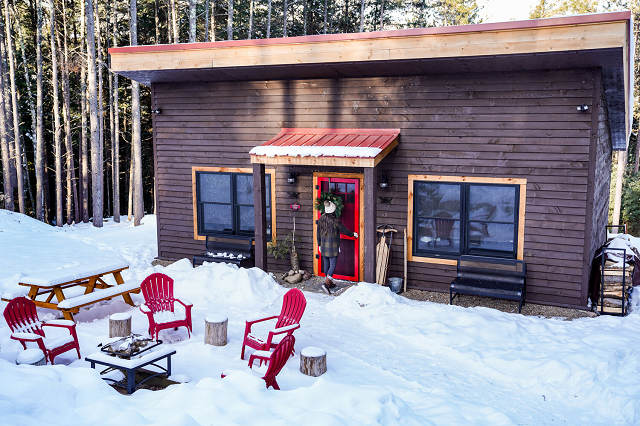 Upstate New York is a haven for waterfall enthusiasts, with its abundance of cascading wonders nestled amidst picturesque landscapes. From gentle flows to thundering torrents, these captivating waterfalls provide awe-inspiring sights and serene surroundings for visitors to enjoy.
Overview of Popular Waterfalls in the Region:

Niagara Falls: One of the world's most famous waterfalls, located on the border of New York and Canada.
Taughannock Falls: Taller than Niagara Falls, with a breathtaking drop in Taughannock Falls State Park.
Buttermilk Falls: A series of cascades and swimming holes in Buttermilk Falls State Park.

Watkins Glen State Park: A Natural Wonder

Rainbow Falls: A stunning waterfall within the enchanting gorge of Watkins Glen.
Cavern Cascade: A mesmerizing cascade plunging into the heart of the gorge.
Spiral Tunnel Cascade: A unique waterfall that seems to disappear into the rocks.

Letchworth State Park: The "Grand Canyon of the East"

Middle Falls: Majestic waterfall surrounded by towering cliffs in Letchworth State Park.
Upper Falls: A magnificent display of cascading water amid pristine natural beauty.
Lower Falls: A picturesque waterfall with scenic overlooks and hiking trails.

Kaaterskill Falls: Majestic Beauty in the Catskills

Upper Kaaterskill Falls: One of the tallest waterfalls in New York State.
Bastion Falls: A smaller cascade just below Kaaterskill Falls.
Inspiration Point: A panoramic viewpoint showcasing the falls and surrounding area.

Ithaca's Gorge Trail Waterfalls:

Ithaca Falls: A scenic waterfall located just minutes from downtown Ithaca.
Triphammer Falls: A picturesque cascade on Cascadilla Creek near Cornell University.
Buttermilk Falls: A series of cascades along Buttermilk Creek in Buttermilk Falls State Park.

Salmon River Falls: Natural Beauty in Oswego County

Salmon River Falls: A powerful waterfall with a drop of nearly 110 feet.
Hiking trails and picnic areas for a relaxing day amidst nature.

Chittenango Falls State Park: A Hidden Gem

Chittenango Falls: A 167-foot waterfall cascading over dramatic shale cliffs.
Nature trails and a gorge for exploring the park's natural beauty.

High Falls Gorge: An Adirondack Adventure

High Falls: Spectacular waterfall accessible via a scenic trail and bridges.
Nature trails, caverns, and stunning vistas in a serene wilderness setting.
Embarking on a waterfall chase in Upstate New York offers a remarkable journey through breathtaking natural landscapes and the soothing sounds of rushing water. Each waterfall presents a unique charm, inviting visitors to witness the raw power and tranquil beauty of these natural wonders.
Exploring the Thousand Islands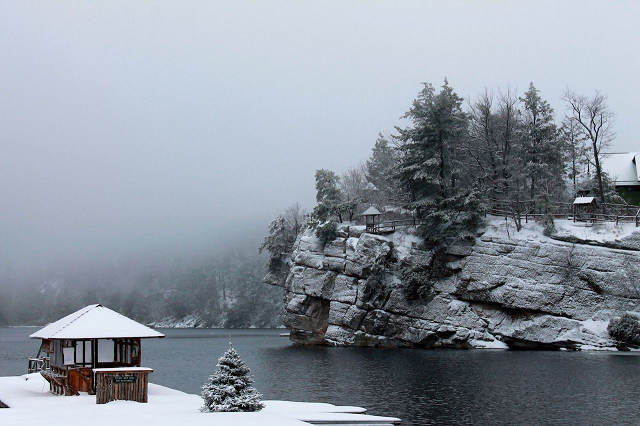 The Thousand Islands region, located in the St. Lawrence River between the United States and Canada, is a captivating archipelago consisting of over 1,800 islands. Known for its breathtaking beauty, rich history, and outdoor recreation opportunities, exploring the Thousand Islands is an unforgettable experience.
Overview of the Thousand Islands Region:

Unique geography and formation of the islands.
International border and shared history between the United States and Canada.

Boldt Castle and Heart Island:

Touring the magnificent Boldt Castle, a testament to love and architectural grandeur.
Strolling through the romantic gardens and picturesque pathways on Heart Island.
Learning about the tragic love story behind the castle's construction.

Thousand Islands State Parks:

Wellesley Island State Park: Camping, boating, and golfing amidst natural beauty.
Robert Moses State Park: Sandy beaches, nature trails, and scenic picnic spots.
Cedar Point State Park: Spectacular river views and fishing opportunities.

Boat Tours and Cruises:

Thousand Islands boat tours offer guided explorations of the islands.
Scenic cruises showcasing stunning landscapes and historic sites.
Sunset cruises for a romantic and picturesque experience.

Boldt Yacht House:

Visiting the beautifully preserved Boldt Yacht House and its collection of vintage boats.
Exploring the history of boating and yachting in the region.

Outdoor Activities:

Fishing for a variety of freshwater species in the bountiful waters.
Kayaking or canoeing through the tranquil channels and coves.
Swimming, snorkeling, and scuba diving in the crystal-clear waters.

Alexandria Bay:

A bustling village with charming shops, restaurants, and waterfront attractions.
Riverwalk and scenic overlooks provide stunning views of the river and islands.
Annual events and festivals celebrating the region's culture and heritage.

Rock Island Lighthouse State Park:

Discovering the historic Rock Island Lighthouse and its fascinating maritime history.
Hiking trails, picnic areas, and birdwatching opportunities on the island.

Antique Boat Museum:

Exploring the extensive collection of antique boats and maritime artifacts.
Participating in interactive exhibits and boat-building workshops.
Enjoying boat rides and special events hosted by the museum.

Thousand Islands Wineries:

Sampling locally produced wines amidst scenic vineyards.
Wine tours and tastings offer a taste of the region's viticulture.
The Thousand Islands region beckons adventurers and nature lovers with its picturesque islands, historic landmarks, and recreational activities. Whether by boat, on foot, or through cultural experiences, exploring the Thousand Islands promises a journey filled with beauty, relaxation and the enchantment of island life.
Delightful Culinary Experiences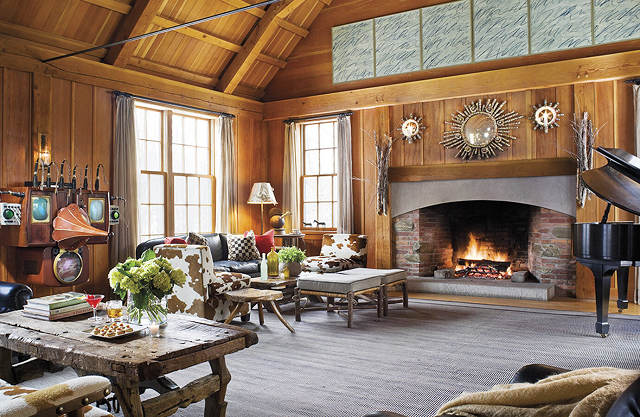 Upstate New York is a gastronomic paradise, offering a diverse range of culinary delights that reflect the region's rich agricultural heritage and vibrant food scene. From farm-to-table experiences to iconic dishes and unique flavors, exploring the delightful culinary offerings of Upstate New York is a treat for the senses.
Farm-to-Table Dining:

Embracing the local food movement with restaurants showcasing seasonal, locally sourced ingredients.
Exploring farm-to-table establishments that prioritize sustainability and support local farmers.
Indulging in dishes crafted from the freshest produce, meats, and dairy products.

Iconic Regional Dishes:

Buffalo Wings: Savoring the original spicy chicken wings invented in Buffalo.
Garbage Plate: A unique creation of Rochester, featuring a hearty combination of meats, potatoes, and sauces.
Chicken Riggies: Enjoy this Utica specialty of chicken, rigatoni pasta, and creamy tomato sauce.

Culinary Festivals and Events:

Taste of Buffalo: Sampling a wide array of local cuisine in one of the nation's largest food festivals.
The Great New York State Fair: Discovering diverse food vendors, from classic fair favorites to unique creations.
Finger Lakes Cheese Festival: Celebrating artisanal cheeses and dairy products from the Finger Lakes region.

Craft Beverages:

Wine Trails: Exploring the vineyards and wineries of the Finger Lakes, Hudson Valley, and Thousand Islands regions.
Craft Beer Breweries: Tasting a variety of locally brewed beers along the Finger Lakes Beer Trail and in other cities.
Cideries and Distilleries: Enjoy handcrafted ciders and spirits made from regional apples and other local ingredients.

Farmers Markets and Food Tours:

Browsing vibrant farmers' markets showcasing fresh produce, baked goods, and artisanal products.
Embarking on food tours to explore local eateries, markets, and culinary hotspots.
Engaging with farmers, producers, and chefs to learn about their craft and the region's food culture.

Ethnic and International Cuisine:

Rochester's International District: Sampling diverse cuisines from around the world in this multicultural hub.
Utica's Italian Heritage: Indulging in authentic Italian dishes passed down through generations.
Syracuse's Salt City Market: Exploring the flavors of various ethnic cuisines in a vibrant marketplace.

Sweet Treats and Desserts:

Genesee Cream Ale Ice Cream: Relishing the unique beer-infused ice cream flavor created in Rochester.
Sponge Candy: Tasting this Buffalo confectionery delight with its crunchy, chocolate-coated sponge toffee center.
Apple Cider Donuts: Savoring freshly made donuts featuring the flavors of crisp Upstate New York apples.

Cooking Classes and Workshops:

Participating in cooking classes to learn the secrets of regional dishes and culinary techniques.
Joining workshops to master the art of breadmaking, cheese crafting, or chocolate making.
Gaining hands-on experience in creating delicious Upstate New York specialties.
Embarking on a culinary journey through Upstate New York allows food enthusiasts to savor the region's flavors, traditions, and innovative culinary creations. From farm-fresh ingredients to iconic dishes and international influences, the delightful culinary experiences in Upstate New York are sure to satisfy even the most discerning palates.
Sports and Recreation in Upstate New York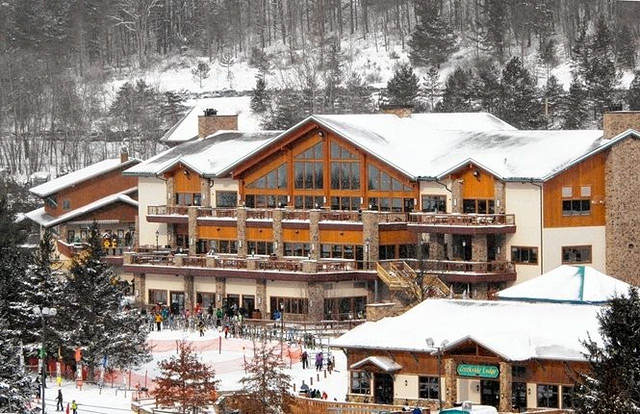 Upstate New York offers a wide array of sports and recreational activities for both enthusiasts and casual participants. From professional sports teams to outdoor adventures and thrilling spectator events, the region provides ample opportunities to engage in physical activities and enjoy the thrill of competition.
Professional Sports Teams:

Buffalo Bills (NFL): Catching an exciting football game at Highmark Stadium in Buffalo.
Buffalo Sabres (NHL): Watching fast-paced ice hockey action at KeyBank Center.
Rochester Red Wings (MiLB): Cheering on the local baseball team at Frontier Field.

Outdoor Adventures:

Hiking and Camping: Exploring the scenic trails and campsites in the Adirondack and Catskill Mountains.
Fishing and Boating: Casting a line in the region's numerous lakes, rivers, and streams, or embarking on a boating excursion.
Skiing and Snowboarding: Enjoy the winter wonderland on the slopes of ski resorts like Whiteface Mountain and Greek Peak.

Golfing:

Turning Stone Resort Casino: Playing a round of golf at one of its championship courses in Verona.
Bethpage State Park: Teeing off on the challenging courses of this renowned public golf facility.

Water Sports:

Sailing and Kayaking: Navigating the waters of the Finger Lakes, Lake Ontario, and the St. Lawrence River.
Whitewater Rafting: Riding the rapids of the Hudson River Gorge or Black River for an adrenaline-pumping adventure.

Equestrian Activities:

Saratoga Race Course: Witnessing thoroughbred horse racing at one of the oldest tracks in the country.
Equine Events: Attending horse shows, polo matches, and dressage competitions held in various locations.

Collegiate Sports:

Syracuse University: Supporting the Orange in basketball and football games at the Carrier Dome.
Cornell University: Watching Big Red teams compete in various sports, including ice hockey and lacrosse.
University of Rochester: Cheering on the Yellowjackets in basketball, soccer, and other athletic events.

Spectator Events:

Watkins Glen International: Experiencing the thrill of NASCAR and other motorsports races at this legendary track.
Saratoga Race Course: Enjoying the excitement of horse racing during the annual summer meet.
Utica Memorial Auditorium: Attending ice hockey games and other sporting events in this historic venue.

Community Recreation Centers:

YMCA and YWCA Facilities: Engaging in a wide range of recreational activities, including swimming, fitness classes, and team sports.
Parks and Recreation Departments: Participating in community sports leagues, such as soccer, basketball, and softball.
With its diverse range of sporting events, outdoor adventures, and recreational facilities, Upstate New York offers something for everyone.
Whether you're a sports enthusiast, an outdoor adventurer, or a casual spectator, the region's sports and recreation scene is sure to keep you active, entertained, and engaged in thrilling activities year-round.
Unique Shopping Experiences
Upstate New York is a haven for shopaholics and those seeking one-of-a-kind treasures. From charming boutiques and artisanal markets to outlet malls and antique shops, the region offers a plethora of unique shopping experiences. Embark on a retail adventure and discover the hidden gems of Upstate New York's shopping scene.
Boutique Shopping:

Hudson: Stroll through the historic streets of Hudson, known for its eclectic mix of vintage shops, art galleries, and high-end boutiques.
Skaneateles: Explore the upscale shops along Skaneateles' picturesque lakeside village, offering a range of fashion, home decor, and specialty stores.
Saratoga Springs: Browse the fashionable boutiques and designer shops in this vibrant city renowned for its horse racing and cultural events.

Artisanal Markets and Craft Fairs:

Rochester Public Market: Delight in the sights, sounds, and flavors of this bustling year-round market, featuring local produce, gourmet treats, and handmade crafts.
Craft Shows and Festivals: Attend seasonal craft fairs and festivals showcasing the talents of local artisans, offering unique jewelry, ceramics, textiles, and more.
Cooperstown Farmers' Market: Discover farm-fresh produce, artisanal cheeses, baked goods, and handmade crafts in the heart of Cooperstown.

Antique Shops and Vintage Finds:

Antique Alley: Explore the quaint towns along Route 20, including Bouckville and Madison, renowned for their concentration of antique shops and markets.
Ithaca Antique Mall: Browse the extensive collection of vintage and antique items in one of the largest antique malls in Upstate New York.
Rochester's South Wedge Neighborhood: Uncover hidden treasures and retro finds in the eclectic mix of antique stores and vintage shops.

Outlet Shopping:

Waterloo Premium Outlets: Shop for discounted designer brands and popular retailers at this outdoor shopping destination in the Finger Lakes region.
Destiny USA: Experience New York State's largest shopping center in Syracuse, offering a vast selection of retail stores, entertainment venues, and dining options.
Woodbury Common Premium Outlets: Take a day trip to this sprawling outlet mall in Central Valley, boasting over 250 stores featuring premium brands.

Farmer's Markets and Local Products:

Syracuse Regional Market: Sample locally grown produce, artisanal products, and homemade goodies at one of the largest farmers' markets in Upstate New York.
Finger Lakes Cheese Trail: Indulge in a delicious array of locally crafted cheeses and dairy products while exploring the scenic Finger Lakes region.
Wine and Craft Beverage Trails: Visit wineries, breweries, and distilleries offering tastings and opportunities to purchase locally made beverages.

Specialty Stores:

Dinosaur Bar-B-Que: Stock up on mouthwatering barbecue sauces and spices from this beloved Syracuse-based barbecue joint.
Adirondack Country Store: Discover a charming collection of Adirondack-inspired gifts, home decor, and gourmet treats in Northville.
North Country Store: Step into nostalgia at this country store in Saranac Lake, filled with classic candies, toys, and regional products.

Quaint Main Streets:

Canandaigua: Wander along Canandaigua's Main Street lined with independent shops, antique stores, and art galleries.
Skaneateles: Explore the unique boutiques, specialty shops, and art galleries nestled in this picturesque lakeside village.
Lake Placid: Browse the shops offering outdoor gear, Adirondack-themed souvenirs, and local crafts in this charming Olympic village.
Upstate New York offers a myriad of shopping experiences that cater to various
Conclusion
In conclusion, exploring Upstate New York unveils a world of captivating experiences, rich history, natural wonders, and unique cultural offerings. From the historical significance of the region to the majestic beauty of Adirondack Park and the enchanting Finger Lakes, each aspect contributes to the allure of this remarkable destination.
Delving into the charming cities and towns allows visitors to immerse themselves in the local ambiance while chasing waterfalls adding an adventurous twist to the journey. The Thousand Islands offer a glimpse into a picturesque archipelago, while delightful culinary experiences tantalize taste buds with farm-to-table cuisine, regional dishes, and craft beverages.
Engaging in sports and recreational activities, such as attending professional sports games, exploring the great outdoors, and participating in collegiate and community events, brings a sense of excitement and camaraderie.
Additionally, the region provides unique shopping experiences, from boutique finds and artisanal markets to antique shops and outlet malls, ensuring that visitors can take home a piece of Upstate New York's charm.
In summary, Upstate New York is a multifaceted destination that caters to diverse interests and passions. Whether it's immersing oneself in history,
reveling in natural beauty, savoring culinary delights, participating in thrilling sports, indulging in retail therapy, or simply embracing the local culture, Upstate New York offers a captivating journey that promises unforgettable memories and experiences for all who venture there.
Read Also: