Visiting San Diego and finding some hot springs to soak is a positive thought. There are several baths near San Diego that you can get to within a 1-2 hour drive.
Thanks to Southern California's varied landscape, there are many naturally heated revitalizing pools in the area. So
You can easily find natural hot springs as well as hot spring hotels for a refreshing soak.
Best Natural Hot Springs in San Diego Area
San Diego is the second largest city in the state of California and the eighth-largest in the United States. The city is often known as a beach town in Southern California.
As the name implies, this city has a series of beautiful beaches for you to visit. However, the natural beauty of San Diego also has many natural hot springs which are also gems for tourists.
This city in the southwest corner of the mainland United States has many hot spring destinations. Here are some of the best hot springs in San Diego, Southern California:
1. Agua Caliente County Park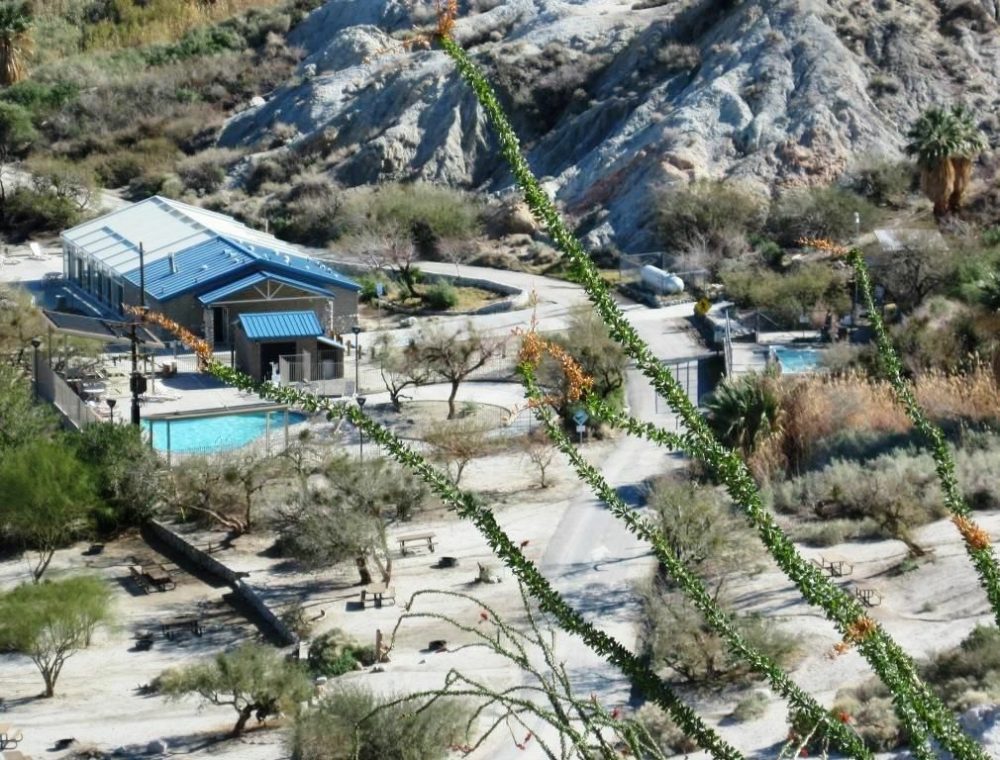 Agua Caliente County Park is a giant camping park with geothermal springs and rugged desert hiking. The park covers 910 acres and is in Anza Borrego Desert State Park, in eastern San Diego County, California.
Agua Caliente's distance from downtown San Diego is about 110 miles (180 km) to the east. To reach it, hikers must climb a winding 3.95-mile (6.36 km) trail through steep rocky trails.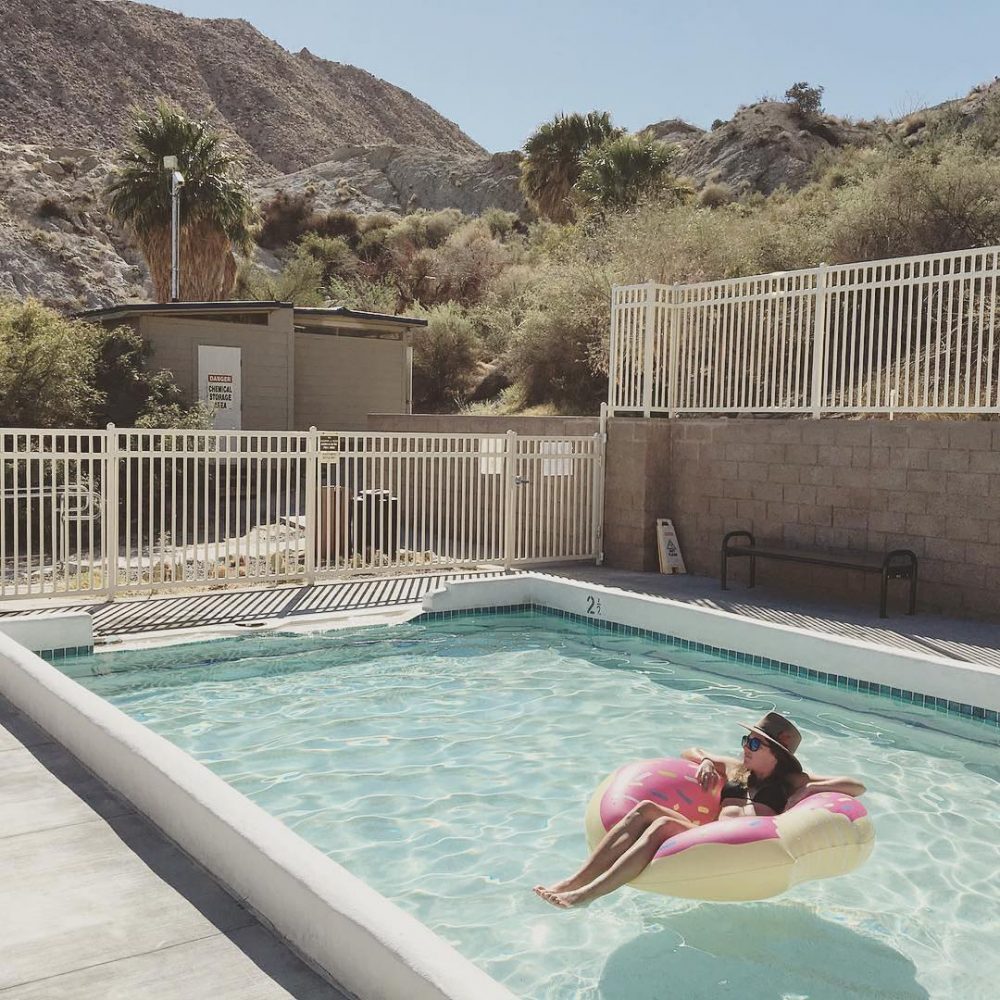 There are three natural pools that allow you to enjoy the garden's mineral water in a slightly different way. They are an outdoor pool, an outdoor wading pool for children, and a 102 °F (39 °C) indoor therapeutic spa.
In winter, San Diego's best hot springs become very popular. Because it has a very large camping area and has many facilities.
Facilities that you can find are caravan areas, full hook-ups, partial hook-ups, non-hookup sites, tent sites, and cabins with climate control. Then there's also a shuffle board, horseshoe, daily use picnic area, and locker room.
Address: 39555, 1849 Great Southern Overland Stage Route of, Julian, CA 92036, United States
Open hours: open daily 24 hours
Phone: +1 760-765-1188
You may also looking for:
2. Jacumba Hot Springs Resort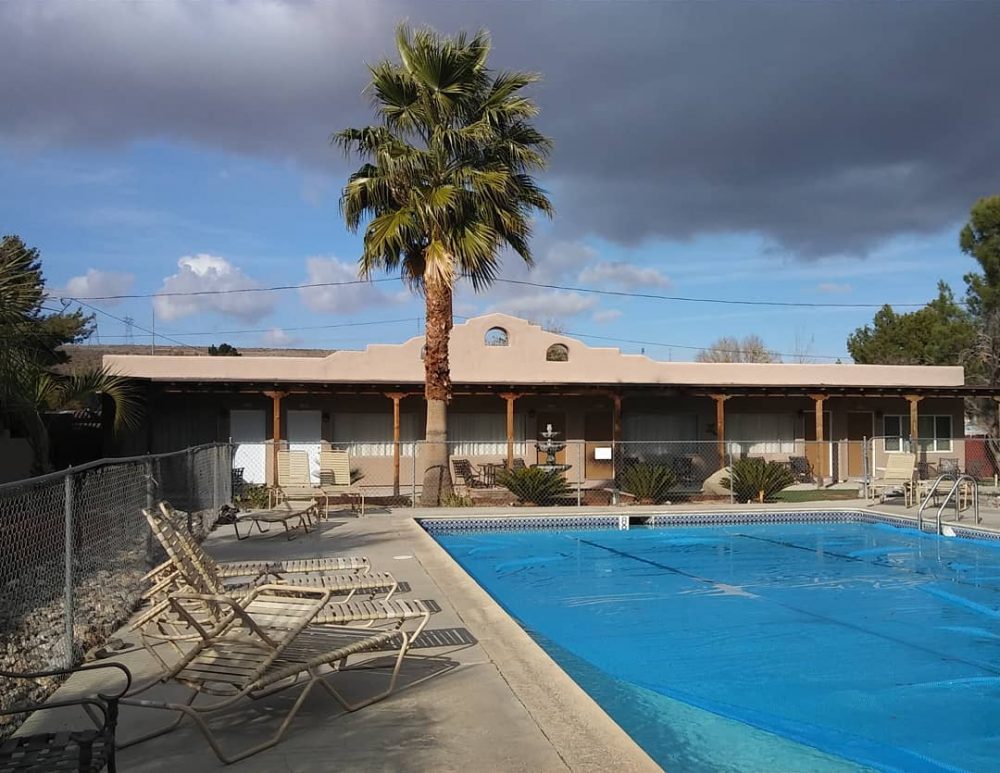 Jacumba Hot Springs and Spa is a rural resort in the mountains of East San Diego, California. It is located about 70 miles from San Diego, close to the US/Mexico border and was a world-famous spa town during World War II.
At Jacumba, initially there were no barriers between the US and Mexico, and people could come and go as they pleased. However, the number of drug smugglers and illegal immigrants has actually increased.
This resulted in the government barricading the border in 1995. And this Jacumba Hot Springs and Spa was the only facility open.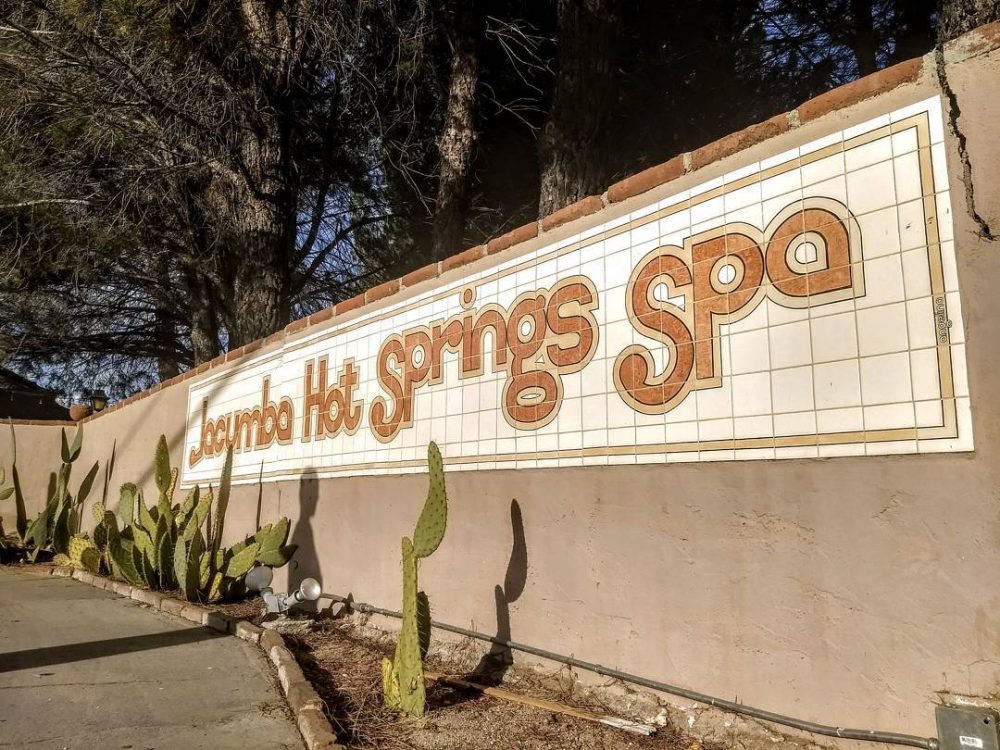 This hot springs resort in San Diego has accommodations, spa facilities, a restaurant and a full bar. The main attractions are the indoor Jacuzzi bath and the two outdoor natural mineral spring pools.
All bathing pools have one hot spring source that flow mineral water with a temperature above 100 degrees. While the water temperature in the pool averages around 98° which makes it perfect for swimming all year round.
Jacumba Hot Springs Resort and Spa is pet friendly but only allows pets in rooms designated by management. This bath offers daily use and swimwear is required.
They do not provide a camping area and you are not allowed to set up a tent. Since they have some room to offer you lodging facility.
Address: 44500 Old Hwy 80  Jacumba, CA 91934
Open hours: open daily 24 hours
Phone: +1 619-766-4333
3. Warner Springs Ranch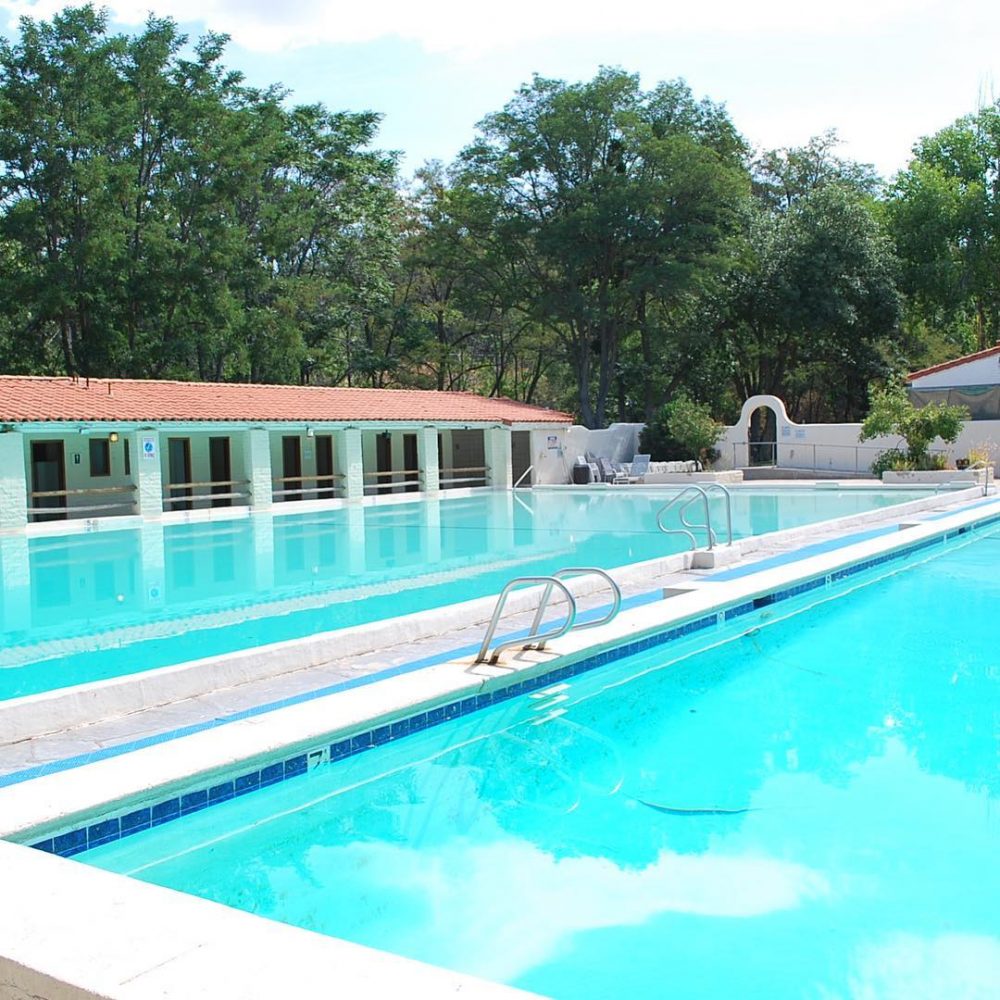 Warner Springs Ranch is a 2,500 Acre Western-Style historic hot springs Resort. The location of this hot spring is 75 miles or about an hour and a half drive from San Diego California.
This property first existed as a functioning ranch in the mid-1800s. It is located adjacent to Henshaw Lake in the Julian Foothills and Cleveland National Forest.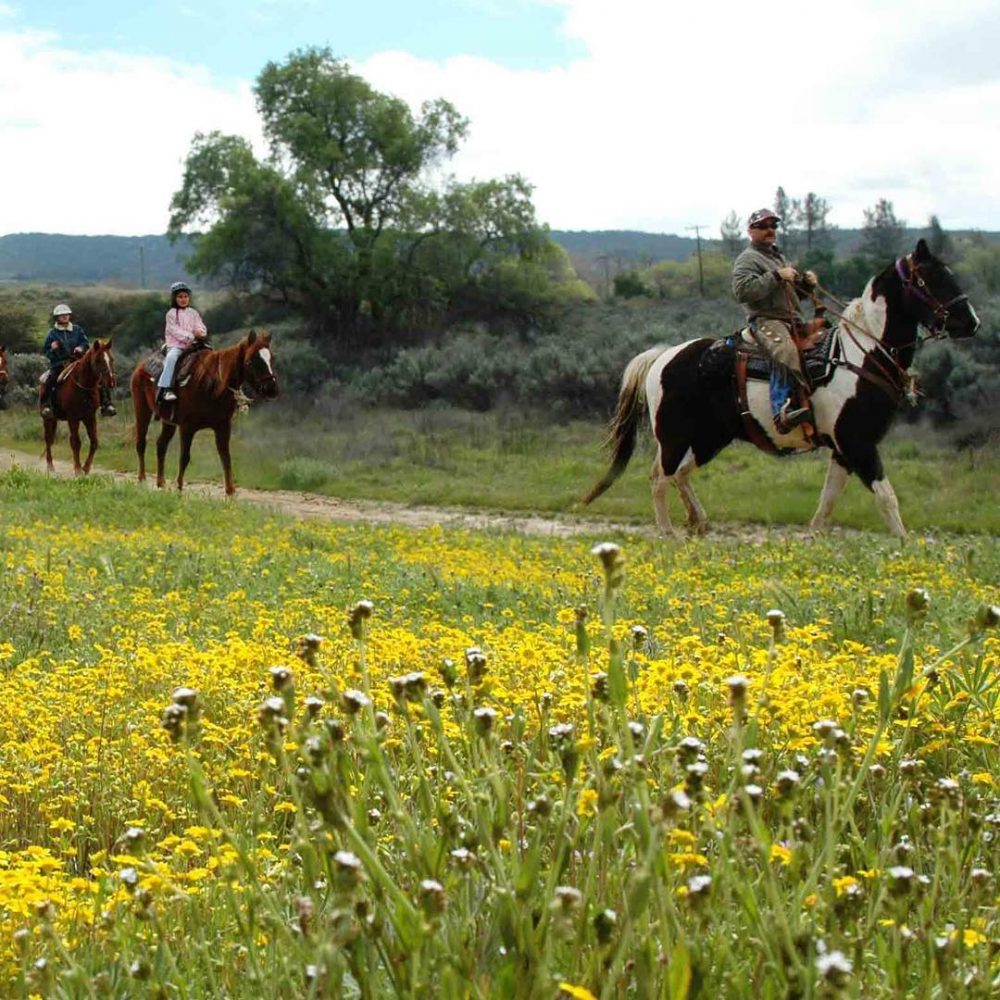 Then it became a health and wellness retreat as well as a general recreational destination in the 1920s. it is very popular as a therapeutic natural hot spring with spectacular rural beauty.
Some of the resorts of Warner Springs Ranch are becoming new hot spring spas opening in 2020. They have all the amenities with a huge and amazing number of them.
This large hot springs resort near the city of San Diego features a 27,000-square-foot main lodge, 250 cabins, 2 restaurants, a spa and meeting facilities. Outdoors there are 4 tennis courts, equestrian facilities, 3 swimming pools, campsite, private airport and 18 hole golf course and grill, gas mart, post office and medical building.
Warner Springs Ranch has everything you're looking for.
Address: 31652 CA-79, Warner Springs, CA 92086​
Open hours: open daily 24 hours
Phone: (760) 782-4200
You may also looking for:
4. Carlsbad Mineral Water Spa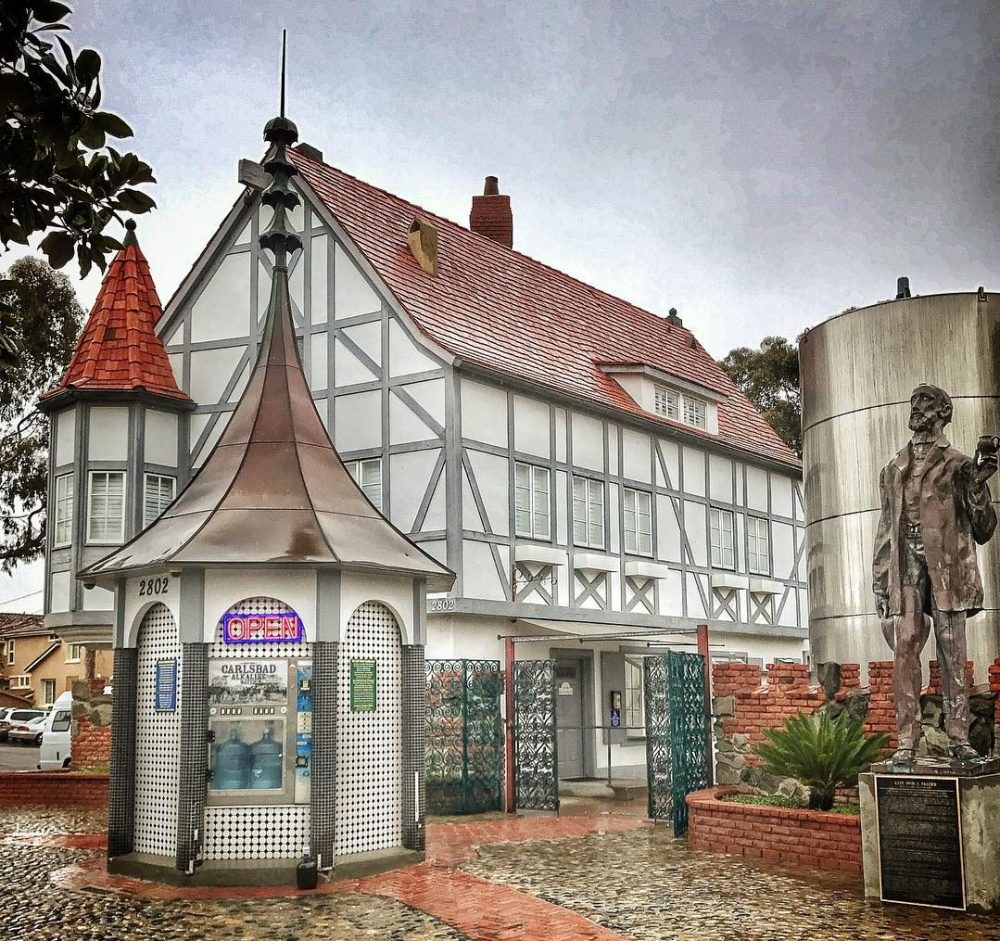 Carlsbad Mineral Water Spa is just a block from the beach in the historic village of the beautiful town of Carlsbad. In 1882 Captain John Frazier drilled a well for his farm near the coast, but found this spring instead.
This bathhouse is one of the most refreshing water resorts in the San Diego area. Its location from San Diego California is 35 miles or about 35 minutes drive to mineral water.
The water is naturally alkaline, ultra energizing and hydrating from a 1,700 foot deep aquifer. Then it is still protected with 200 feet of non-porous clay and 1,500 feet of granite.
One of these hot springs near San Diego has unique water with a pH of 8.76 and around 50-70 TDS, it's the perfect PH. The water comes from the Cleveland National Forest about 40 miles east of Carlsbad which is still very pristine.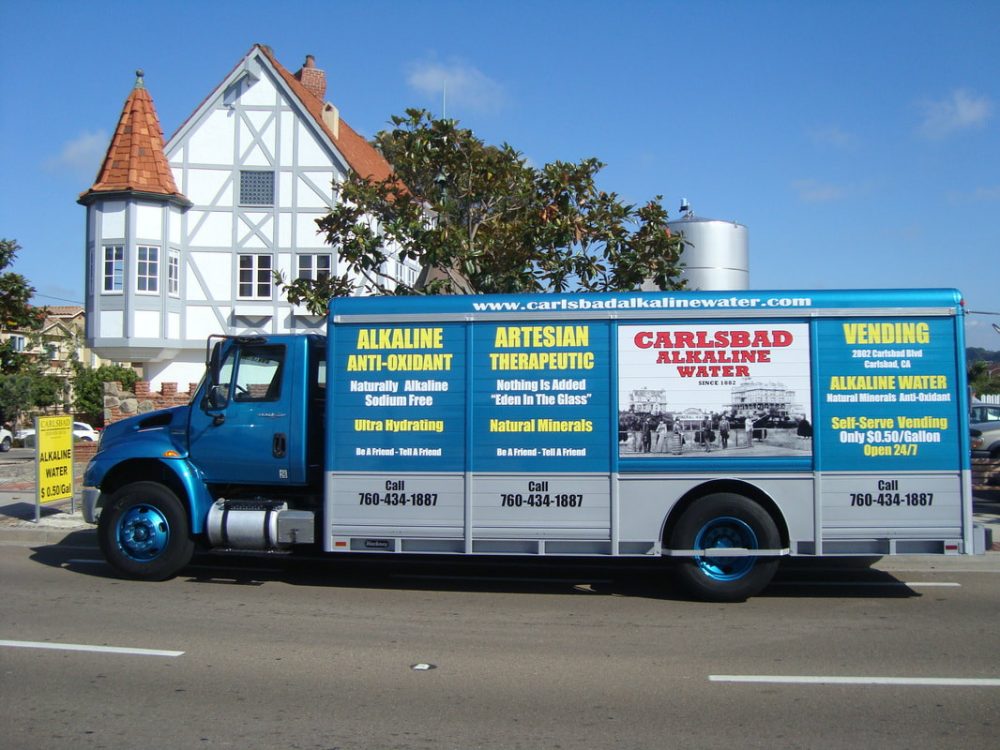 Carlsbad Mineral Water is well known in southern California for its refreshing mineral taste. They even sell them locally, in stores, home delivery and at vending machines.
Carlsbad Mineral Water Spa offers a full-service spa treatment in historic-themed rooms. Despite they do not have lodging facilities but there are many hotels around the location.
Address: 2802 Carlsbad Blvd, Carlsbad, CA 92008
Open hours: Open daily 9:00am-6:00pm, Evening hours available by appointment.
Phone: 760 434-1887
5. Holtville Hot Springs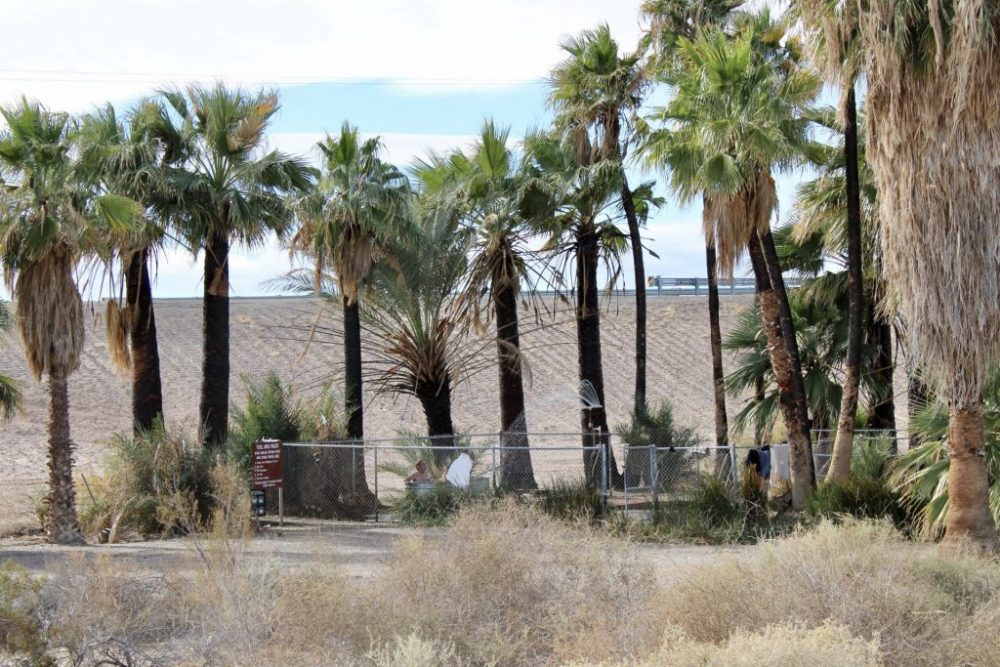 Holtville Hot Springs is a beautiful palm oasis that offers hot springs in the middle of the desert.
The location of this free public oasis is in the lifeless desert of the Imperial Valley near the United States-Mexico border just off Highway 8.
Holtville Hot Springs is also popular as Old Foggy Hot Springs or Highline Hot Springs. Due to being a destination for snowbird hot springs, thousands of people visit this place every year to enjoy the hot mineral springs.
This hot springs destination in the middle of the California desert near San Diego is managed by BLM. Holtville has two outdoor heated pools for day use only and no overnight parking.
And they have put up a fence in the soaking area to close from midnight to 5am. They clean the pool every week to keep visitors comfortable even though this bath is free.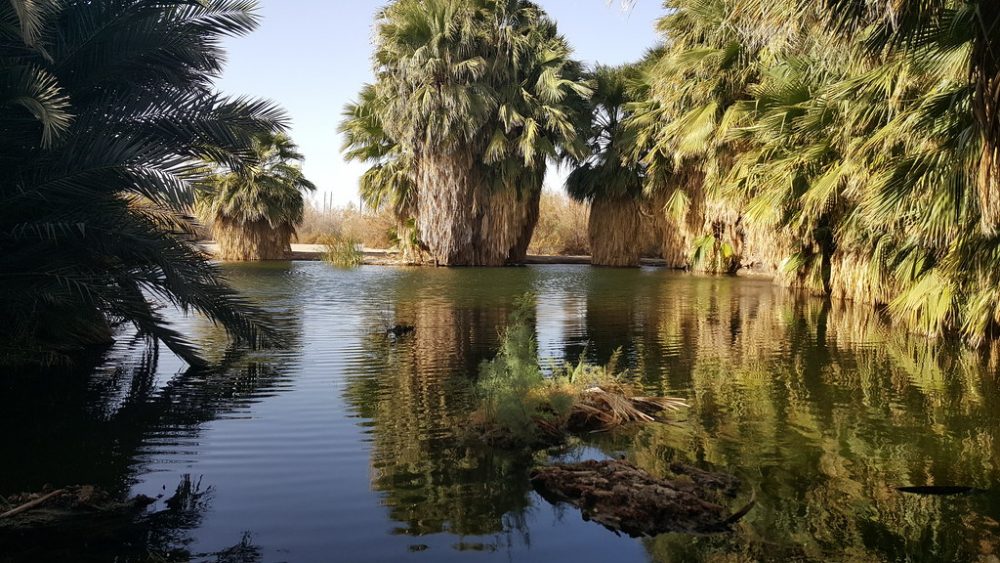 The main pool is a large concrete tub and deep enough for maybe 10 people in total. It has algae on the sides and is filled with naturally hot water with temperatures between 125°F and cooling down to 104-110°F.
Then the water from the larger pool flows into a second, smaller tub, where the water is a few degrees cooler. And in the end, all the water flows into a sandy bottom lagoon pool surrounded by cool palm trees, and the water temperature is 90°F.
You are not allowed to bring food, drinks, glasses, pets, and soap in the pool area. And you must wear clothes when bathing.
In summer the temperature can reach above 110°F because this is a desert area. The best time to visit is in late autumn, winter, and early spring.
Address: 3700 Evan Hewes Hwy, Holtville, CA 92250, USA
Open hours: Open daily 05:00-00:00
Phone: 760-337-4400
6. Elim Hot Springs – San Diego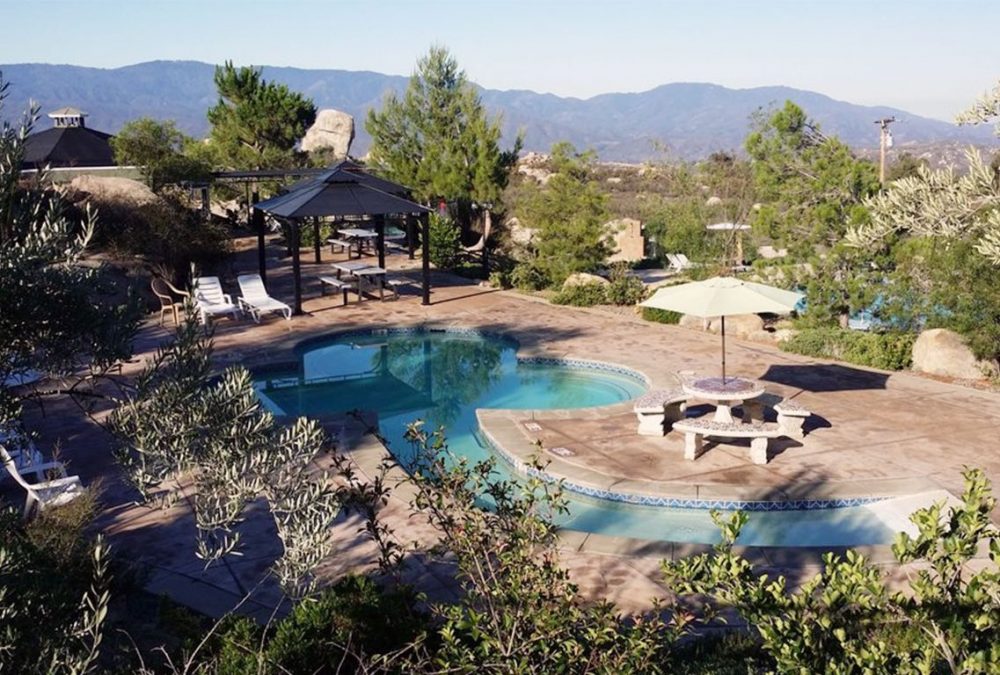 Elim Hot Springs is a Korean-owned bath located at the foot of the Palomar Mountains. This is one of the best hot springs near San Diego, about 23 miles or about an hour's drive away.
This bathhouse offers soothing and pampering sulfur water. Sulfur water is also known to provide skin healing benefits and deeper relaxation.
This resort and spa has a calm and comfortable environment all year round, whether in the sun or under a blanket of snow. They have whatever facilities you need.
There are Hot Springs, Deep Pools, Campgrounds, Church Retreats, Bungalows, and BBQ Areas. But you need to bring a sleeping bag or blanket, towel, and camping cooking utensils because they don't provide any cooking utensils or other utensils.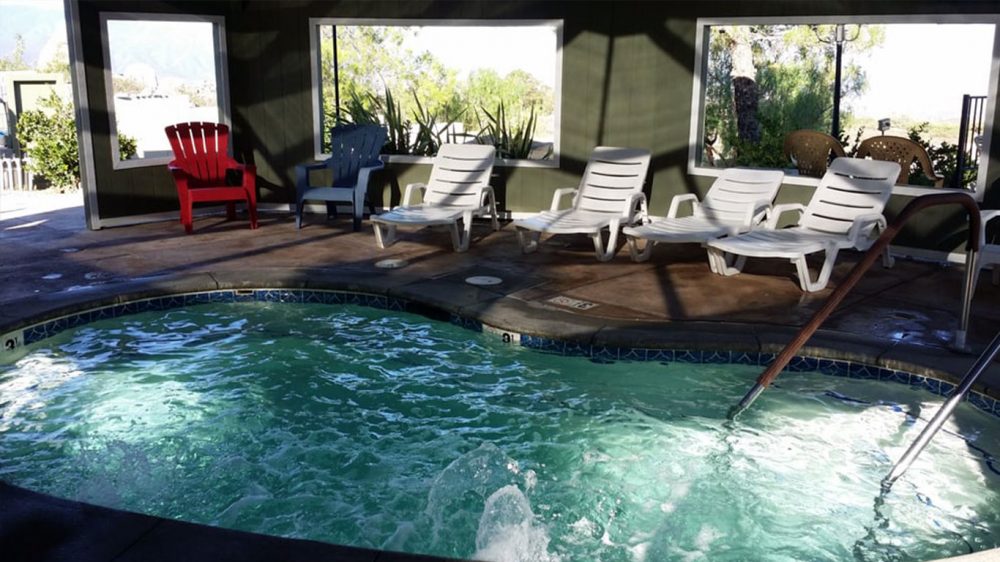 Elim has three hot tubs of sulfur with varying temperatures, you can choose according to your preferences. Each bath has a lid to protect guests from the sun, but still provides an open feel to the outdoors.
If you want to soak outdoors, then choose a lap pool or a clover pool. They also have sulfur water with a refreshing temperature of course also with healing benefits.
This is a great way to cool off and play in the sun. However, you'll find a canopy in the pool area to relax under as the cool mountain breeze sweeps over you.
What you need to remember is that the use of sunscreen is not allowed. This is to keep the pool chemical free as much as possible.
Address: 48480 Foolish Pleasure Rd, Aguanga CA 92536
Open hours: Weekday 9.00am – 9.00pm and Weekend 8.00am-10.00pm
Phone: (951) 763-4939
7. Glen Ivy Hot Springs – San Diego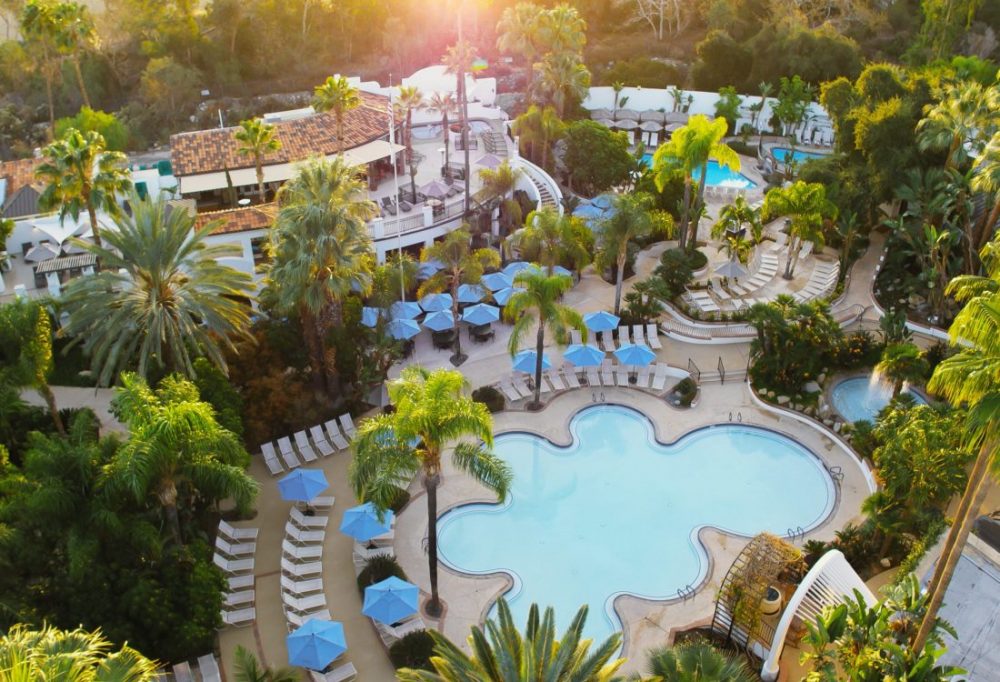 Glen Ivy Hot Springs is an oasis of wellness in Southern California that offers generations of tranquility. This is one of the best hot spring resorts near the city of San Diego.
This place offers you swimming in mineral water and mud baths, as well as enjoying relaxing spa treatments. And you can also engage in wellness-centered activities, and dine with spa cuisine prepared by the chef.
Glen Ivy hot spring has a large outdoor pool and the climate is temperate all year round. So that guests have the opportunity to interact with themselves and interact with the world around them.
This beautiful resort has an area of ​​12 hectares full of lush gardens. He is also the sole owner of a therapeutic red clay mineral bath in California.
Then they also have an underground cave called The Grotto. This cave is where a unique full-body moisturizing spa treatment you can enjoy, either as an individual or as a shared experience.
This best hot spring resort near San Diego has almost all massage and skin care services. And they offer a varied menu of treatments and therapies at the Spa Salon, Massage Village, or South Massage area.
Then you'll also find other resort amenities including four dining venues—The Ivy Kitchen, GOCO Café, Chill Zone, and Lounge 1860. And each dining area has its own distinct flavor.
There are also Tai Chi classes, aqua fitness classes, and Twilight Evenings for those who enjoy movement and entertainment. Painting and live music are also provided for those who like relaxing activities.
Address: 25000 Glen Ivy Rd, Corona, CA 92883, United States of America
Open hours: Open daily from 9.30 am until 5.00 pm
Phone: +1 888-453-6489
San Diego Hot Springs Maps
If it's your first time setting foot in San Diego or California, it will certainly be difficult to find the location of these hot springs. For that we will help you display the location of each hot spring on a map.
Here is a map for the best hot springs near the city of San Diego, California:
Agua Caliente County Park Map
Jacumba Hot Springs Map
Warner Springs Ranch Map
Carlsbad Mineral Water Spa Map
Holtville Hot Springs Map
Elim Hot Springs Map
Glen Ivy Hot Springs Map