Ojai Hot Springs is also a hidden paradise in California's Los Padres Forest. These baths are also known as Ecotopia Hot Springs.
The location of this hot spring is in a countryside along the Matilija river and It is actually a privately owned resort. The resort features 5 hot sulfur pools and clothing optional.
A Brief History of Ojai Hot Springs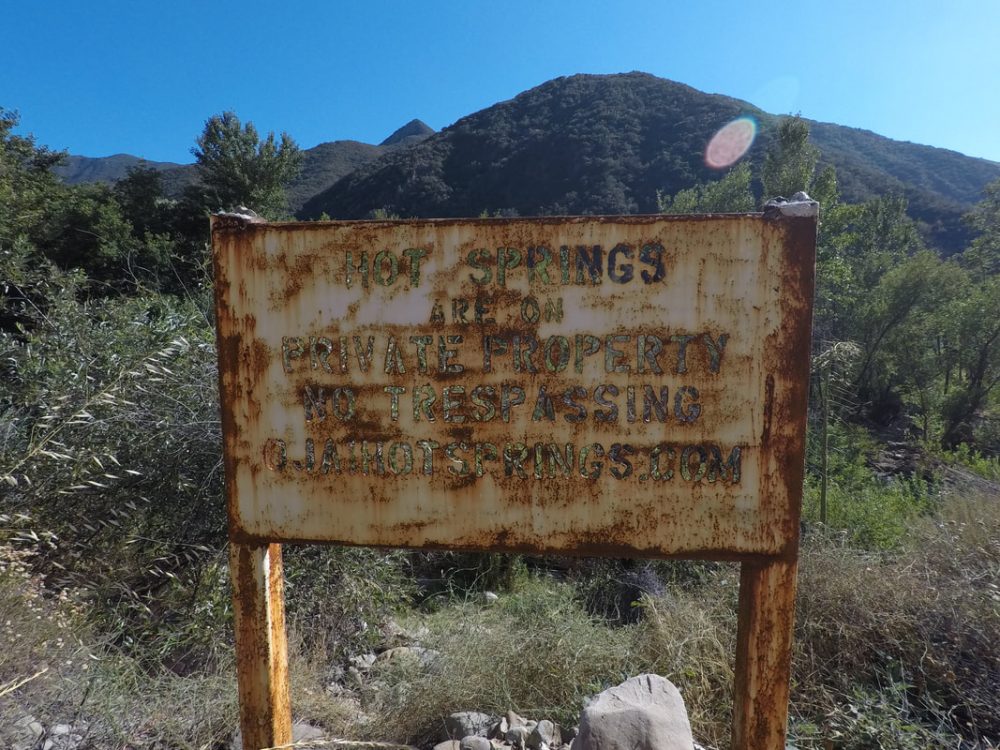 Ojai Hot Springs (Ecotopia) in California was once a secret soaking place known only to locals. The location is hidden in nature, visited and enjoyed with respect by the locals.
Unfortunately, digital advances like social media in the past 6 or 7 years have popularized this place. As a result the place is flooded with people who abuse and destroy it.
This prompted the owners to take decisive action, as the Ojai Hot Springs are always privately owned. Now, landowners have privatized the place by turning the springs into a private destination.
It aims to help maintain the cleanliness and integrity of the Ojai springs as a natural heritage. To visit you need to reserve a two hour slot and a donation is required.
Ecotopia Hot Springs Management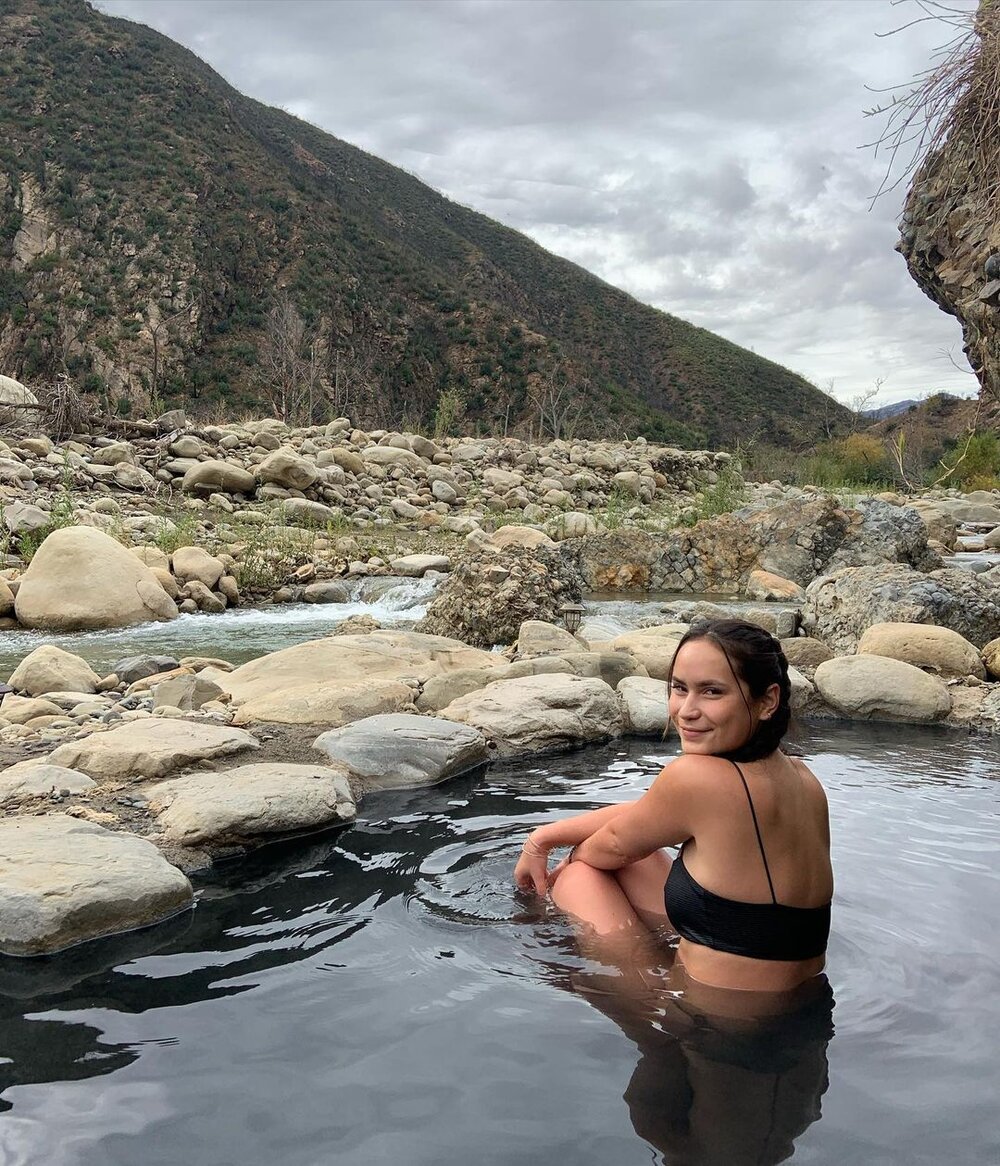 Now Ojai hot springs is under the management of Ecotopia Hot Springs. Ecotopia management manages and cleans the hot springs so they can visit them comfortably, of course through private reservations.
Ecotopia requires you to make advance reservations and make purchases from their CSA (community supported farming). You can book a pick up time by filling out the form on their official website.
Before you can entering the springs area have to pay a donation of around $20 for a 2 hour hot spring exploration slot. You can also explore the farm and receive something from that place.
You may also looking for:
Ojai Hot Springs Map and Directions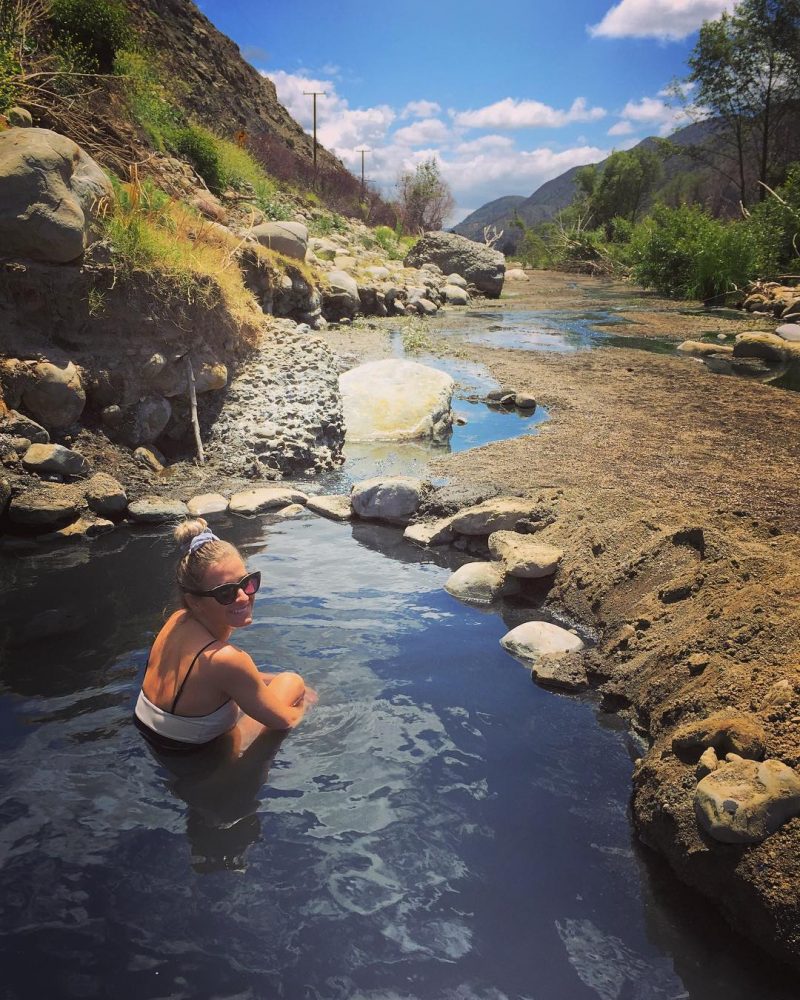 If you have never visited Ojai hot springs before, then of course you will be looking for where it is located. To make it easier to find the location of that place, we will present a map.
The location of the springs is in Ojai, California, along the Matilija River in the Los Padres National Forest. It is about 85 miles north of Los Angeles or about 2 hours by car.
When you are from Los Angels take highway 101 to CA 33 towards Ojai, after entering Ojai take Highway Maricopoa and stay at CA 33 to Matilija Road. After that turn left and go to 2566 Matilija Canyon Road.
The Pools Of Ojai Hot Springs
Ojai Hot Springs has five pools with a rock bottom and smells of sulfur in the air. The water temperature generally ranges from 100-106℉ in each pond.
The largest pool is also the hottest at 106℉ at about 20 feet wide. This pool provides plenty of stretching space for dipping visitors.
As you walk a little across the small bridge you will find an amazing view of the cave like spring. This nuance is thanks to you walking under a giant rock so that it looks like a cave.
The waters in this pool have a temperature of about 103℉ and have the strongest smell of sulfur. This is the most impressive part of this hot spring where two small waterfalls pour water into this pool.
Furthermore, if you follow the current flow of sulfur you will find the next pool. It measures 10X5 with a temperature of around 103 degrees and is the coolest pool.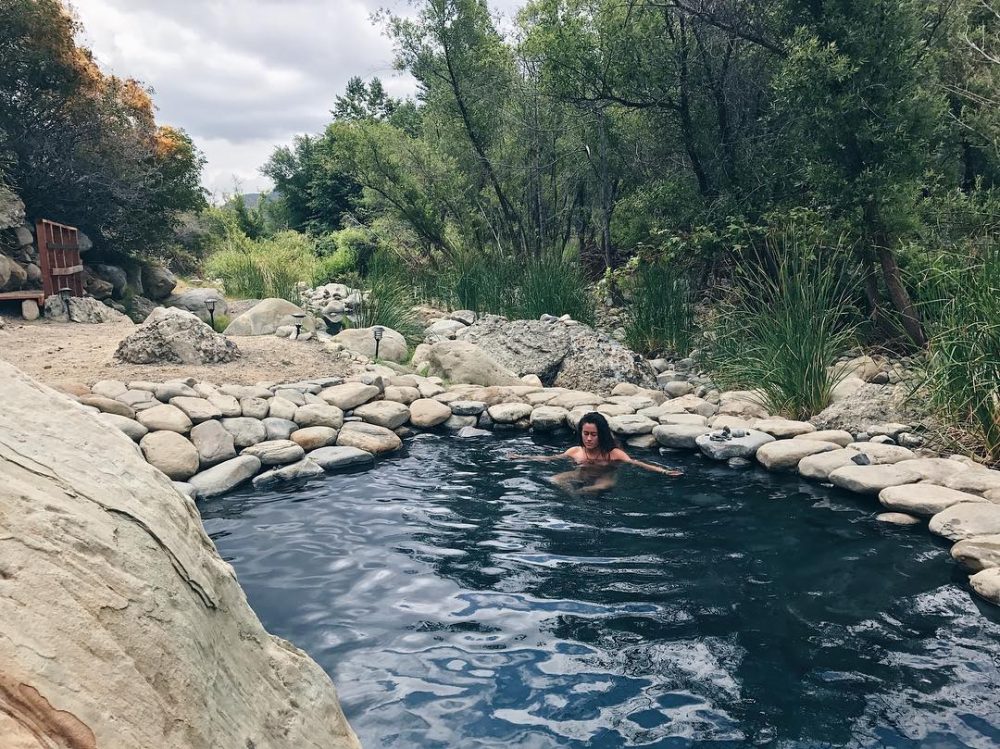 Although this spring is still natural it is a private property. So there are some rules that you must obey when entering and soaking in the hot tub.
The rule contains a prohibition on using technology (gadgets), drugs, alcohol, or other outside sources that may interfere with the privacy of other visitors in the pool. Clothing is optional, so be prepared to express yourself as you stretch out in the pool.
About the capacity of the pool, you don't have to worry about the crowd. Each visit slot is only for a maximum of 10 people and advance reservations are required to use the springs.
Camping and Lodging
As it is on private land, Ecotopia does not have even an offer of overnight accommodation. They also don't seem to allow visitors to camp in the hot springs area.
Actually visiting the hot springs in Ojai is possible as a day trip from Los Angeles or Santa Barbara. But if you want to spend time exploring the surrounding area you don't need to worry about staying overnight.
If you like outdoor activities then the Wheeler Gorge campground is perfect for you. Located just six miles from Ecotopia hot springs, it has plenty of tents and RV campsites with several amenities.
However, if you prefer lodging to spend the night then you can look for a hotel or Airbnb in Ojai. We found the Ojai Rancho Inn and the Ojai Valley inn to be the nearest favorite inn from the springs.
The Ojai Rancho Inn is a former country motel developed by the Shelter Social Club. This inn has beautifully renovated rooms that are an Instagrammer's dream.
Each cottage room has a fireplace and there are bands and DJs on the weekends. There is a Jacuzzi and a kitchen area, and an in-house bar overlooking the backyard and pool.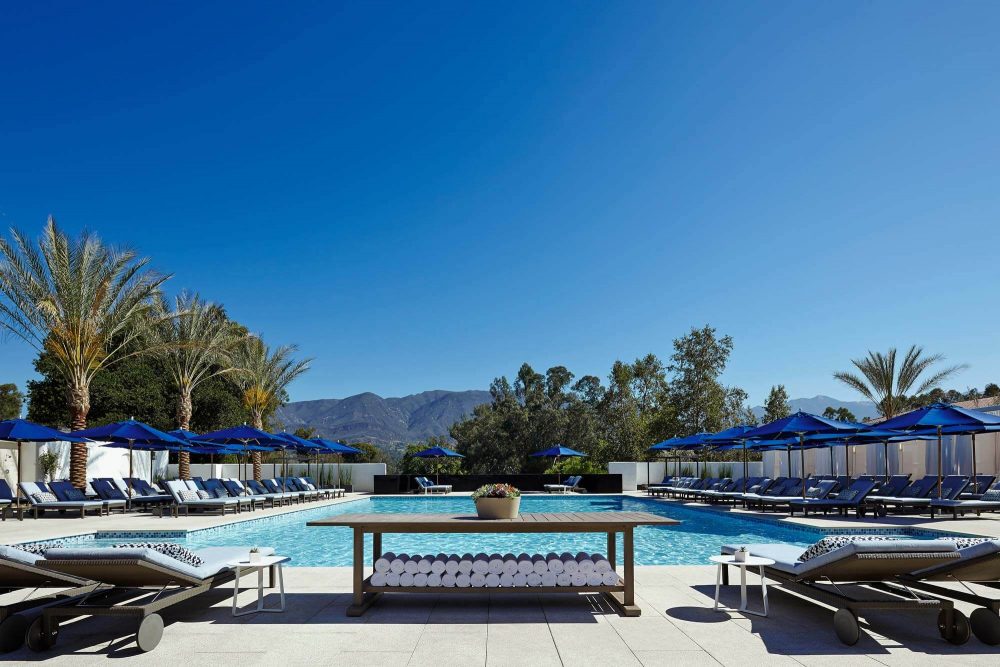 The Ojai Valley Inn offers a high-end, full-service stay. This hotel has a property of 220 hectares with complete facilities.
There is a large spa room, several swimming pools, golf, several restaurants, and even an exclusive culinary class at The Farmhouse. However, as you can imagine, the classy experience will be worth what you pay for.
Another Local Hot Springs in Ojai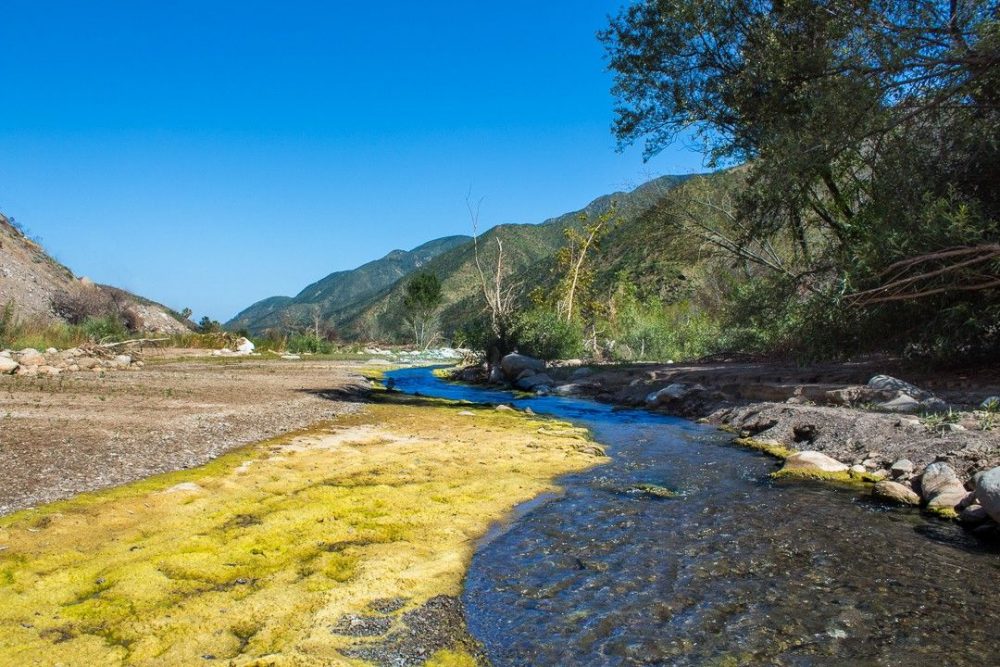 Apart from ecotopia hot springs, Ojai still has another hidden paradise. There are two other natural hot springs which are quite popular with the locals.
They are the Willet hot spring and the Sespe hot spring that are located at Los Padres National forest. Both are located close to each other, offering a hot bath experience in a natural stone bottom pool.
Willet Hot Springs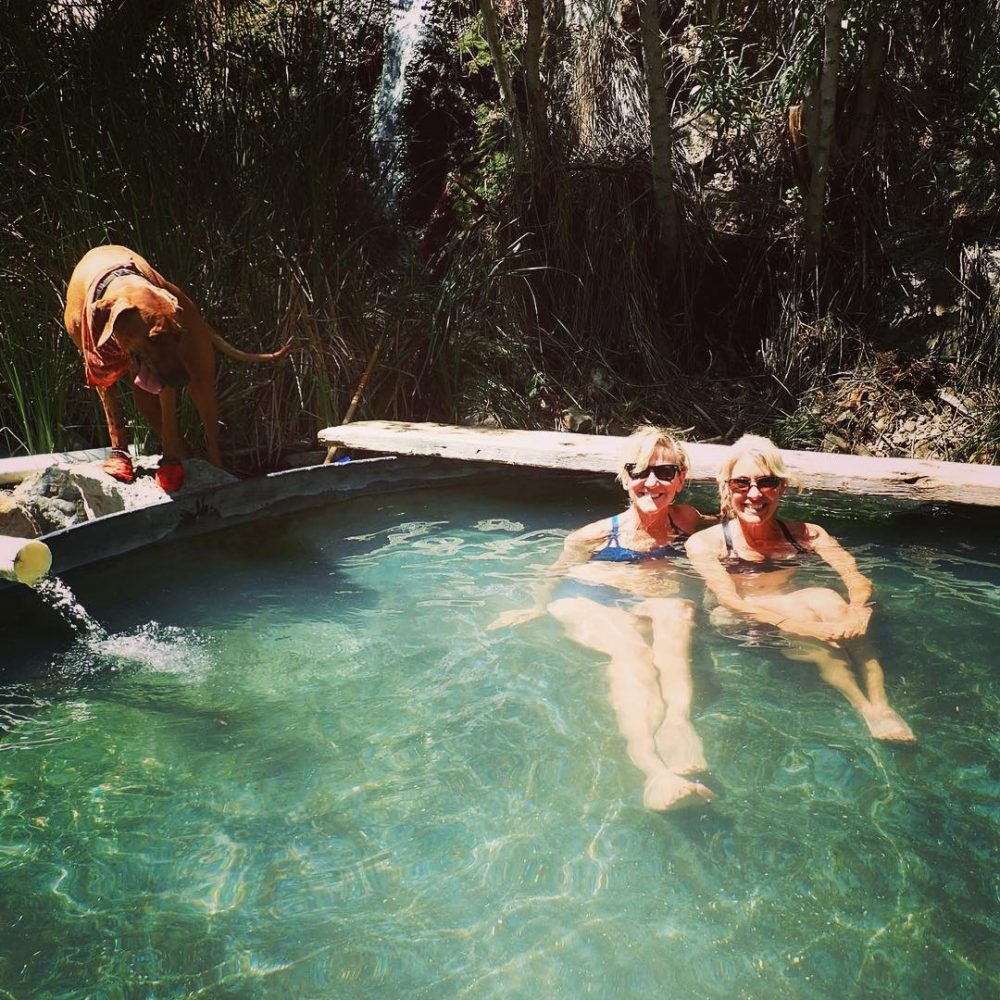 Another hot spring in the Ojai area that not many people know is Sespe hot springs.
The location is still in a village within the Sespe Wilderness and Los Padres National Forest.
Willet hot springs are a hot spring hiker's dream. At least you should be prepared to go hiking or camping before you can soak in the hot springs.
You must take a hike following Sespe Creek through the beautiful wilderness of Southern California. The distance is about 20 miles from the trailhead starting in the parking lot.
You must hike following Sespe Creek through the beautiful Southern California wilderness. The Sespe River Trail is unique in that it crosses the Sespe River which flows all year round.
This Willet Hot Springs in Ojai is about 20 miles from the trailhead starting from the parking lot. But as this trail offers secluded and shady campsites, you don't have to worry about that.
Willet Hot Springs and Sespe Creek are popular backpacking destinations so they can get quite busy on weekends. In fact, this trailhead is often referred to as a "highway" due to the large number of backpackers staying on weekends near Willet Hot Springs.
Finding Willet Hot Springs
At the main river junction you will see a trail sign that continues through the river and to the other side. Turn left, so you'll cross rocks and a primitive campsite.
After that you will pass through a swamp area (depending on the season) and further you will find a large stone tower and a path that continues to the hillside.
Take the steep section of this trail up and around the bend to Willet Hot Springs. What we need to remind is that there will be a lot of mosquitoes around this hidden hot springs in Ojai.
You may also looking for:
Sespe Hot Springs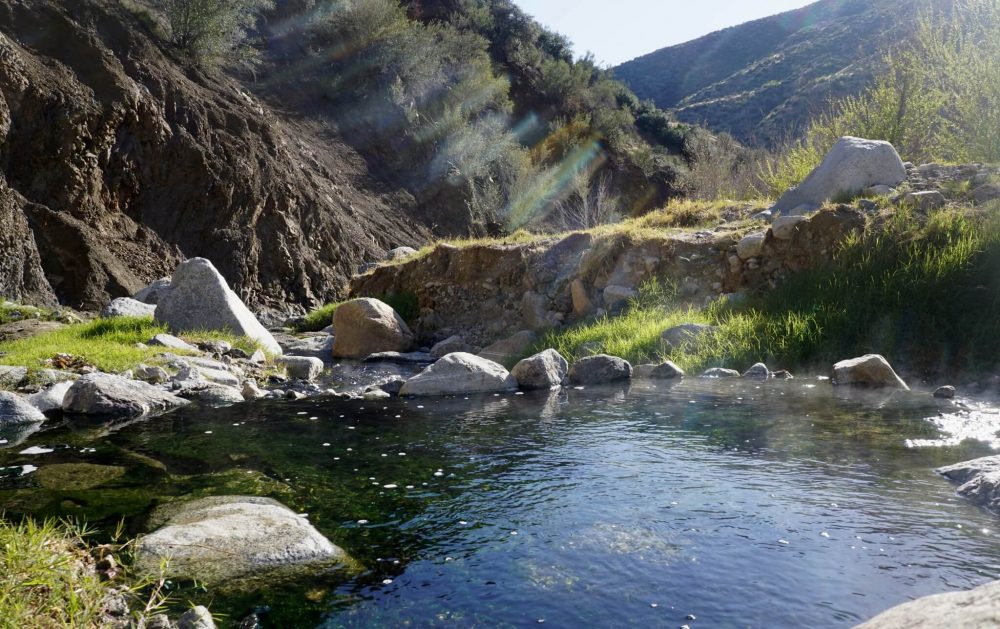 Increasingly remote, Sespe Hot Springs is six miles ahead of Willet Hot Springs via Sespe Creek. The Sespe Hot Springs are located in the middle of the Sespe Desert and require a challenging trek to access them.
Sespe hot springs are like an isolated gem in paradise, only hikers and outdoor enthusiasts love to visit. Because the climb to the Sespe hot springs must be carefully planned.
The trip will take hours and is probably best done as an overnight adventure. There are three ways to access the springs on different paths.
The first is the Sespe River route with a distance of 16.8 km one way, this route is quite complicated. Second is the Johnson Ridge Trail which is 9.5 miles each way, and finally via the Alder Creek Trail which runs 7.5 miles one way.
All three paths have their own difficulties, make sure you invite a professional person when you want to go there. When you reach the location, your tiredness will be worth it by soaking in a relaxing hot pool.
Sespe Hot Springs has a source with a temperature of 130 degrees, it flows into the hot spring stream and into the soaking pool. There is a natural walled hot spring pool that blends into a great soaking area.
The water temperature in the natural pool is around 105 degrees, which is the ideal temperature for soaking. However, changes in water temperature in the soaking pool often occur due to seasonal and weather factors when you visit.
Finding Sespe Hot Springs
This hot spring is much more relaxing and quiet because of its remote location. Even on weekends we only met two couples heading to the hot springs.
After you follow the Sespe River trail past Willet Hot Springs, continue until you reach the Johnston Ridge Trail and take a left.
You'll eventually cross a stream of warm water and find a well-established campsite on your right. Continue upstream until you reach another fork in the road.
Before reaching the fork in the road, there will be a primitive campground and several Sespe Hot Springs Pools nearby. These pools vary in temperature, and get much hotter the further upstream you are.
Hike to Willet and Sespe Hot Springs
The 9.5-mile hike to Willet Hot Springs or the 15-mile hike to Sespe Hot Springs sounds long and tiring. However, the Sespe River is a hiking trail that tends to be easier and more enjoyable than most Southern California long-distance hikes.
There are several reasons why this hike to Ojai's two beautiful springs is easy:
Weather. Sespe wilderness tends to have a mild climate. Even along the river's path there is also a microclimate so that it often feels warmer or colder.
No Intense Altitude Increase. Keep in mind that you are not climbing the summit. You'll just take a gentle, meandering trail near and over the Sespe River. This means that this climb will not drain your energy and make you tired excessively.
Shady Campsite. No need to worry about a place to rest or pitch a tent. Because there are many shady resting places along this trail to cool off. If you're too tired to continue, you can always rest and camp out for the night.
Abundant Water. You don't need to carry gallons of water for supplies as you can get them along the way. The Sespe River is also partially drained from natural springs and several watersheds.
Swimming Spots. When you're tired or can't stand the scorching sun, cool off along the way by jumping into the river. There are some spots deep enough to swim.