Are you looking for a place to soak while visiting the state of Hawaii? Well, we have a list of the best hot springs in Hawaii.
When visiting Hawaii, you have a large option of baths throughout the state. However, you may be surprised that there are actually no traditional hot springs in Hawaii.
Although Hawaii is full of volcanic activity and has sufficient geothermal energy. You can only find a few warm springs and tide pools as an alternative to soaking.
This unique warm mineral water pool is sometimes found on the seafront. And of course it will create an unusual hot water soaking experience.
Unfortunately some of Hawaii's most popular hot springs have been destroyed. This is due to the catastrophic volcanic eruption in 2018.
Through this article we will convey some last standing hidden bathing places. So don't miss this precious opportunity on your next visit.
About Hawaii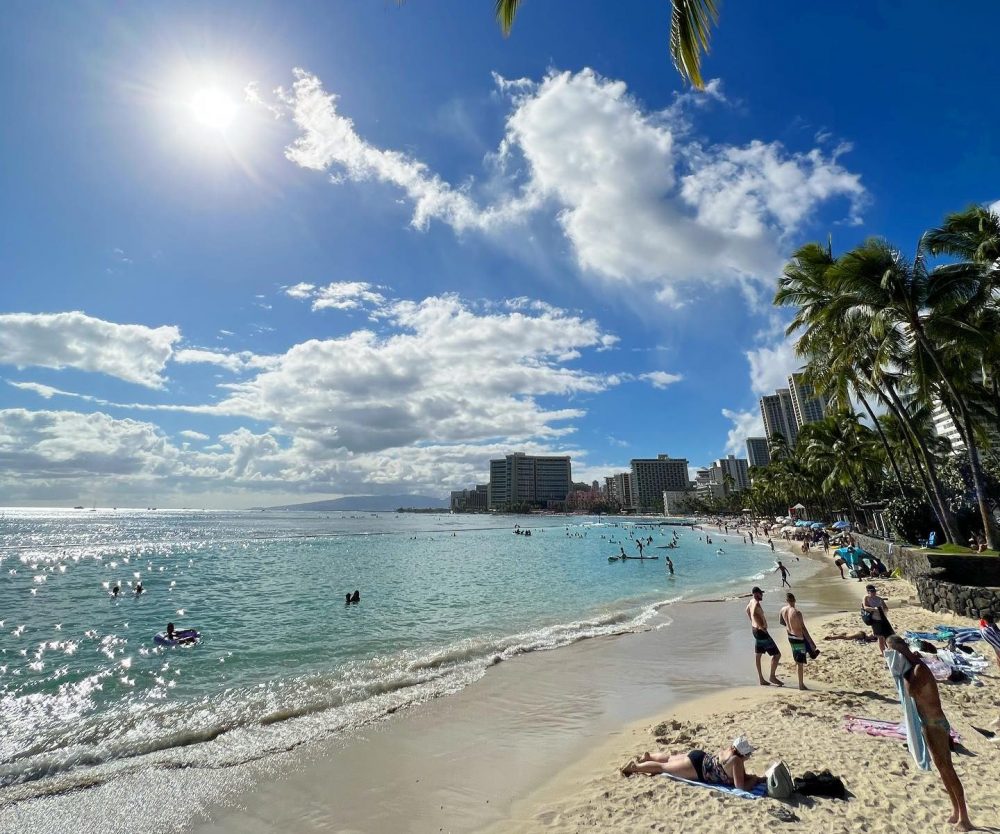 Hawaii or Hawai'i is the 50th state of the United States and the capital state is Honolulu. This is the only state in the United States that is separate from the Americas, Hawaii joined the US on August 21, 1959.
The islands were discovered by James Cook, a British explorer on January 10, 1778. The word Hawaii itself comes from the Old Polynesian language which means "homeland".
These islands are included in the Oceania region and the original inhabitants are the Hawaiian tribes. Hawaii was originally a kingdom until the United States invaded it in 1898.
Finally this country joined to become the 50th country in the US after years of war. Now Hawaii is one of the most famous tourist islands in the world because of the potential for natural beauty and very unique marine tourism.
The state is made up of hundreds of islands spread over 2,400 km (1,500 miles). And there are eight main islands in the southeastern tip of the Hawaiian Islands.
They are: Niʻihau, Kauaʻi, Oʻahu, Molokaʻi, Lānaʻi, Kahoʻolawe, Maui, and the Island of Hawaii. Then the largest island in the group is the "Big Island" or "Island of Hawaii".
The name was to avoid confusion with the State of Hawaii or the Hawaiian Islands.
Hot Springs in Hawaii
While traditional hot springs are not common in Hawaii, you can still find warm springs and tide pools. So you will get a chance to soak in hidden paradise in Hawaii.
Tide pools in areas where water is trapped by rocks when the tide goes out. So the outer shell of this rock traps heat from the sun and keeps the water warm, so we can call it a hot spring.
Until now volcanic activity is still ongoing and the condition of the few remaining hot springs is always changing. We also don't believe they will last for generations to come, you should visit them before it's too late.
Read more:
We highly recommend that you find the last hot springs in Hawaii before they leave. Here's what you can find:
Pohoiki Warm Springs – Isaac Hale Park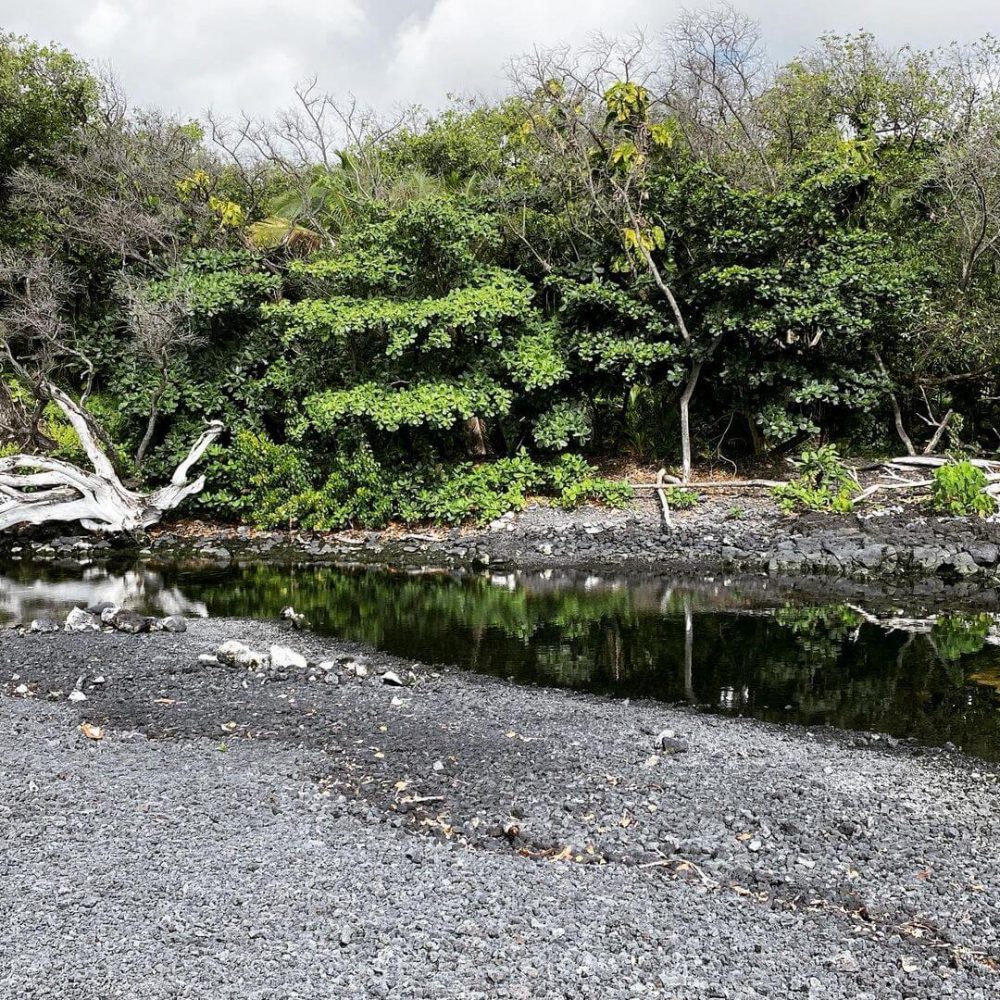 Pohoiki Hot Springs is a hot spring pool created by a volcanic eruption in Isaac Hale Beach Park on Puna Beach on the Big Island of Hawaii. This hot spring is considered the newest in Hawaii and even in the world because it only appeared after the 2018 volcanic eruption.
Pohoiki is officially known as Isaac Hale Beach Park, the location is about 30 miles away if you drive from Hilo. Access is very easy with asphalt roads that lead directly to the beach.
This beach has charming black sand created by lava flows. You must visit if you have never seen a black sand beach before.
Pohoki Hot Springs offers two terracotta pools with an average temperature of 95 to 105 degrees Fahrenheit. The first clam is near the parking lot and the second pool is in the forest with warmer water temperatures.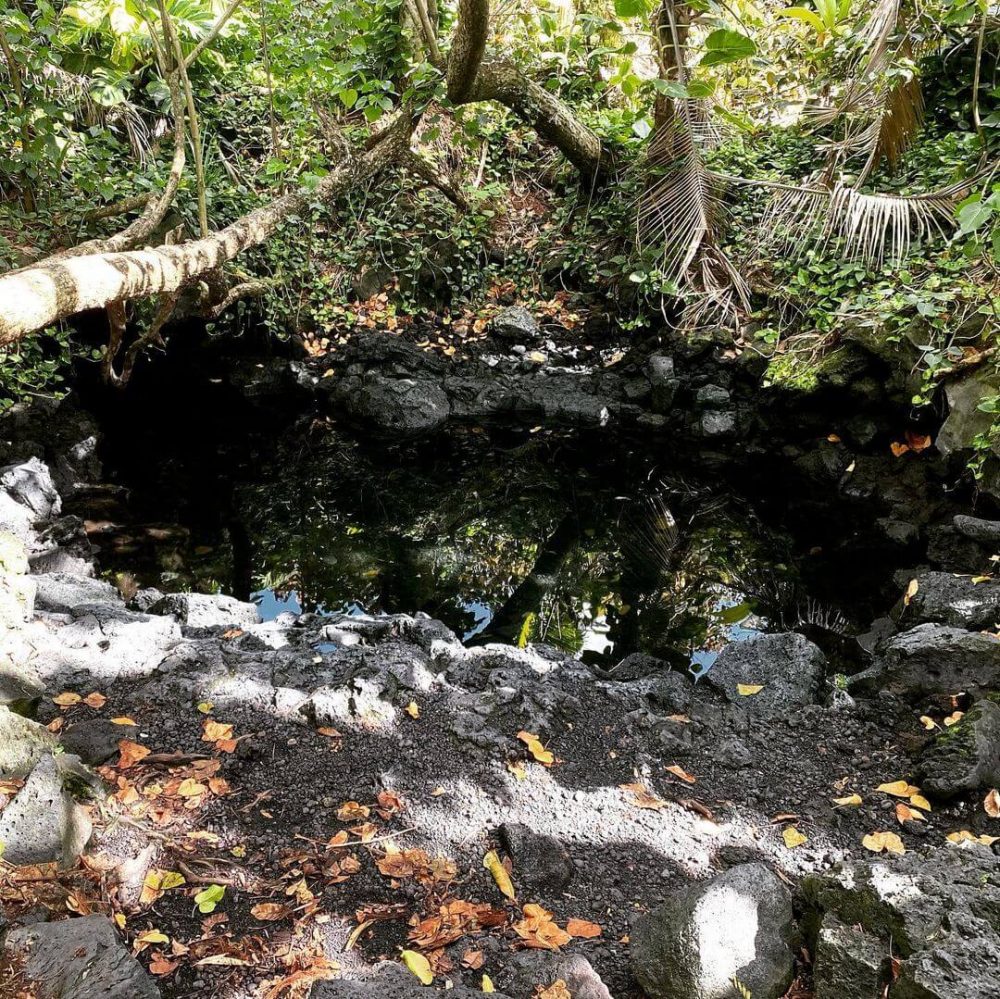 In addition to the beauty of the black sand beach, you also have the opportunity to soak in a view of shady tropical plants. The plants provide much-needed shade and privacy for visitors during relaxation and rejuvenation.
One thing to note is that bacteria can grow in warm water and the water in Pohoiki Hot Springs is not always disinfected. So avoid swimming when you have an open wound because it can put you at risk for bacterial infection
Other activities you can do in Isaac Hale Beach Park are fishing, sunbathing, swimming (experienced only), and surfing (experienced only). Overall, Pohoiki Hot Springs is a great place to soak in, although this area is constantly changing with the tides and volcanic activity.
The Seven Sacred Pools Oheo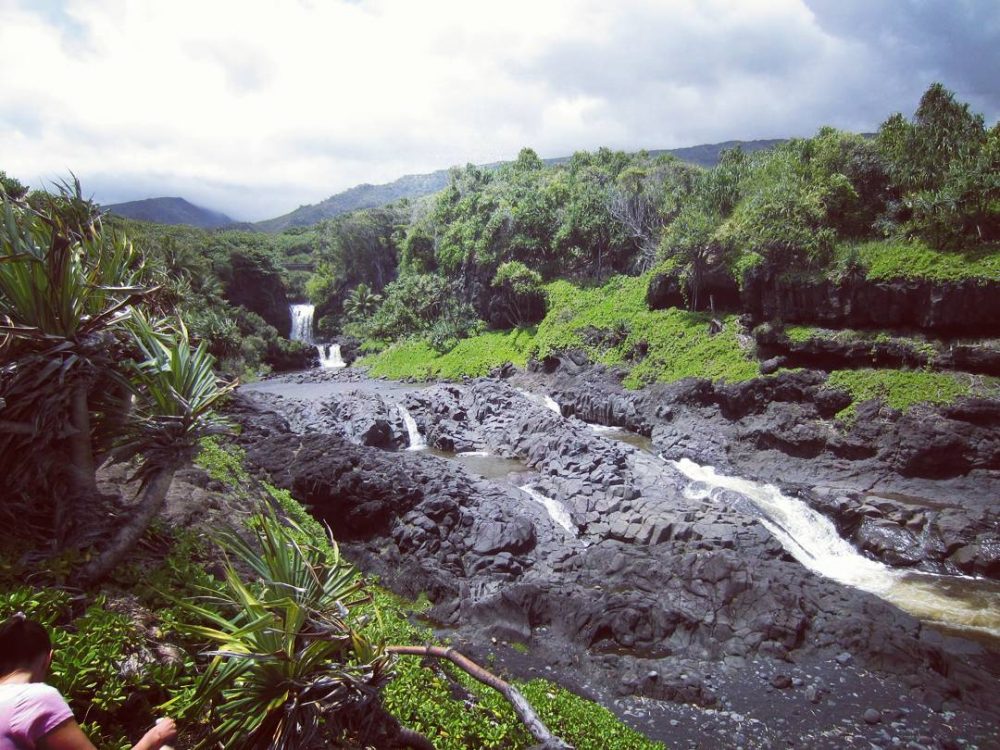 Oheo's Seven Sacred Pools are hot springs formed by igneous rock filled with river water that has been heated by the sun. While this natural wonder isn't technically a hot spring, it does offer a unique and relaxing soaking experience.
The location of this spring is within the Oheo Gulch area of ​​Haleakala National Park. It is only a fifteen-minute drive south of Hana on Highway 31.
If you want to visit the Seven Sacred Pools Oheo you should come early in the morning. Because this destination is very popular and tends to be always crowded during the day.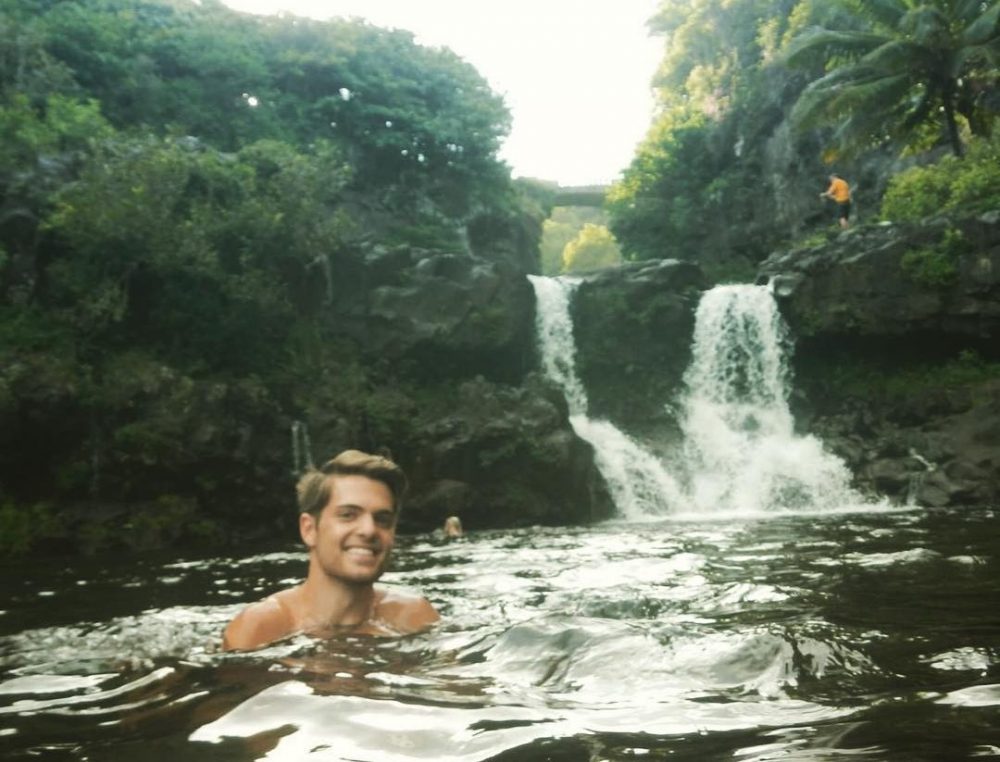 As the name implies, there are seven warm pools that offer a unique soaking experience. The seven pools are considered sacred by local residents and are believed to have healing abilities.
The entrance fee to Haleakala National Park park is $10 per car. But for that fee, you can also venture all the way to Haleakala Summit, an active volcano that last erupted between the 15th and 17th centuries.
Haleakala Peak is famous for watching spectacular sunrises or sunsets. However, to be able to watch the sunrise from the top, it's best to join a sunrise tour
And to avoid overcrowding at the peak it is better to make a reservation. Other attractions are hiking, cycling, and camping in the Haleakala National Park area.
You may also look for:
Queen's Bath Kauai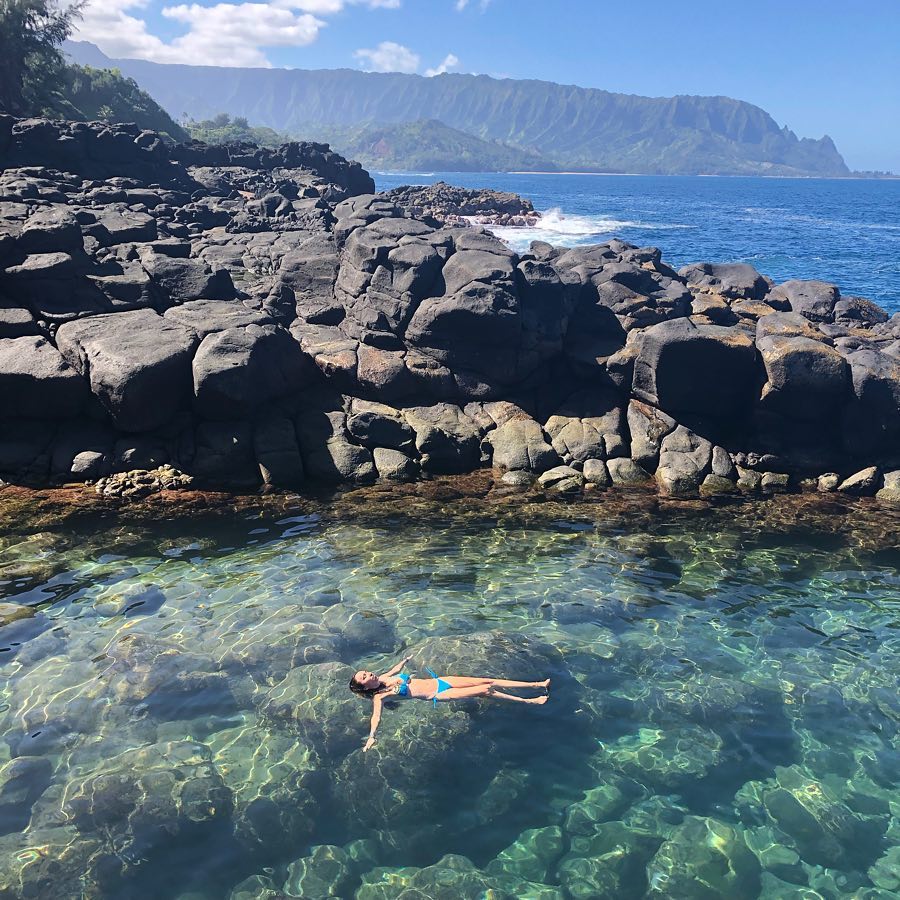 Queen's Bath is a natural tidal pool by the sea, the remains of a lava tube ruin by the sea. This hot spring pool has a large size with crystal clear water and beautiful sea views.
Located on the north coast of the island of Kauaʻi in the city of Princeville, this hot spring pool is new in Hawaii. Surrounding the pool are igneous rocks that keep out the sun's heat, such as the Oheo Seven Sacred Pools on Maui.
Although the Queen's Bath is not a traditional hot spring in Hawaii. The pool shell keeps the water in the pool always warm.
Access to the pool is very easy, with a hike of about 10 minutes following the hiking trail. Many people visit Queen's Bath in late spring and summer because the water is warmest at that time.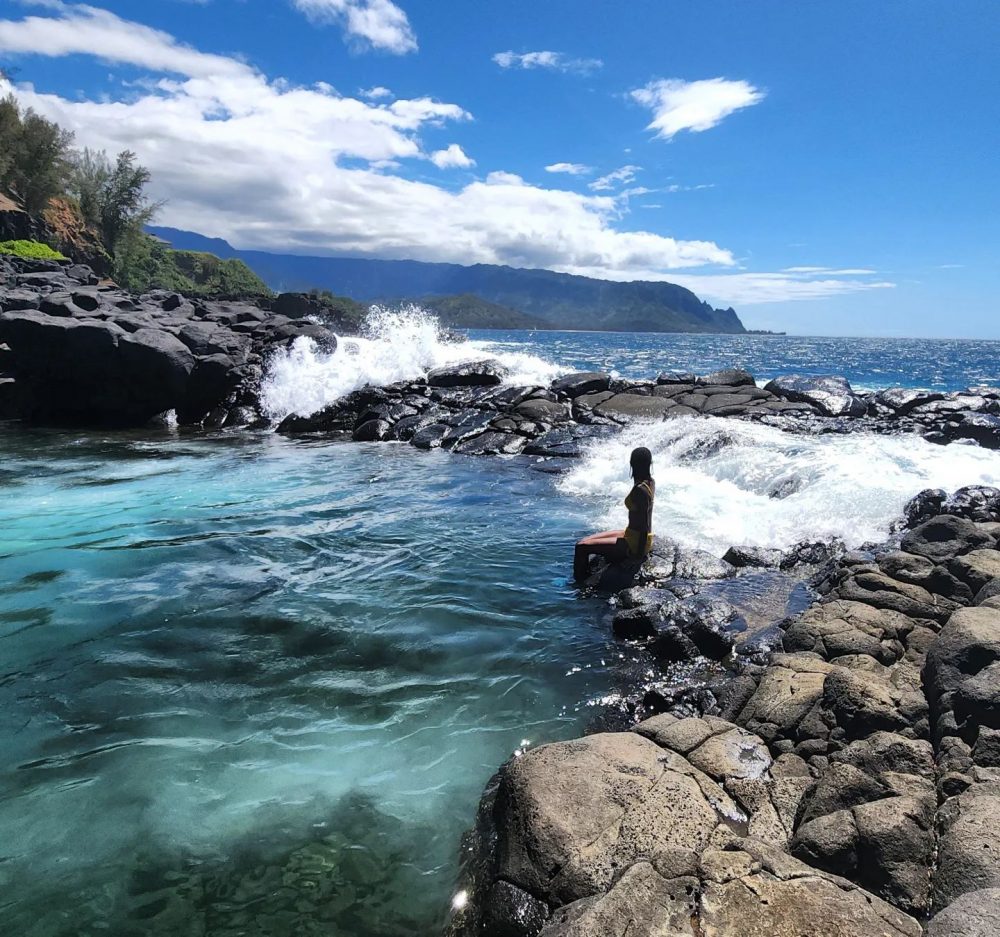 Before visiting this tide pool, you should pay attention to the safety warnings at the trailhead. Because there are often high waves and there is a closing of the entrance gate.
Although at first glance it looks like a serene natural swimming pool on the shores of the Kauai sea in Hawaii. But despite its serene appearance, the pool can be very dangerous and deadly at high tide.
Even Queen's Bath also has another name as the pool of death. Because the pool of warm water is a sinkhole, which becomes very dangerous when the waves are high.
Destroyed Hot Springs in Hawaii
As we discussed earlier that Hawaii is a country that has very full of volcanic activity. Eruptions occur almost every day on a small to moderate scale.
In this case, the eruption of Mount Kīlauea in 2018 ended the story of some of Hawaii's best hot springs. Bury it under a pile of volcanic material, and destroy it until it's gone.
The following are some of the popular hot springs in Hawaii that were destroyed by volcanic eruptions:
Millionaires Pond in Ahalanui Park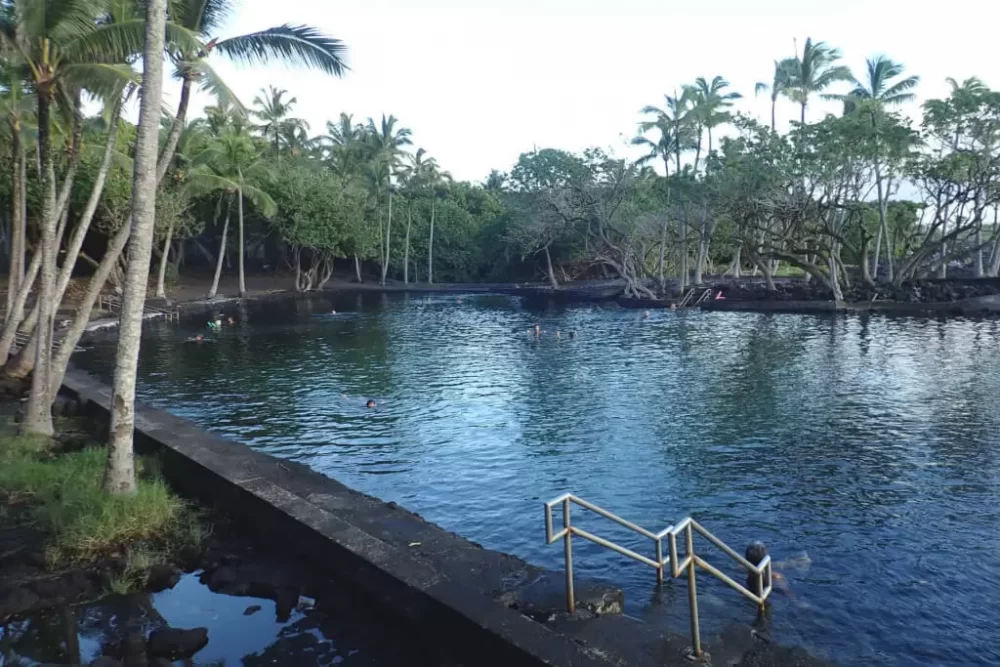 Ahalanui Hot Springs, Hawaii is one of the family-friendly hot springs. This hot spring is also known as Millionaires Pond and its popularity is often featured in the media.
There is a large hot spring pool of about 500 square feet with a man-made jetty surrounding it. Millionaires pond has quite complete facilities such as showers, toilets, and a relaxing picnic area.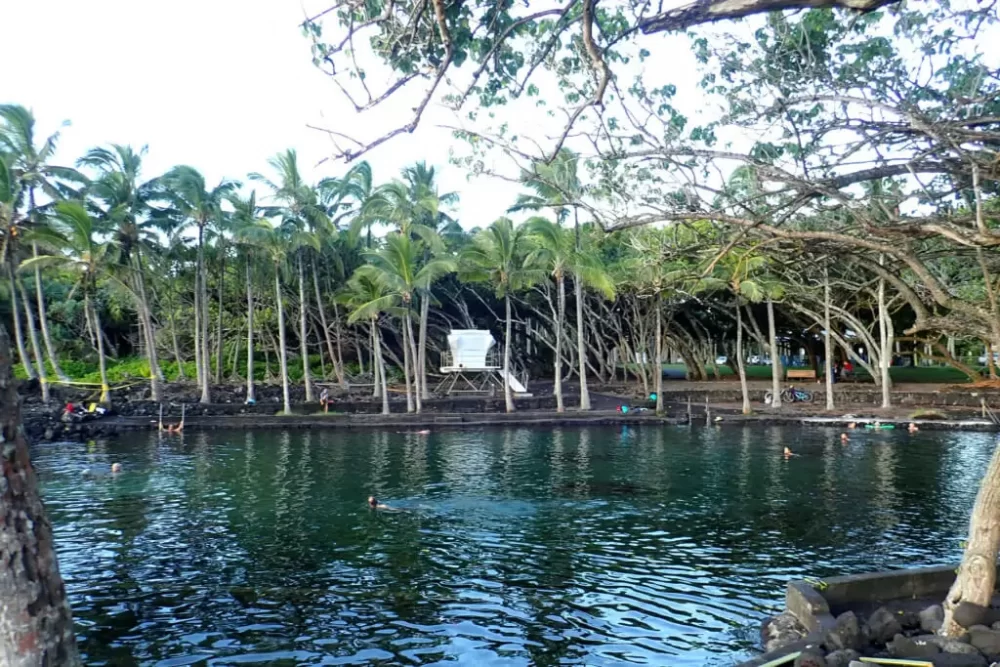 This hot tub with healing water is often crowded on weekends. So some people choose to visit during weekdays, especially in the early hours to avoid crowds.
Unfortunately, all the beauty of Millionaires Pond in Ahalanui Park had to end in 2018. It was all destroyed by the lava flow from the eruption of Puna under the Kilauea volcano, burying it with volcanic rock.
You may also look for:
The Kapoho Tide Pools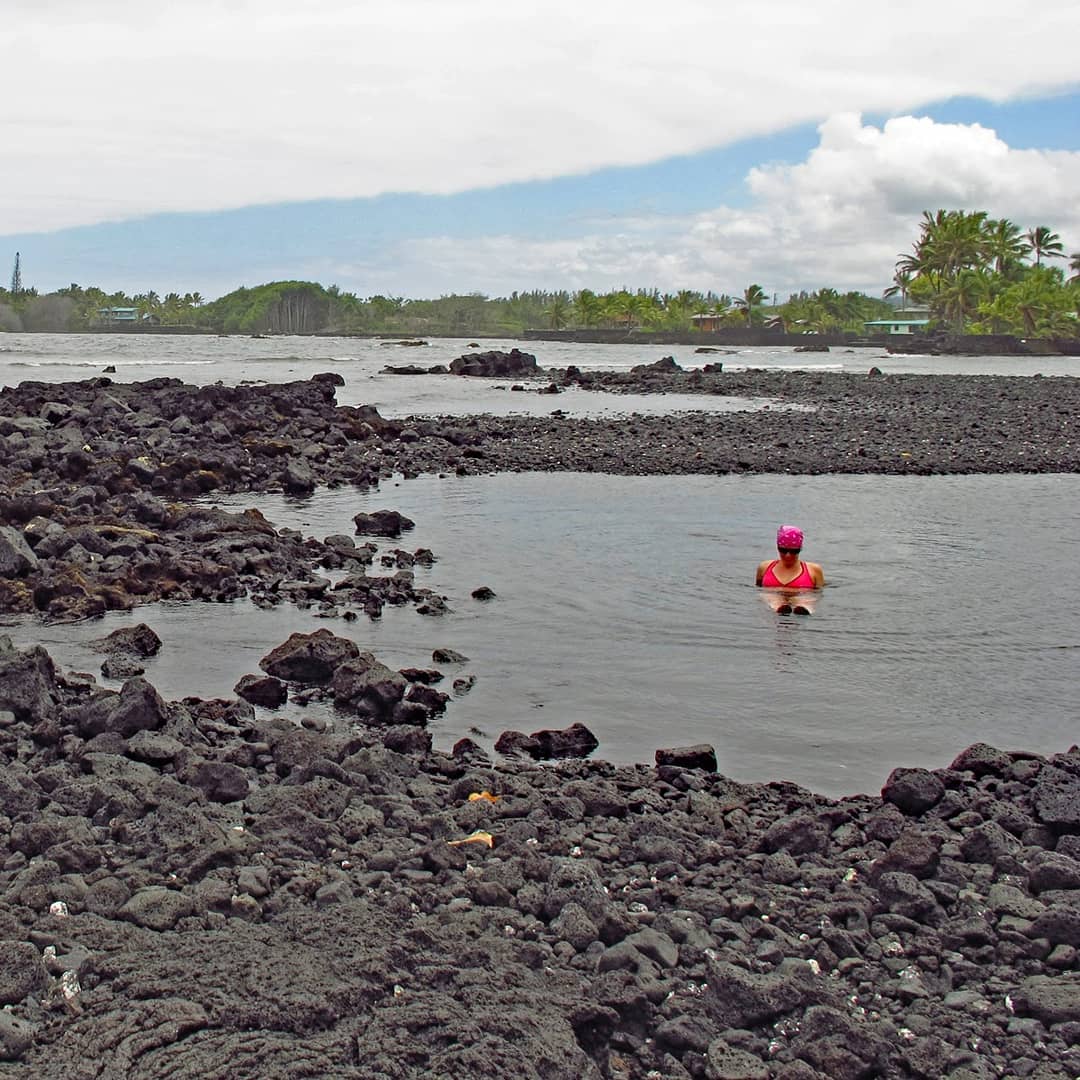 The Kapoho tide pool in Hawaii Volcanoes National Park is a popular destination for hot springs lovers and Hawaiian visitors. It is only about 1.5 miles from the warm Ahalanui Hot Spring.
Unfortunately, the 2018 Kīlauea eruption has buried this tide pool under 60 feet of volcanic rock. And you can only remember it in a beautiful memory when soaking there.
Previously, this very beautiful pool offered you the opportunity to take a dip. Not only that, in this area you can also snorkel and enjoy the colorful marine biodiversity.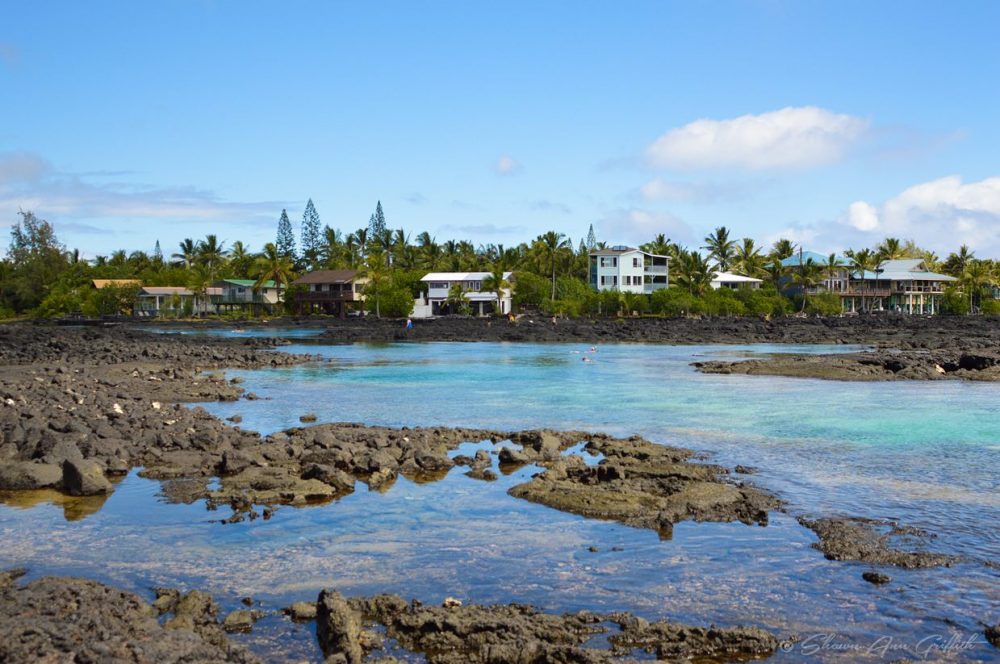 The good news is that you can still visit Hawaii Volcanoes National Park for other attractions. You can witness stunning views of craters, explosive rockfalls, lava lakes, and more.
This hot springs location still deserves to be a worthwhile destination for your Hawaii travel plans. Until now you can see the eruption of Mount Kilauea is still ongoing until now.
Champagne Pond in Big Island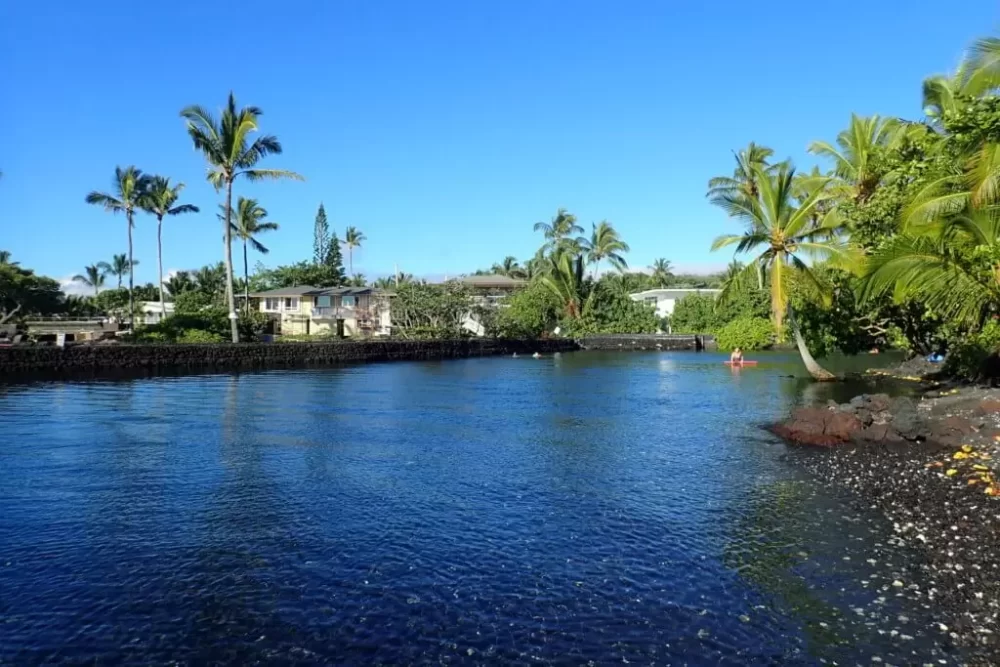 The Champagne pond is a warm pool that offers a dip with tropical fish and even turtles (with luck). Located on the east side of Big Island, there is a bay, consisting of several warm springs gushing out due to volcanic activity.
Actually, Champagne Pond is in a gated community, so only residents and guests can enter the approach path. But often people enter through the back roads, through the rough roads near the Cape Kumukhi Lighthouse.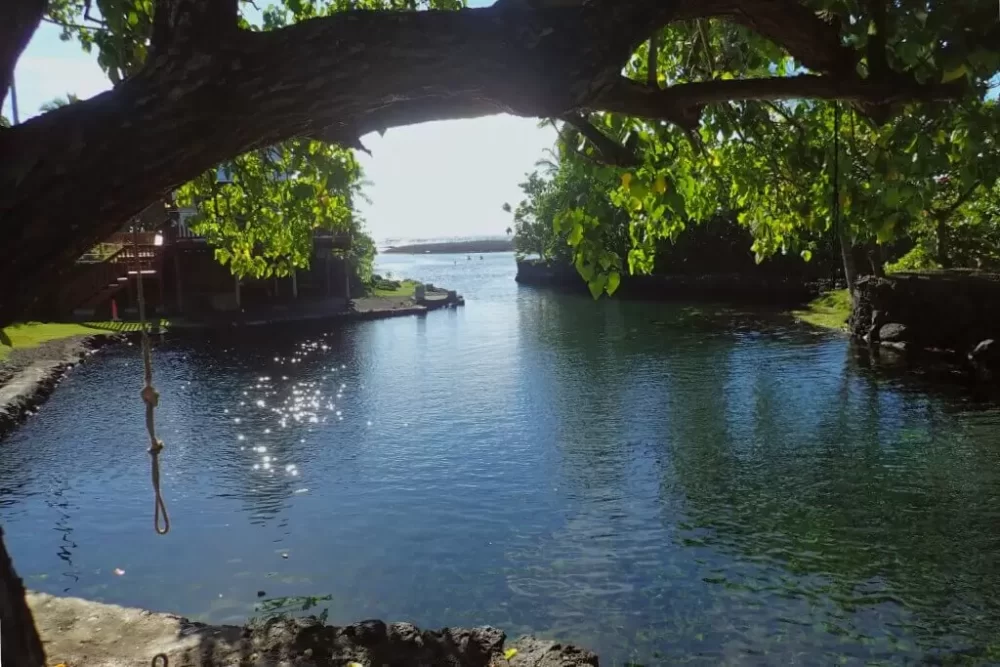 The water temperature reaches a high of 88 degrees Fahrenheit, perfect for soaking. This location is also ideal for snorkeling because the waters are very clear.
Because this beautiful bay is located in a residential area, some of the pools are on private property. So you have to be careful when you enter the warm water pool, being polite is a must.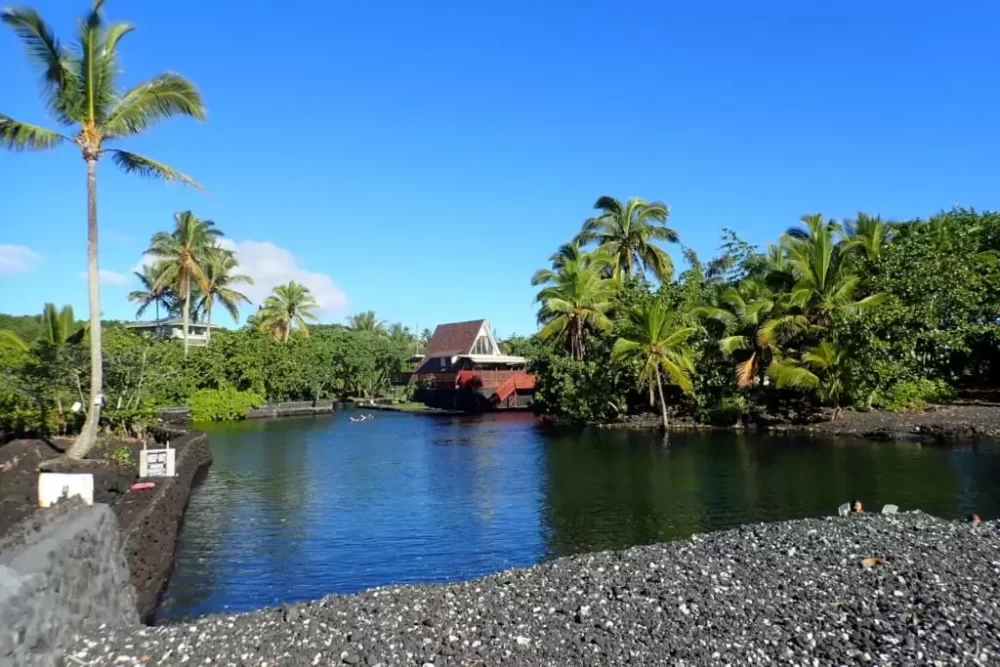 Although it is a pity, we cannot enjoy the beauty of Champagne pond now or in the future. This unique hot spring in Hawaii was completely destroyed by lava flows from the Kilauea volcano in June 2018.
For those of you who have visited this beautiful place, take good care of your memory because it is your last memory.
Read Also:
Most Popular Destination in Hawaii
Hawaii is a country with a very special tropical climate. It has islands with diverse and beautiful scenery, reflecting the relaxed atmosphere of the Pacific Island.
Huge volcanoes jutting from the sea into lush green forests filled with exotic flowers are just part of the state's specialties. Here are the best Hawaiian attractions for you to visit after soaking in Hawaii's hot springs:
Oahu
Oahu is the largest island in the Hawaiian archipelago, covering an area of about 1,570 square kilometers. The state capital, Honolulu City, is located on this island.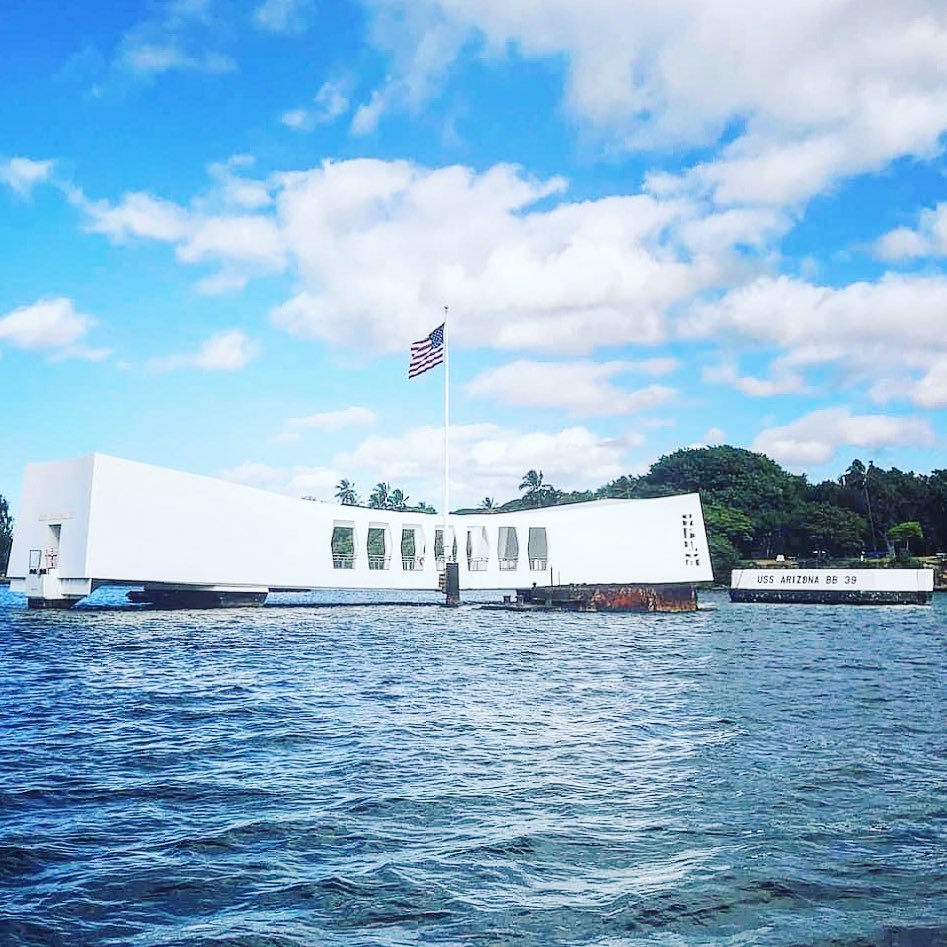 Oahu is a great place to start your Hawaii trip. There is the Pearl Harbor military base which is very popular and a favorite destination on the island.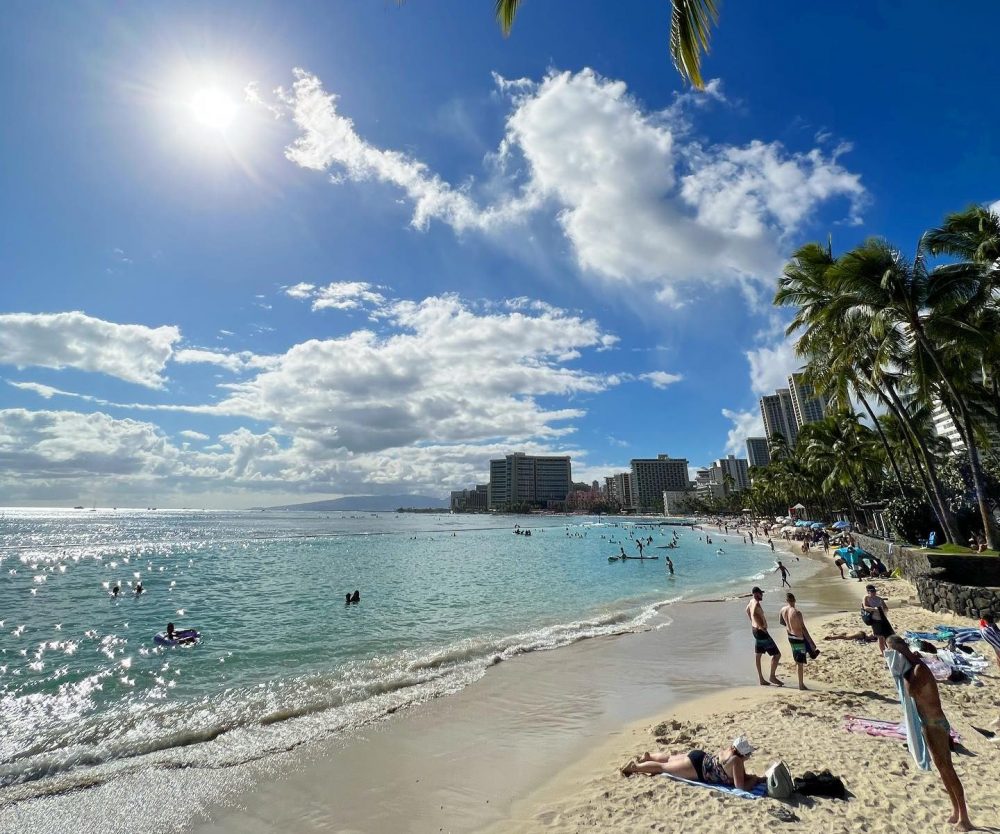 If you like a beach vibe then Oahu has what you fully expect. Waikiki Beach and Diamond Head State Monument are Hawaii's largest tourist attractions.
Kauaʻi
Kaua'i is the oldest island and the 4th largest in Hawaii with an area of 1,446 km². Also known as "Garden Island" located southwest of Oahu, the island is also known as "Garden Island".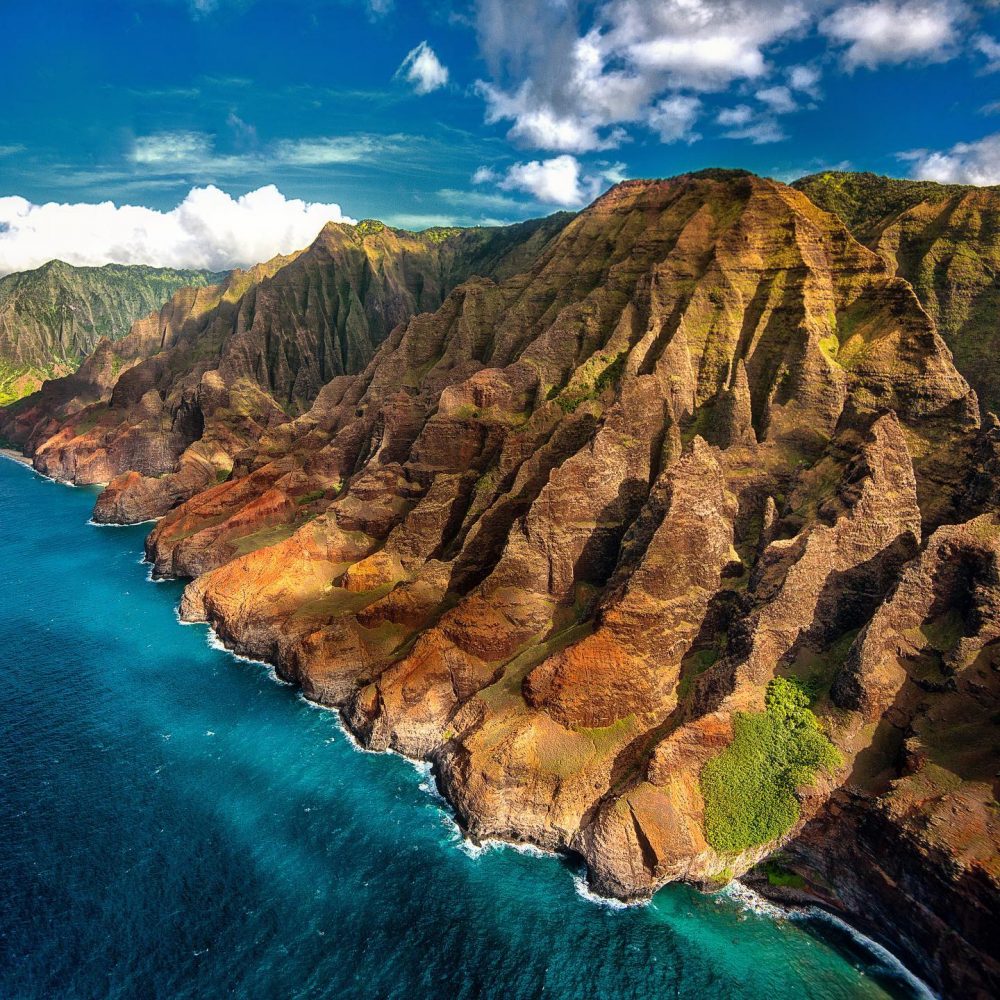 If you've seen the movie Jurassic Park, it's the Na Pali Coast State Wilderness park on the island of Kauai. It offers the world's most dramatic landscapes with undulating coastlines and cliffs.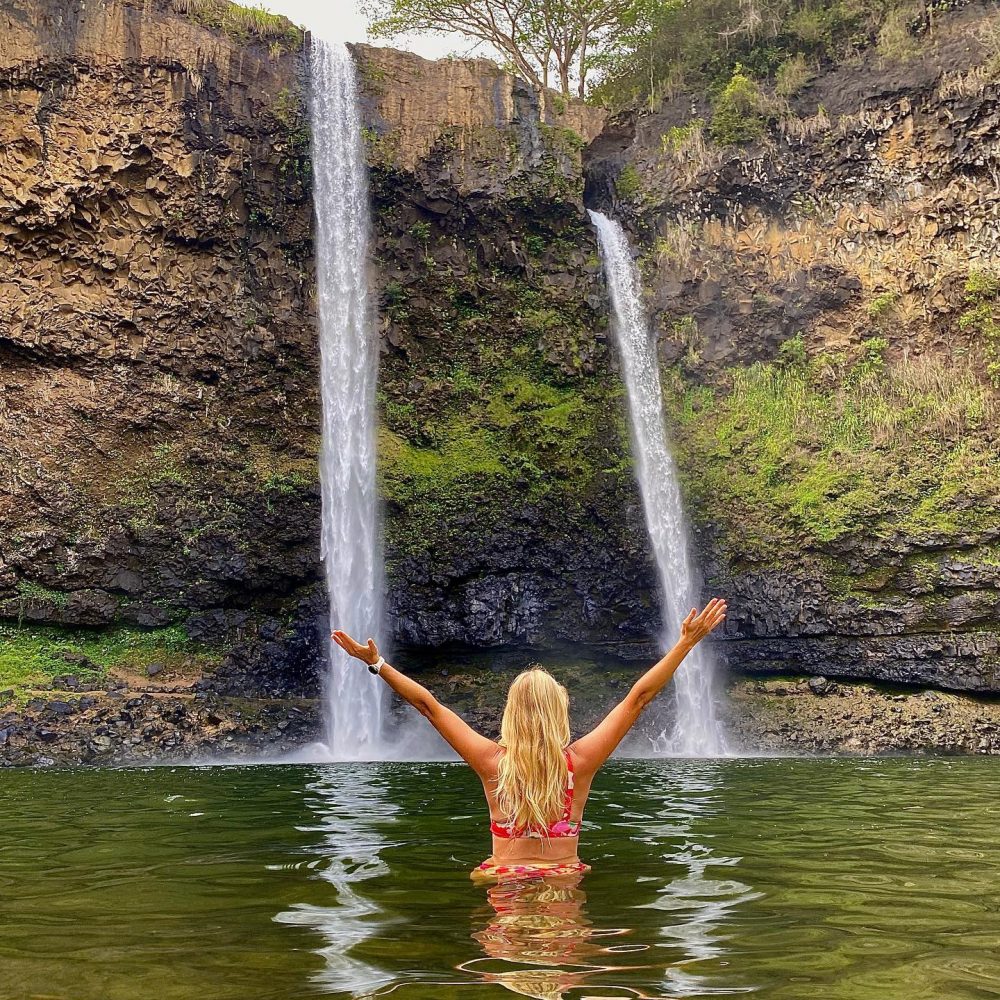 Wailua Falls is the most amazing and most famous Waterfall in Kauai. The Wailua River plunges dramatically in a double stream down an 80-foot cliff before pouring into the sea.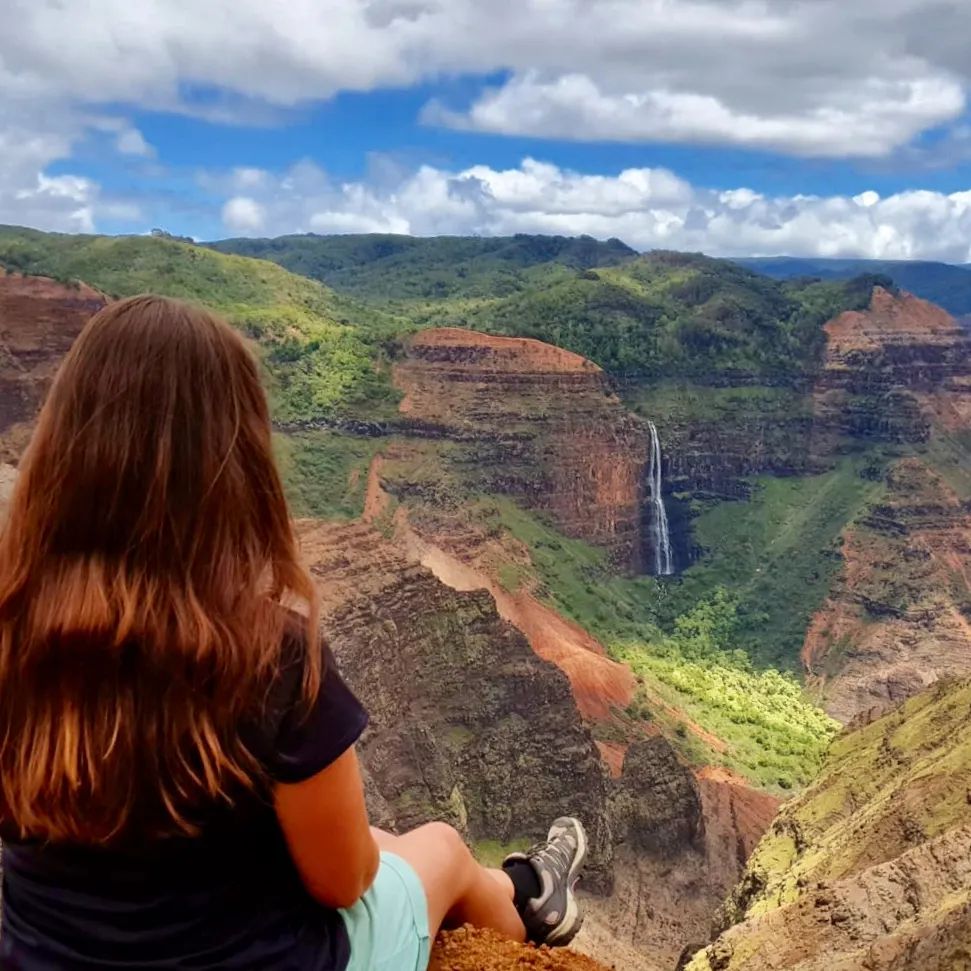 Waimea Canyon is often referred to as the "Grand Canyon of the Pacific", featuring layers of rock in various colors and some stunning waterfalls. It is located on the western side of the island of Kauai, stretching more than ten miles in length, reaching a depth of 3,600 feet.
You may also look for: