The Remington Hot Springs is one of the last free public hot springs spots to take a dip in Southern California. This is a rustic hot spring that has been constructed and well maintained by local residents.
It is located about 30 miles north of Bakersfield, California, or 6 miles from Lake Isabella. This hot spring has three baths along Kern Canyon.
The bathtub uses all local rocks with cement that resembles Hippie art. This concept is very unique and gives a natural feel when you soak in a hot tub.
This is a hot spring that is completely natural and non-commercial. So you don't have to pay for an entrance ticket, there's not even a phone number or official website that you can visit. Very challenging isn't it!
To visit this hot spring decorated with hippie art, you must first know its location. Below we have embedded a map that can give you directions.
Direction to Remington Hot Springs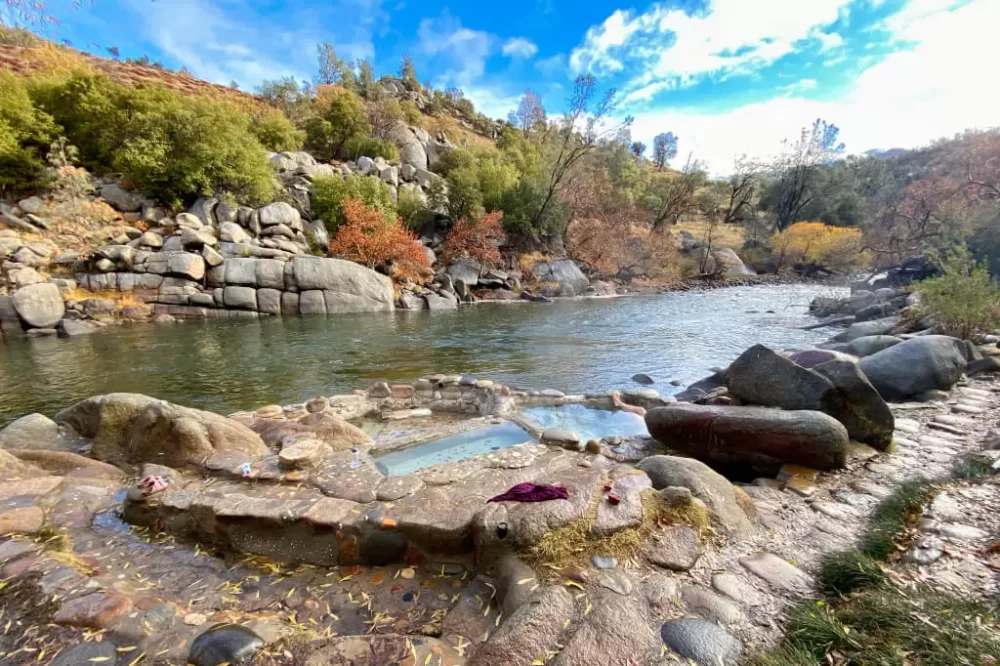 Visiting Remington will be more profitable if you are already in Southern California. And those wishing to visit Remington from Northern California will have a long journey ahead.
The tubs location is 30 miles or about 50 minutes driving to the north of Bakersfield, California. Also, it is about 6 miles from Lake Isabella, you'll find Remington hot springs.
That's a lot closer than if you were in the Sequoia National Park visitor center or Los Angeles. You have to drive 150 miles or about 3 hours if you drive from both locations to get to the Remington Hot Springs parking lot.
What's more, if you're from San Francisco or beyond, you'll have to drive over 300 miles or five hours to Bakersfield and follow directions from there.
Remington Hot Springs Map
Read also:
Driving Directions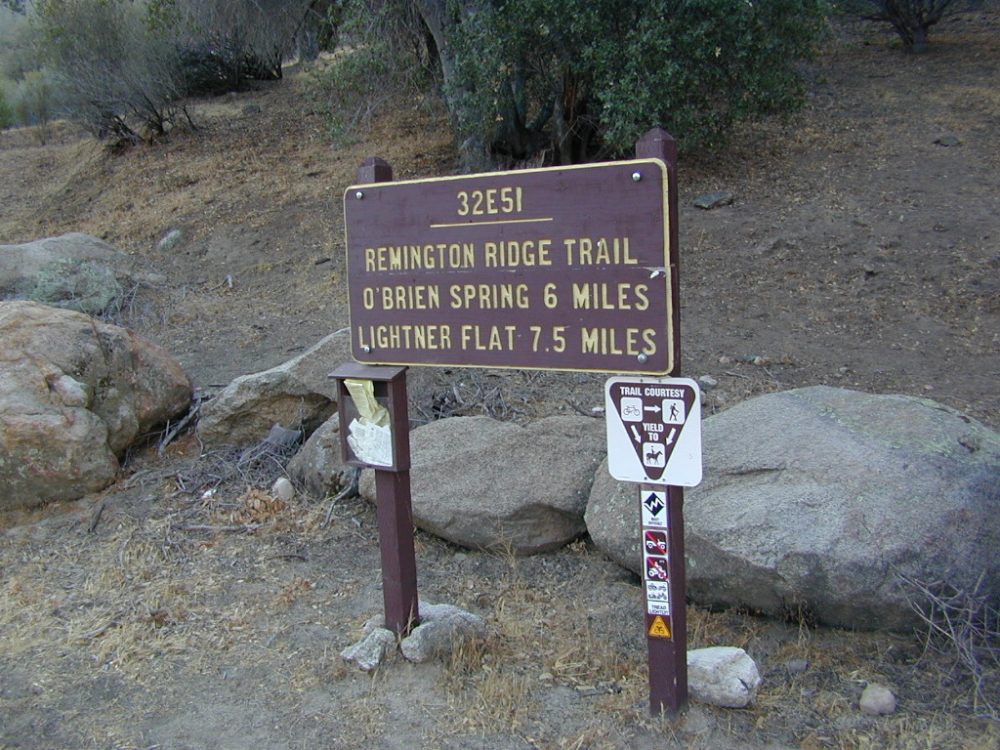 To get to the hot springs, you just need to drive to Bakersfield then follow the directions below. This applies if you come from any city, including San Francisco and Los Angeles.
If you're from Los Angeles, drive 101 North, 170 North, 5 North, then 99 North to Bakersfield. This trip will take about 2 hours to arrive at Bakersfield.
If you're already in Bodfish town or freeway 99 from Bakersfield, take highway 178 for 30 miles before turning right on Kern Canyon Road. Then via Borel Road turn right to Kern Canyon Road and drive for 7.8 miles to the Remington Hot Springs stop.
You can use your odometer to help you find the parking spot, where you can see the common brown markings of the US National Forest. Please drive carefully since some parts of the road are not well developed.
And a hint, you'll find the parking spot about 2 miles west of Campground Hobo. Park your vehicle in the dirt then hike down a quarter mile-long hiking trail through the cottonwood forest to the hot springs.
These springs are located on the bottom of the hill next to the Kern River. You will taka a walk to semi steep path that zag zags for about 300 feet path down.
History of Remington Hot Springs
Remington is a series of geothermally heated springs that emerge along the 165-mile Kern River with total of five hot springs. Its headwaters in the High Sierra and its terminus through a winding canyon into California's Central Valley.
The Kern River is home to many Native Americans like Tübatulabal. Even several hundred people from their population still live in the area and seek federal recognition.
These indigenous people have built small villages near several springs of the Kern river. But in the end the white settlers turned this mineral soaking pool into a commercial venture.
Because it has abundant natural wealth, this area attracts many gold miners to pan for gold. They take advantage of hot springs to keep their bodies clean and warm.
After the gold mining spirit subsided, the inhabitants of the Kern River valley traded their mining tools for various resources and constructions. And they take advantage of the many hot springs along the river which are becoming increasingly popular with tourists.
The hot springs in Remington have put a lot of money into the pockets of landowners who charge entry fees. Then we also don't know the reason why Remington is currently the only free hot spring.
But in this day and age, these free hot springs have become a polemic. Because it was easily accessible, Remington became so popular that people threw it away and destroyed it.
Even the US Forest Service has considered closing it down. Until in the end, many volunteers tried to clean and try to protect the spring from closing.
The Trailhead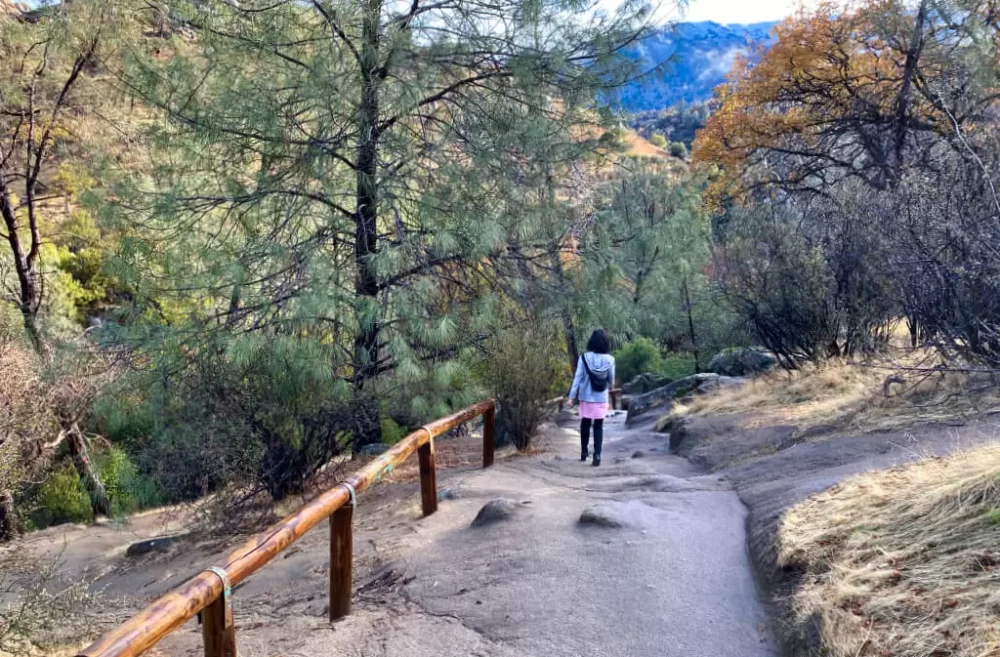 Remington Hot Springs location is in the low mountain pass between the cities of Bakersfield and Ridgecrest. It is an excellent spot of sandy riverside with numerous nooks for stargazing and excellent camping.
To get there, you'll need to follow a quarter-mile trail from the dirt parking lot. Go down a steep path that zag zags about 300 feet down the road to the side of the river.
Access is fairly easy but a little steep and mostly unmarked to the river. The paths may fork from one another, but as you continue down you will find a spring or riverbank leading to the spring.
It's best to arrive to start the hike as early as possible to avoid the heat of the day. You can also download offline trail maps on AllTrails to guide you.
The Pools and Water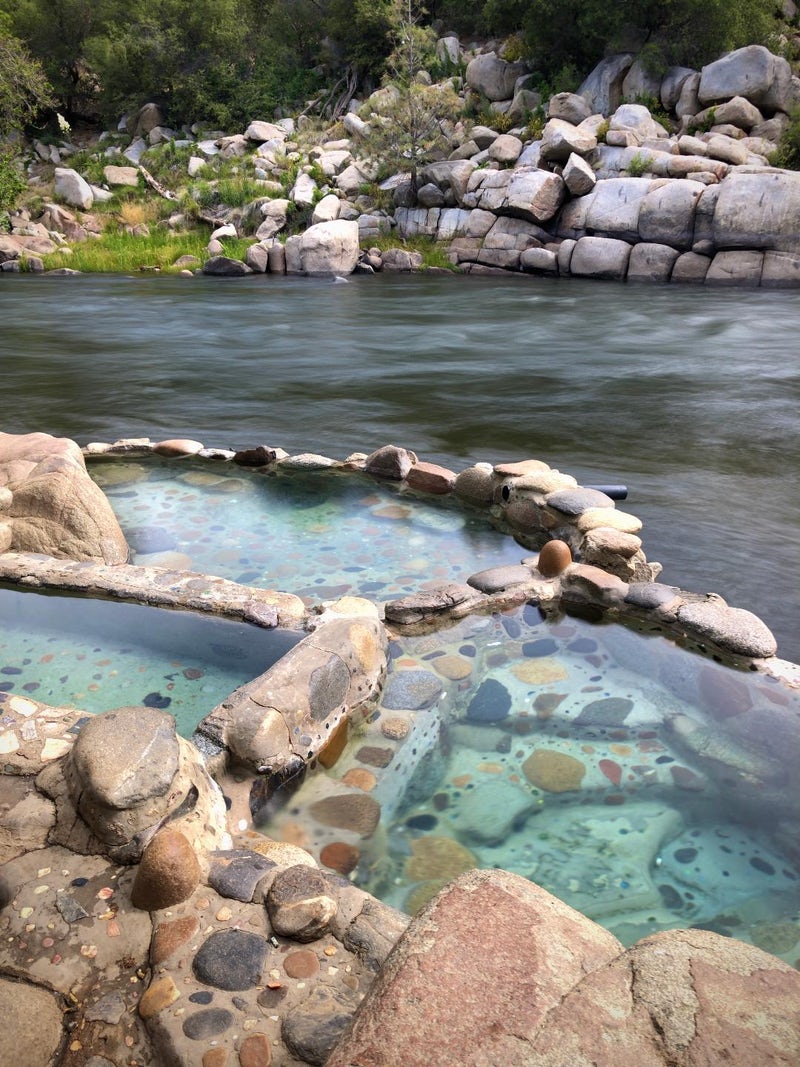 Natural Remington Hot Springs features 3 unique tubs of cement and natural river rock. All tubs are built by local people and you can access them for free.
The tub is constructed with locally sourced stone so that the aesthetics of the tub fits well with Southern California's beautiful natural surroundings. The three main baths right on the side of the river are made of special concrete stones, so that the hot springs can flow into all the tubs.
Hot water at the source of about 105 degrees flows first in the first tub and then flows into the 2nd and 3rd tubs. As it flows the water gradually cools down to about 99 degrees by the time it hits the third tub.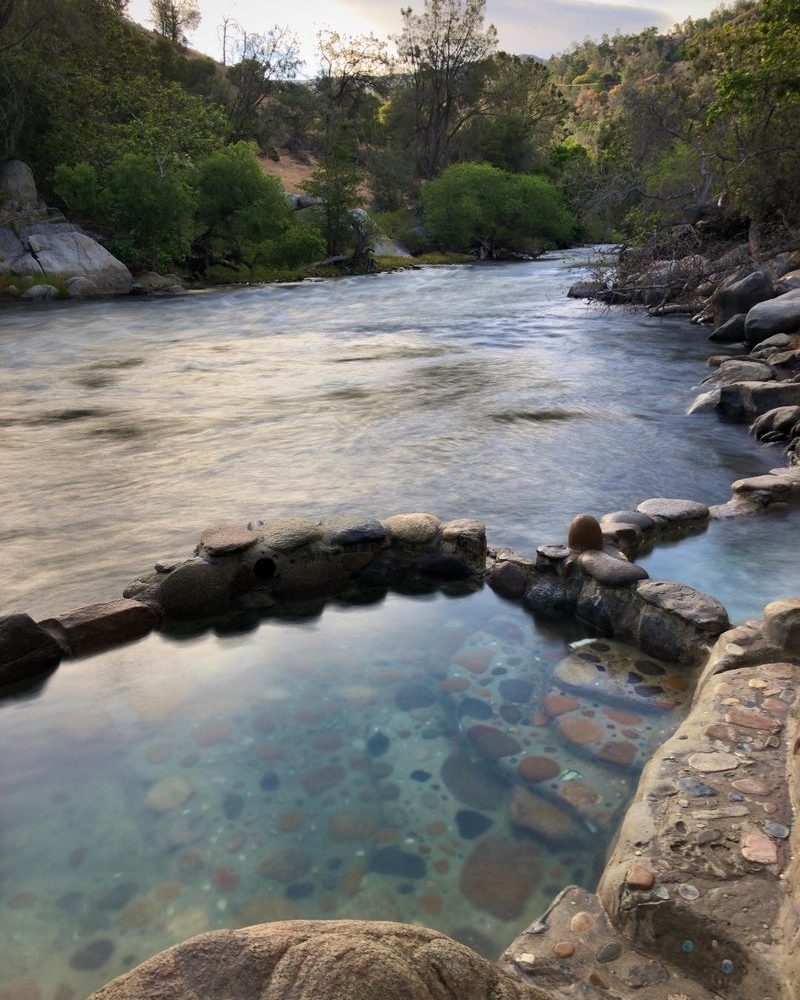 About 50 feet above the three tubs is a single small pond known as a "miner's tub". This is the oldest tub connected with three baths sitting on the river bank.
Each has a pipe that connects to each other to the miner's tub to allow drying and cleaning. The flow from the upper pool has the warmest temperature (over 100 degrees) which can adjust the temperature in the lower pool which is getting colder (below 100 degrees).
The temperature may vary depending on the season when you visit Remington hot springs. Generally, people prefer to visit in spring and autumn for a more comfortable water temperature.
Like hot springs in general, here the water contains a little sulfur so be prepared for a slight aroma. But the good news is that sulfur has many health benefits and is great for skin health!
You may also looking for:
Nudity in Hot Springs
Like other hot springs, Remington attracts visitors to bathe in nudity. And generally bathers also do not wear their clothes when bathing here.
However, nudity is prohibited in the National Forest and technically the Remington spring is within the premises of the Forest Service. And rangers make occasional visits to hand out tickets and warnings to be naked in public.
Therefore be respectful here to preserve these beautiful Remington hot springs. Even a resort called Miracle Hot Springs nearby was closed by the Forest Service due to persistent bathing problems.
Trash and Vandalism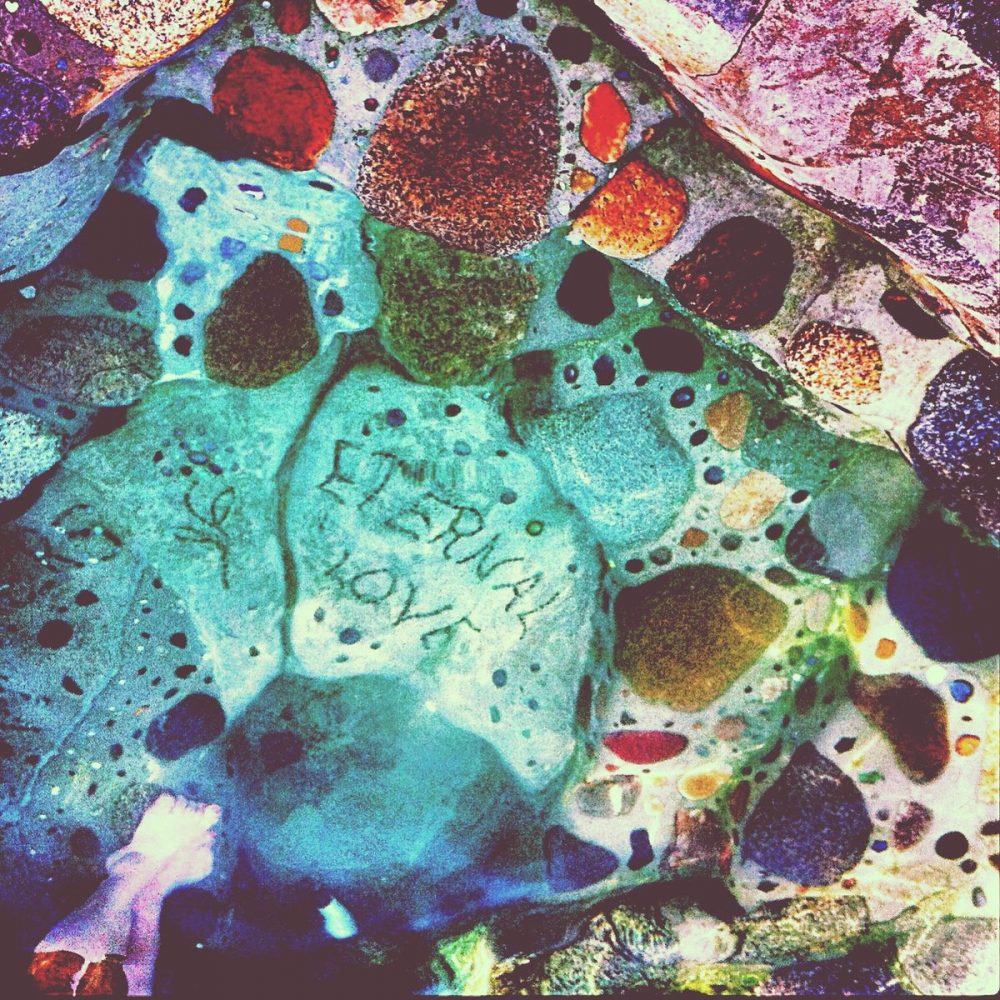 Remington hot spring is a popular bathing spot with locals and tourists alike. Paths and springs are often littered and vandalized.
We invite you to a good cause, take your trash and maybe someone else's trash with you when you go. Even though there is only one trash can in the parking area, it will be better if you don't leave trash in the spring.
Since sitting in hot springs can dehydrate you, it's best to bring some water with you. And if you prefer to drink water from the river, bring a water filter.
Camping and Lodging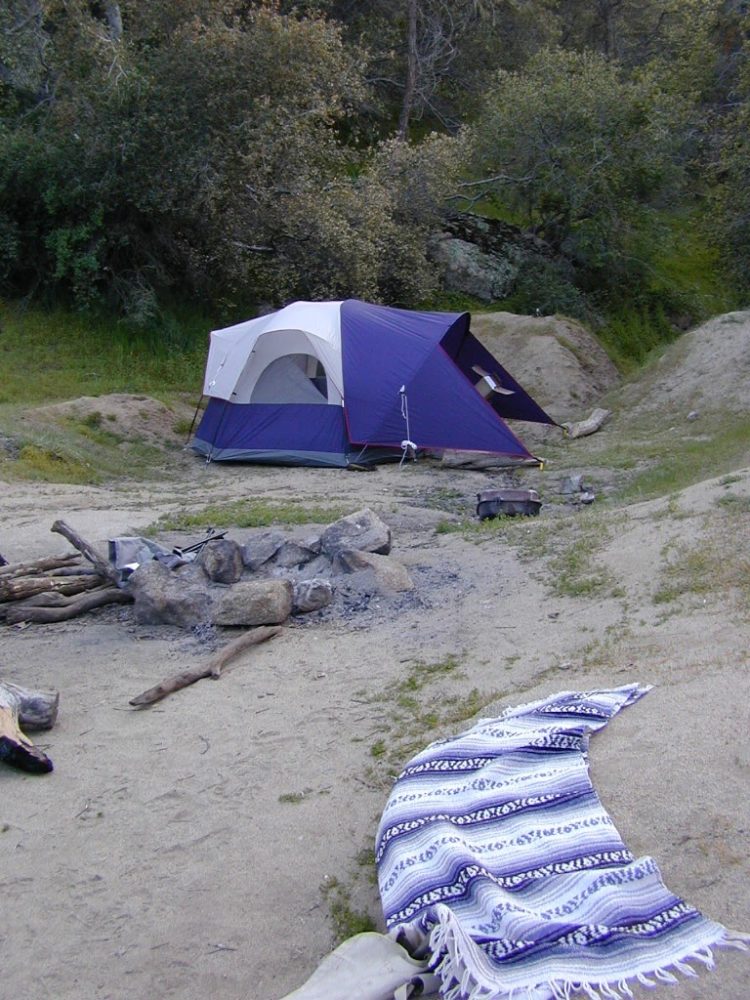 Remington hot springs are natural hot springs that are free for anyone. There are no facilities here other than a hot tub for you to soak in the sandy riverside atmosphere.
So if you want to spend the night in this area you should look for a campground or motel near to the hot spring. Since camping at Remington Hot Springs is illegal, you shouldn't camp in the springs area.
The closest campground to Remington Hot Springs is Hobo Campground, 2.7 km from the springs. Hobo is open from April to September and has 35 campsites, costing around $23 to $25 a night
The next closest campsite is Sandy Flat, 4.8 miles from the springs. Sandy Flat is open from late May to late October and costs around $28 to $110 per night.
Then if both campgrounds above are full or closed, you can visit campsites around Lake Isabella. For example, the Old Isabella campground is open all year round and costs $10 per day.
Lastly, if you don't want to camp, there are several motels near Lake Isabella. For example like Lakeshore Lodge or Barewood Inn and Suites.
Read also:
Best Time to Visit Remington Hot Springs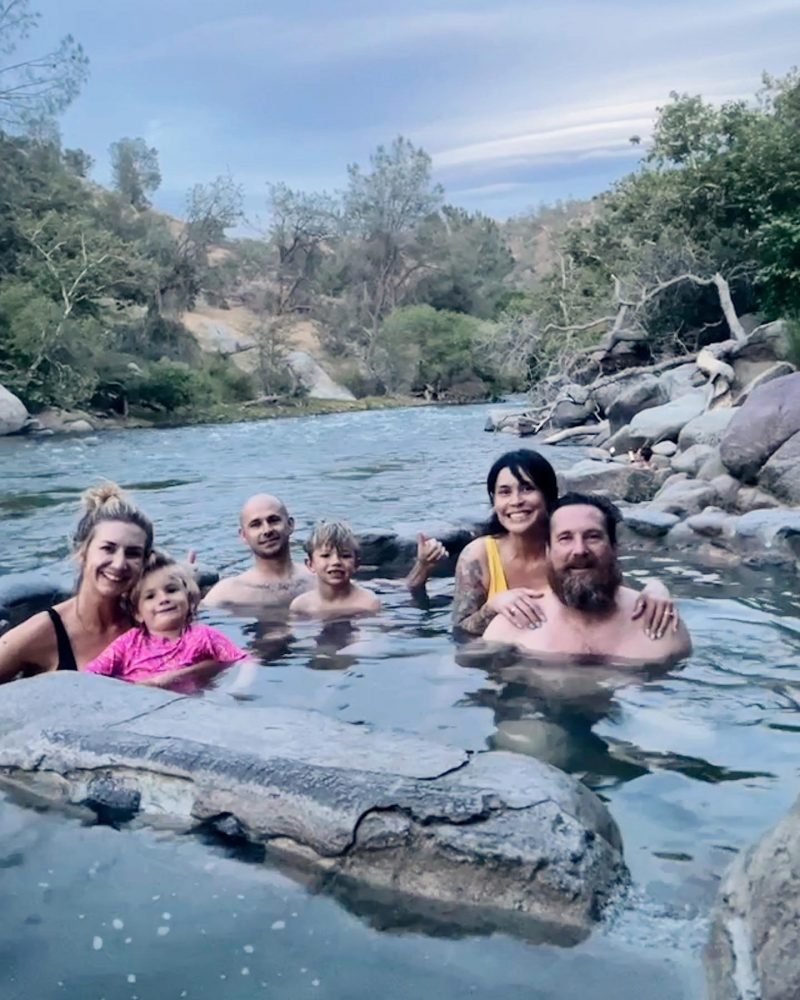 The best time to visit this spring is spring and autumn. Spring usually lasts from March to May and autumn lasts from September to late October.
However, if you visit in the fall then be prepared for some uncomfortable conditions. Several cases of forest fires occur in autumn, the smoke from the fires is blown into the hot spring area.
Visiting during the summer months between June and August can be uncomfortable. Because this region has hot summers with temperatures typically reaching 100°F or higher.
On the other hand, winters in this region can be extreme with temperatures as cold as mid-30°F degrees. So if you are visiting in winter and staying overnight, it is better to stay at a hotel around Lake Isabella.
Remington hot springs are very popular and always crowded with visitors. So you have to start climbing as early as possible in the morning to get the opportunity to soak early.
Even if you visit the springs before 8:00am it still won't guarantee that you have a pool to yourself.
Hot Springs Tips
There are a few things you should consider before visiting this free hot spring in southern California. They are as follows:
These hot springs are clothing optional and there is usually a lot of nudity as the location is quite remote.
Try to come on weekdays to avoid crowds. Local residents and tourists who pass this hot spring are generally quite crowded on holidays and weekends.
After warming up in the hot springs it's worth trying to swim in the Kern river. The idea is perfect for freshening up there are even some rock diving opportunities!
Do not bring glass bottles or glasses to this natural hot spring. It would be quite dangerous if it left sharp splinters.
This hot spring is pet friendly, please bring your dog. Don't forget to tie it up and don't let it get into the hot spring area.
Volunteers keep the hot springs clean and well-maintained. We hope you do the same, please don't leave any dirt behind. Pack and pack!
Read also: